Trailblazing Tomorrow's ICT‐DM Workforce
News Center – January 2021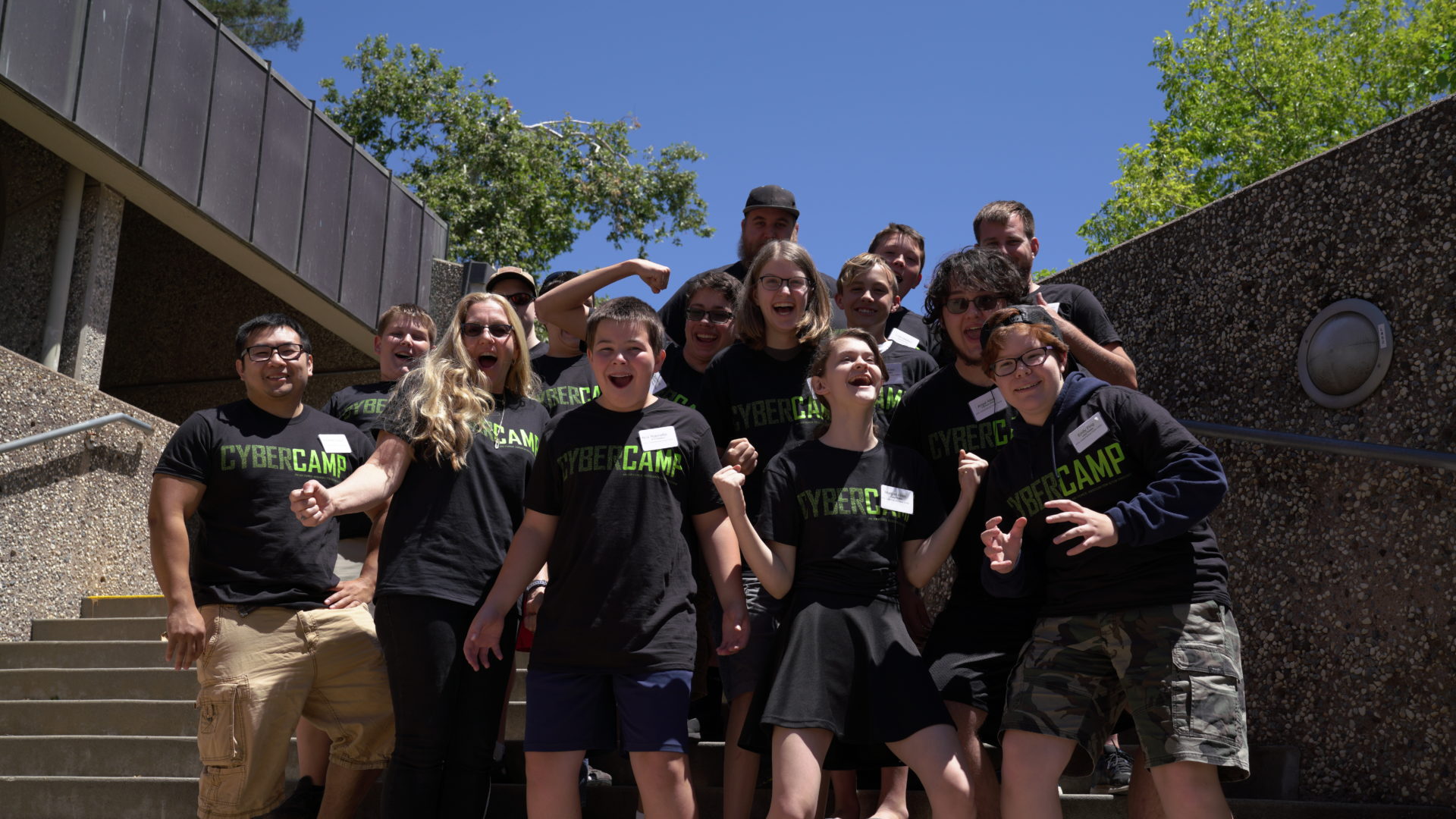 For everything that changed in 2020, Information Technology (IT) remained essential. The United States is still the largest tech market in the world, according to the IT professional association CompTIA, and as professional and personal lives become increasingly digital, it's no wonder that 80 percent of IT professionals are optimistic about 2021.
"The job growth in the sector is out of control," says Wendy Porter, Regional Director of Information and Communication Technologies – Digital Media (ICT‐DM). In the Far North, the sector focuses on IT and cybersecurity, where students can kick start careers quickly.
At Butte College, students are getting real access to virtual skills thanks to a new partnership with Chicostart, a thriving entrepreneurial and tech hub in downtown Chico. Whether attending industry events, accessing mentorships, taking tours, or just enjoying the high-speed Wi-Fi, students can rub elbows with startups and the growTECH network of over 40 businesses.
"Chicostart provides internship opportunities for students unlike anywhere else in the region," explains the Executive Director of Chicostart and growTECH Eva Shepherd-Nicoll.
With demand rising, partnering businesses in health care, aerospace, virtual reality, cybersecurity and video platforms are excited to welcome new talent to the tech hub. The sector has experienced "year-over-year demand rise," and Shepherd-Nicoll does "not see that slowing down in the long haul."
In another effort to strengthen IT programs in the Far North, regional colleges began offering the Google IT Support Professional Certificate at no cost. Made possible through a collaboration with Jobs for the Future (JFF), the program is a virtual jetpack, taking students from total beginner to IT job-ready in as little as one semester.
"This is a win-win," says industry partner Brent Largent, President of the Chico IT company Stratti. Over the years, he has hired about 40 grads from Butte College's Computer Science department and is excited to see what students will learn in the Google program: "Any efficient route to gaining an understanding of technology is great."
Completers gain access to a resume builder, mock interviews and a hiring consortium of over 50 national employers, including Walmart, Hulu, T-Mobile, and of course, Google, which consider applicants for entry-level IT roles. And according to the search engine giant, 80 percent of certificate earners report a positive career impact within six months of completion, whether it's finding a new job, securing a raise or starting a business.
"Just the fact that we're able to offer these courses is huge," says Porter. Because IT is a rapidly changing field, the ability to adapt ready-built, cutting-edge courses has been a massive boon for career-minded students.
According to the director, the enthusiasm from local industry partners like Largent, combined with the Google name, will help attract a diverse IT talent pool to the region. Employers are especially energized by the certificate's customer service component, aimed at boosting one of the sector's most sought-after skills.
"Students get the tech education, and then they also have good customer service," says Porter. "They are golden."
Butte College debuted the program last fall, integrating the material into existing curriculum through the Coursera platform. With the pilot successful, the program will be offered directly through Canvas this spring, and next year, it's slated to become a standalone course.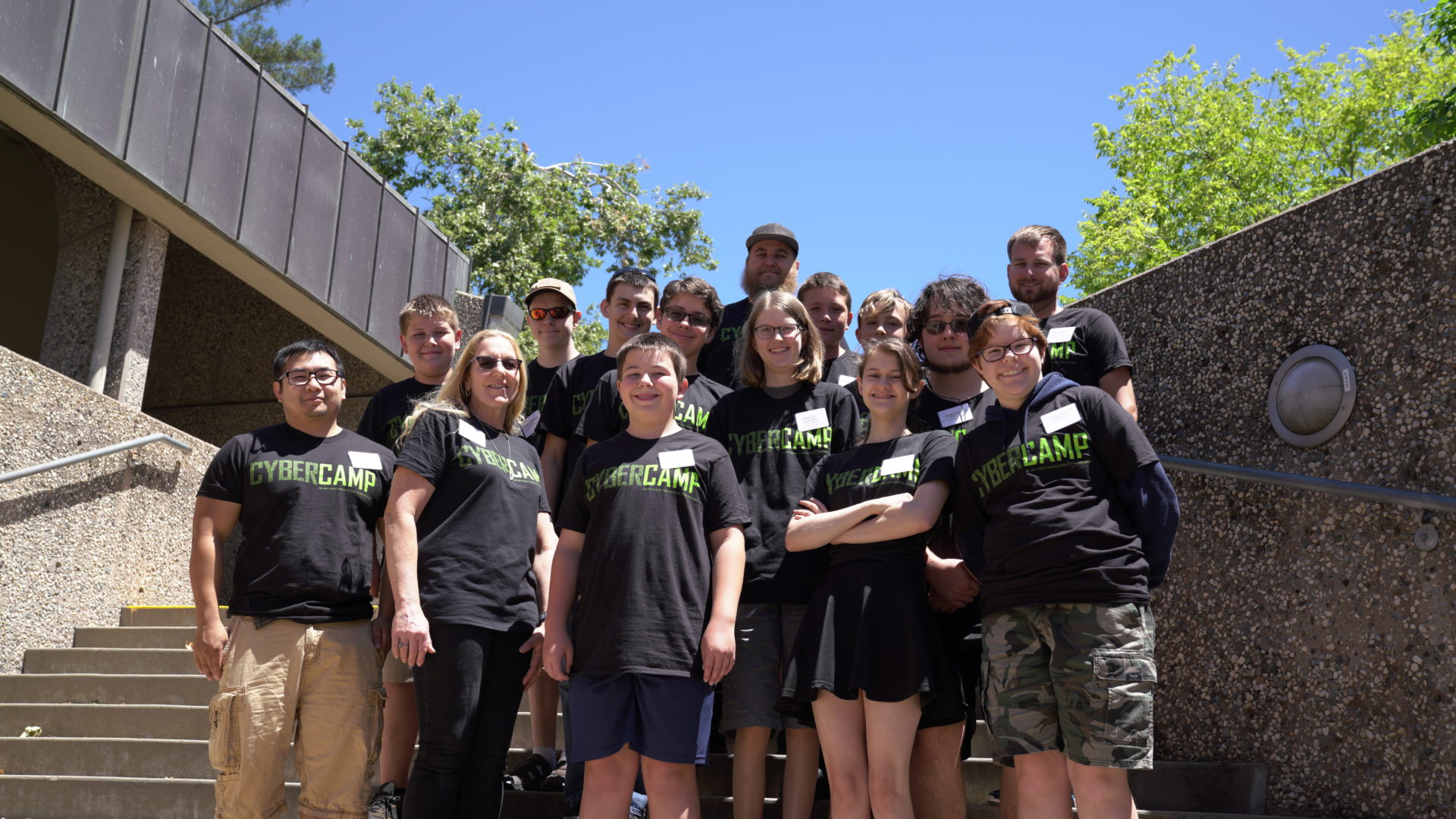 In a rural region that demands a unique approach to career education, Butte College's story is well worth sharing. Out of the 102 community colleges across the country that offered the course in 2020, Butte was one of just two schools chosen to present the program's transformative success in the nationwide JFF program wrap-up event.
Meanwhile, Google certificate opportunities in the area are growing. College of the Siskiyous and Lassen College are poised to offer the program this spring, providing a pivotal pathway for neighboring schools to increase IT education.
"Students get a free certificate, which is really good for their resumes and their confidence," says Linda Fischer, Butte College Computer Science Instructor. According to the professor, the program will only enhance their career paths:
"All of my students end up getting employed before they complete their degrees — there is that much of a need."
The region's innovative efforts in IT also helped fuel a virtual cybersecurity summer camp last year. About 175 high school students across Northern California had fun while exploring cybersecurity, enjoying instruction and accessing mentorship from community college faculty and students. The event, supported by K12 Strong Workforce funds, Chicostart and other industry partners, aims to increase the student pipeline into IT programs at participating colleges, including Lassen, Butte, Mendocino, Cosumnes River and Sac City.
"There is such a huge shortage of cybersecurity skills, and it's growing every day," says Porter. According to Cyberseek.org, California has the most cybersecurity job openings in the country, which is why the director says, "If you get any skills in that space, you're going to be hired."
Not only have the region's IT programs successfully continued online during the pandemic, but they've also managed to be a catalyst for increased remote work skills. In a time of growing demand for IT support, says Porter, that translates to opportunity.
"If we can encourage students who live in these very rural communities to get these virtual IT support jobs, they can get a decent wage, stay in their local community, and then bring their income to support the economic development of those rural communities," explains the director.
To that end, a curriculum for remote workers is being developed across the North Far North with the help of Dr. Jamie Orr, founder of Cowork Tahoe and the tech startup Jellyswitch.
"The shift to a distributed workforce has been happening for many years, but has now been drastically accelerated by the COVID-19 pandemic," explains Orr. "There is a dire need to prepare job seekers and students for starting their careers remotely from day one."
Starting with ICT-DM and Business and Entrepreneurship classes this spring, faculty will be trained to incorporate relevant remote work skills into existing curriculum. Topics include "netiquette," as well as strong communication, accountability and maximizing virtual platforms for work-based applications.
According to Orr, "The IT sector ranks among one of the highest for remote positions and has high demand from some of the top companies such as Amazon, Oracle and Twilio."
Local employers like Christopher Lewis know they can count on community colleges for tech talent. A project manager at Alliant Networking Services, Lewis is also an alumnus of Butte College's Computer Science program.
According to the grateful grad, "Over the two years at Butte, I worked with many of the amazing instructors and learned a variety of skills that led me to where I am today."
When his company needed a new employee, he reached out right away to his former professor at Butte College. After a few short interviews, Alliant hired a fellow alum.
Says Lewis, "He had the knowledge I knew he would, having gone to Butte College."
The Butte College alum and partner says he's comforted to know that his local community college will continue to be there to meet his company's workforce demands.
"I would highly recommend Butte College," says the project manager. "I hope as our business continues to grow, we are able to add more Butte College alumni to our team."
Sources:
IT Industry Outlook 2021, https://www.comptia.org/content/research/it-industry-trends-analysis