South Sutter Charter Boosts Career-Readiness with SkillsUSA
News Center – April 2021
Teach someone to fish, as the old saying goes, and they'll always secure food.
But teach a high schooler career technical education along with leadership skills? That's an unbeatable combo to serve young adults for life.
At South Sutter Innovative Education Management Charter School, the curriculum kick-started this year with new IT and Digital Media CTE pathways alongside a career leadership program called "SkillsUSA." One of the few non-classroom-based schools to participate, South Sutter's virtual SkillsUSA chapter teaches workforce skills while empowering students to plan fun educational events and join in leadership conferences, competitions and more.
"We have been hitting the ground running," beams CTE instructor Stacey Lewis, who is excited to prepare students for future careers. So far, learners have delved into topics like integrity, work ethic and self-motivation — traits that can help them become better students now… and top-notch career candidates post-graduation.
Says Lewis, "When they go into the workforce, they will have all these fabulous skills that employers are actually looking for."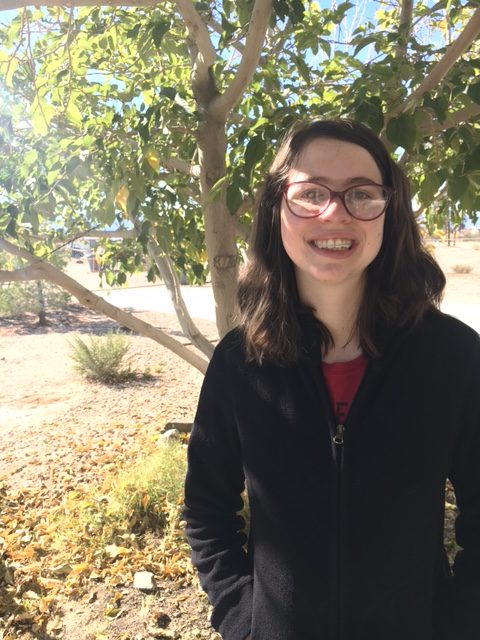 Because SkillsUSA is a student-run program, the class's first act was to elect a team of officials and hold formal meetings. While Lewis helps guide discussions, it's the young learners who become leaders. Take newly elected president Sadie H., whose "positive attitude" sets the tone for the class.
"When they saw our president Sadie lead the entire meeting, and it wasn't me," recalls Lewis, "students were like, 'Oh, wow, this is run by us!'"
The face of the South Sutter SkillsUSA chapter, Sadie "really tries to get everybody involved," according to the pleased instructor. "I was really impressed during our first meeting," recalls Lewis. "She did an amazing job."
Not only did the president preside over 40 students, but the school's CTE faculty team and the director of SkillsUSA California crashed the meeting as well.
"I was a little nervous," recalls Sadie, who had never presented to a group of her peers before, let alone adults. "But when we were in the meeting, it turned out well."
Keeping the class on track is a huge task, but Sadie takes it all in stride — including constructive criticism. When her icebreaker was a flop because it was too complex, the president was able to listen to feedback at the next officers' meeting. "I was like, 'Okay, that sounds good. Next time, we'll do an icebreaker that's less complicated.'"
"Being able to hear other people's advice and not take it to heart, I think that's huge," adds Lewis. "That's hard for some adults to do, especially in that situation."
According to SkillsUSA State Director Clay Mitchell, watching the young learners at their inaugural gathering was inspiring.
"It was nice to see a brand-new chapter that was really empowering their students to be leaders," he says. "It was great to see the kids holding a meeting for the first time… I would not have known that they were nervous at all!"
The secret to SkillsUSA, according to the director, is that when learners run their own activities, they become confident and engaged. Students learn a wide range of skills as they plan, organize, promote and execute events: "All things that are going to help them be successful when they go into the world after they leave our little school cocoon," says Mitchell.
Made possible through Strong Workforce support, SkillsUSA also connects learners statewide. Participants attended a virtual leadership conference this fall, officiated by student officers from across California. Students learned how to run meetings and develop events while studying the pillars of effective leadership and teamwork.
"I was really excited to see some of the kids take it and run with it," says Lewis.
Armed with interpersonal skills, students have split up into committees to plan fun educational events for the chapter and the whole school. From a statewide contest to design a SkillsUSA t-shirt to fundraisers and guest speakers, students are taking the helm.
One such leader is class reporter Jonathan Gutshall, who's in charge of keeping students informed about SkillsUSA activities. He's managing the Hour of Code committee, organizing an exciting event that teaches coding basics for this December. According to Gutshall, "We really want to make sure this is a fun event for everyone."
From promotion on social media to figuring out how to host the virtual gathering, the committee is doing all the footwork — and learning some essential career skills all the while.
Gutshall is already helping plan a mock interview event, and he's putting his SkillsUSA talents to work outside the classroom as well. The aspiring filmmaker is applying for an art grant to create a student film festival in Salinas.
"Through the class, I'm able to improve my leadership skills… to be able to put on this event," says Gutshall.
According to his proud mother, SkillsUSA is the student's favorite part of school.
"I have seen my son just light up with the program," effuses Erika Gutshall. "It has exceeded my expectations… It's really turned him around as a student."
With plans to become a film artist and entrepreneur, Gutshall says what he's learned in SkillsUSA has been just as valuable as his technical editing skills.
"These are the keys to building a successful career," says the future movie maker, who feels prepared for the "real world." "I'm just so thankful that I've been taught all this stuff early… SkillsUSA is a wonderful program to be in."
The instructors are learning something, too. As class officers like Gutshall employ their SkillsUSA abilities, going the extra mile to meet outside of class, set up agendas and brainstorm team-building activities, Lewis says she has a new appreciation for the capacity of kids to learn CTE.
"How many students can say that they've gotten up in front of a group of 40 kids and led a meeting? Not a ton," says Lewis. "I'm just so proud of them."
Next year, Lewis plans to help students participate in SkillsUSA competitions. Learners are currently in committees researching IT competition requirements so that they can get started right away next year. Work is also underway to kick off a "Jump into STEM!" mentorship program, where high schoolers would help fourth and fifth graders engage in STEM-related projects.
"I think all of the program work activities are pretty exciting," says the class president. Sadie wants to pursue a career in the arts and knows that her SkillsUSA training will come in handy. Says the savvy student, "Even if the job I have in the future isn't a leadership position, I think a lot of the values you learn about leadership will help you in any position in the workplace."
Her mother couldn't agree more.
"I'm very thankful that they are offering this in the charter school environment," says Angela H., who's thrilled that Sadie is becoming a team leader.
"I'm glad this opportunity is not limited just to the brick-and-mortar schools."
Sources:
U.S. Secretary of Education Betsy DeVos on the SkillsUSA Framework, https://www.youtube.com/watch?v=ZbYlzhHSfgM