NorCal Nurse Educator on a Mission to Mentor
News Center – July 2021
Alyssa O'Gorman didn't plan to plunge into a healthcare career in the middle of a pandemic. But when her community needed her, she was ready to dive into the deep end.
"We became a COVID hotspot," O'Gorman recalls about her first weeks on the job, fresh out of the Registered Nursing program at American River College. Amid the raging virus, two-thirds of her hospital had tested positive, increasing stress on the staff.
"It was really tough, especially as your first nursing job," says O'Gorman. "It was the biggest learning curve in my life and probably one of the hardest things I've ever done."
The newly licensed nurse was ready to throw in the towel. But before making a rash decision, the ARC grad sought advice from her former professor, Jayanti "Jen" Kirkman.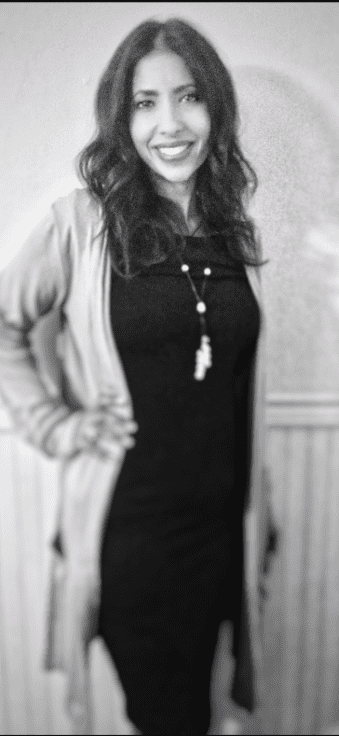 "I talked to Jen — she's always been someone that I call when I need support," says the alum. "She definitely supported me through the process."
Kirkman suggested staying the course for a few months, then trying a different job closer to home and her support network. "I ended up doing that," says the grateful grad, relieved that she could withstand the challenge. "I've been working at another hospital, and I love it."
For proud professor Kirkman, nothing could be more satisfying than mentoring the next generation of nurses – in the classroom and beyond. She writes her "fair share" of recommendation letters, she says, and also keeps in touch with her grads, connecting with them for lunch dates and heart-to-hearts.
"There are not a lot of professions that the minute you graduate, you're now colleagues," says Kirkman, who considers the opportunity to pay it forward to her students the biggest perk of her job. After all, she says, "I am actually a graduate of American River College. It left such a profound impact on me."
Kirkman recalls a supportive program where her ARC instructors inspired and mentored her long after graduation. They wrote recommendation letters, gave advice and helped secure her first job. And when Kirkman decided to go back for her master's, those same teachers guided her while allowing her to do her student teaching back home at ARC.
"Once I got my master's degree in nursing education, the only place that I was really interested in working was American River College," recalls Kirkman. "I applied right back, and the rest is history. Those people who guided me are my colleagues now."
But the support doesn't stop there. Kirkman is currently working on her doctorate, and she says her mentors remain "right by my side." That close-knit philosophy is unique to nursing education, she says, which tends to lead to long-term mentorships that never fade.
"That really is part of the cycle that is so enticing about nursing education," she says. "You get to be a part of that."
"It's a small world," according to Kirkman, where it's not uncommon to bring students to their clinical setting and connect them with ARC-alum nurses. "We're talking and chatting and catching up," says the connected professor. "I love that."
A teacher since 2018, Kirkman will celebrate earning her tenure this August. Looking back, she's proud of her journey from student to adjunct to full-time professor. And, with a few ARC instructors retiring this year and spots opening up, she looks forward to seeing new nurse educators joining the ranks.
"It is really such an inviting place to work in and such a great community to be part of, you kind of buckle up and stay awhile," says the career-content Kirkman.
With educators retiring as demand for qualified nurses peaks, the market for nursing instructors is sizzling. Currently, opportunities for RNs in California are soaring by 17 percent – about four times higher than the average profession, according to the U.S. Bureau of Labor Statistics. Meanwhile, community colleges across the state are struggling to find enough instructors to handle record-high headcounts.
It's a classic chicken-or-the-egg conundrum that Kirkman hopes to tackle by inspiring the next generation… while also striking the perfect life-work balance. Because her full-time job entails about 25 hours per week, with weekends off, "I have a lot of opportunities for my family and friends and for self-care. That wasn't always available to me when I was working full-time clinically."
Most importantly, Kirkman says her career at ARC aligns with her core values.
"The whole reason I'm teaching community college – for me, it's about filling socio-economic educational and health care gaps."
O'Gorman is the perfect example. Initially choosing a competitive private school for nursing, she decided she "didn't want to carry all that tuition with me." Through community college, she found a high-quality, accessible education that rivaled that of a university. Says the proud grad, "I absolutely don't regret a single moment of going to ARC."
O'Gorman traces her love of nursing to a history of childhood illness, in which she was often in and out of the hospital. The nurses who took care of her made all the difference in that difficult time, and her admiration for the profession, coupled with a love of science, made the field a perfect fit. "I felt like it encompassed everything that I wanted in a career."
At American River College, her dedication to health care blossomed. "I loved all of my instructors," beams O'Gorman. "There's a wealth of knowledge that each of them carried. I felt that I was definitely getting a great education."
The transformational experience began in her first semester with Kirkman's fundamentals course. The professor always made sure students understood the material in skills lab, O'Gorman remembers, and if she had trouble, Kirkman "would take the time to discuss things."
The rapport continues to this day. Kirkman remains the alum's go-to resource for career advice or when she needs a spark of inspiration. In fact, O'Gorman says, watching her former professor earn her doctorate has empowered her to pursue her own bachelor's degree.
"I definitely reach out to her about continuing my education and what she recommends," says the grateful student. "I feel totally comfortable — We're friends now."
O'Gorman says she is exploring Kirkman's path and is considering becoming a nurse educator one day. While a student, she enjoyed being the president of the Student Nurses Association and giving guidance to those just starting out. The thought of giving back as an instructor one day "lights my fire to help people."
Kirkman couldn't be prouder of her former student and says it's connections like this that make her job so rewarding.
"Where else can you have this impact?" asks the instructor. "We get to contribute to a huge body of knowledge and get inspired by our nursing students every day."
For Kirkman, going into nursing education has provided "a richer life." To one day work with a former student and treasured colleague would be just another bonus in a career full of benefits.
"We're excited about our profession," says Kirkman. "If you have a goal and vision in mind to impact the next generation… the opportunity is there."