CUHSD's 'Rodgers Ranch' Targets Ag's Aging Problem
K-12 News Center – March 2021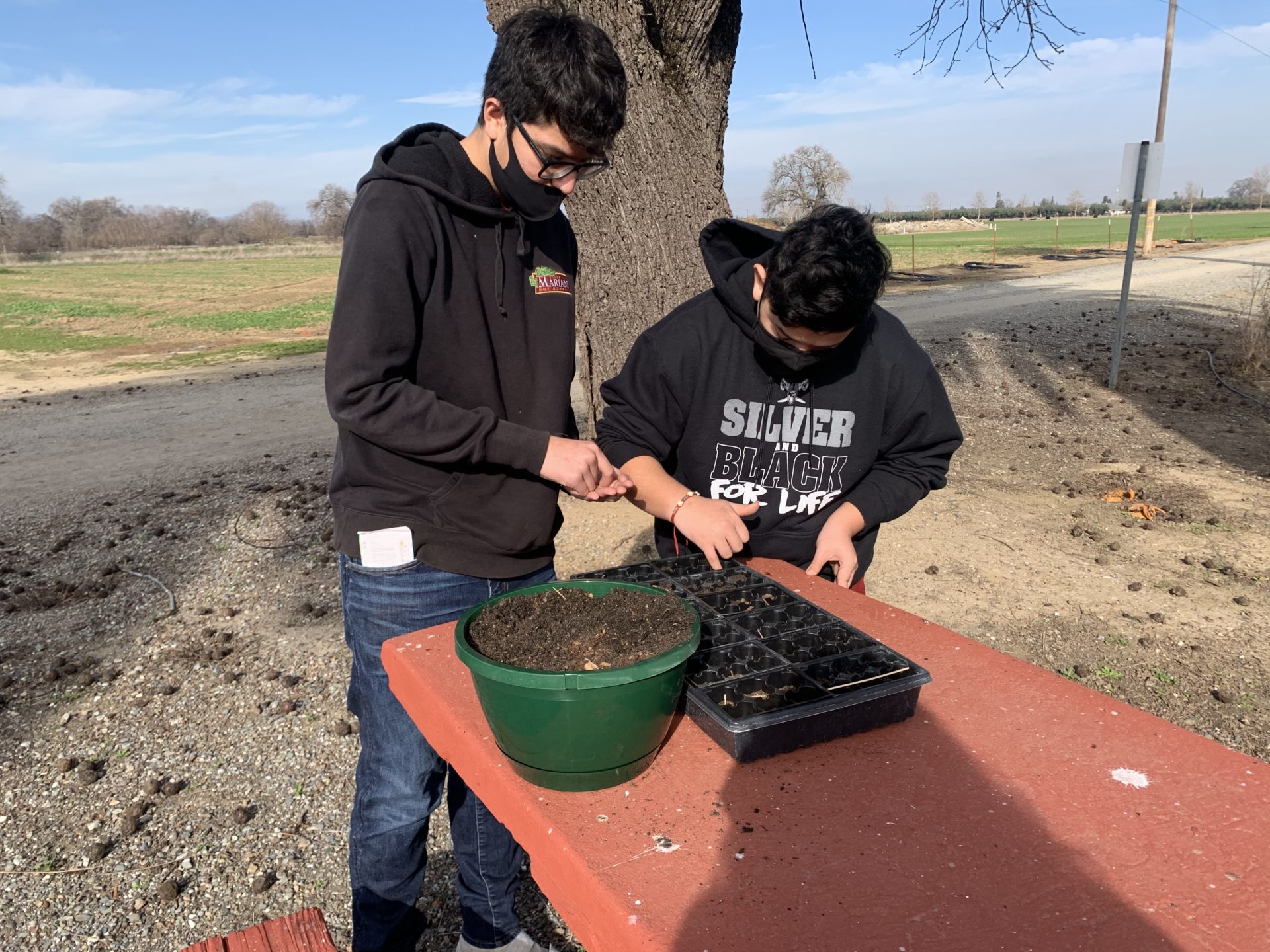 California's heart has always been its heartland. The state's agricultural abundance boasts more than 400 commodities, with dairy products, almonds, grapes and walnuts worth well over a billion dollars each.
Yet, despite fertile land and essential growth, farmers are facing an ongoing labor shortage. According to supply chain software company GEP, the average age of farmworkers is 60 and nearing retirement, with very few 25-to-35-year-olds joining the industry.
"My business can't move on if there aren't kids behind us becoming farmers," says Patrick Andersen, President and CFO of Andersen & Sons Shelling, Inc.
The fifth-largest walnut processor in the state with more than a century of agricultural excellence, Andersen & Sons is committed to the long-term growth of farming. That's why the company is an industry partner of the nearby Corning Union High School District (CUHSD). Says Andersen, "The kids, they're our future. So, we need to support them as much as possible."
Andersen & Sons was a key player in helping the District plant 47 acres of walnut trees this summer at "Rodgers Ranch," Corning's large-scale agriculture lab. Much, much more than your average school farm, the 177-acre ranch boasts a herd of registered Black Angus cattle, a wetlands area, a show barn, a farm store and an annual pumpkin patch producing more than 1,000 gourds.
According to Superintendent Jared Caylor, "What we're trying to do out there is to create an exceptional example of a learning lab for career technical education."
The ranch was donated to the District in 2001, along with an endowment for scholarships, by the late Daniel Rodgers. However, it was only recently that the farm really began to sprout with the help of K-12 Strong Workforce Funds. Besides planting the new walnut orchard, the grant was integral in developing a greenhouse for the District's new horticultural program, not to mention getting into gear for an upcoming olive orchard.
According to Caylor, students in rural areas might not find opportunities in the same way as youth from urban or suburban areas. But thanks to the ranch, learners can see first-hand how the land can provide a first-rate career in the community:
"We do provide part of the nation's food, and we're really good at that," says Caylor. "A real issue our industry partners are facing is that they can't find labor… We're trying to meet that need for them and provide opportunities for the kids."
Strong Workforce Funds flow directly into long-term, ongoing, and interdisciplinary projects for hands-on learning. On the ranch, students will glean practical skills in agriculture, manufacturing, natural resources, and marketing, sales and service.
The new walnut orchard alone will provide experience for both agricultural students learning the basics of crop production, and advanced manufacturing students exploring food processing. Meanwhile, marketing and retail learners will design product packing and sell delicious goodies in the ranch's retail store.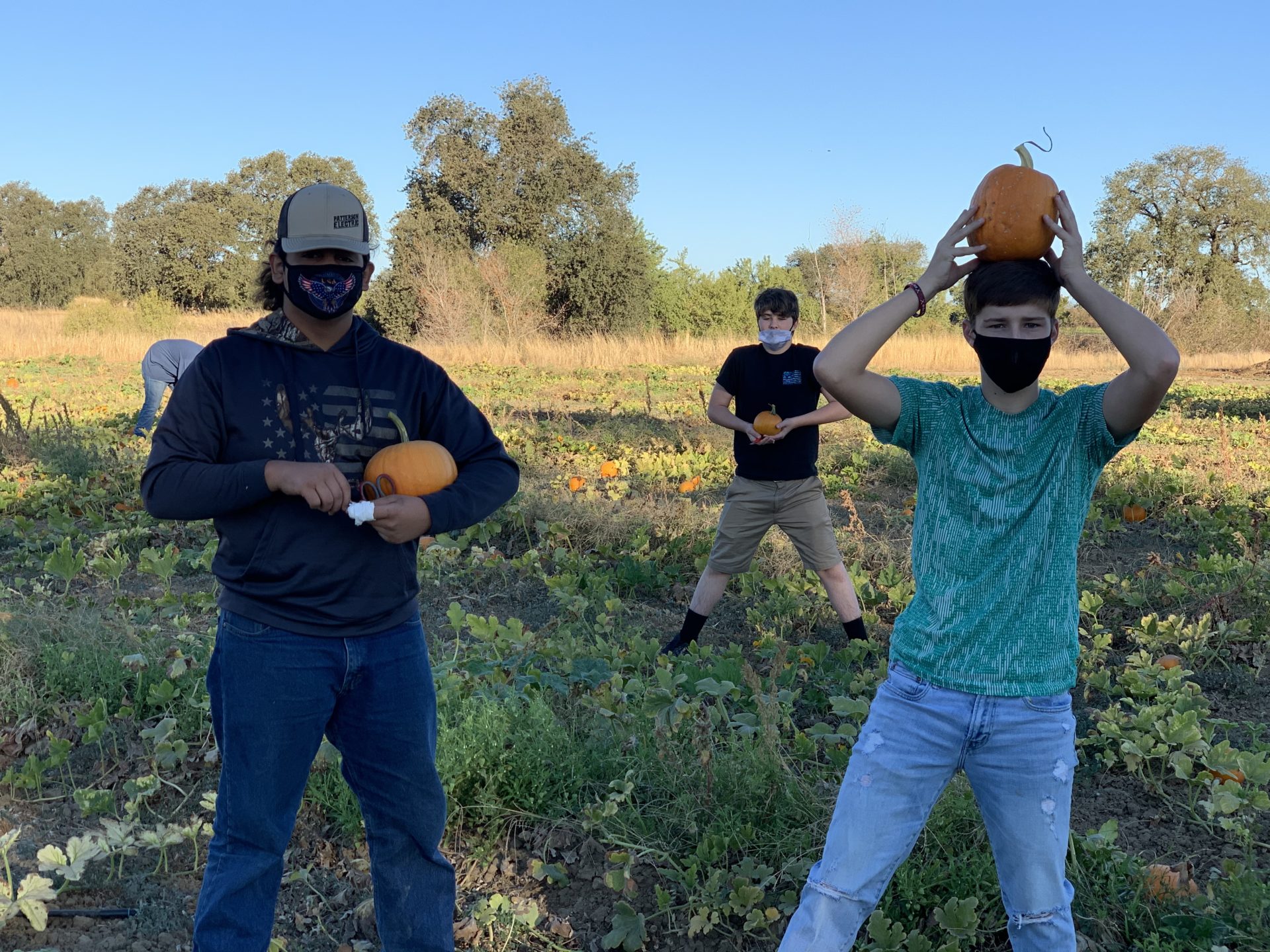 With multiple entry points into the area's ag economy, students can build in-demand skills that fit the local job market like an all-weather work glove.
"Corning has a phenomenal program, which is great for our community," says Anderson. "It's great for the kids because they get to do a lot of hands-on learning… I think it will prep the kids a lot on how the workforce actually is."
The industry partner has plans in store for student internships both in the field and inside the processing plant. The company also plans to help students shell the ranch's walnuts once trees are harvest ready. Since the average lifespan of a walnut tree clocks in at 40-plus years, the partnership is sure to serve students for many seasons to come.
"It's going to be touching thousands of kids' lives," says Associate Principal Jason Armstrong. "We can have these larger-scale ag production opportunities, where students go from start to finish.
"When K-12 [Strong Workforce Funds] came along, it really opened the door for us."
For instructor Emily Dale, the practical learning opportunities on the ranch are going a long way toward inspiring the next generation of farmers:
"We're out there every other week doing some form of a lab," says the ag teacher. Students gain future workforce experience on a fully functional farm, from cattle calving in the spring to plant identification in the orchard and propagation in the greenhouse. Advanced aggies can even administer vaccines to livestock.
According to the instructor, agriculture is the perfect place to sow new passions in an essential industry, where she says, "there's need at every level."
And for some young learners, a new career path can germinate even in the most unlikely soil. According to Dale, a student who started off the year declaring "I'm not farmer Joe" ended up joining the school's floral team, and she has been hooked on horticulture ever since.
"It was actually her idea to start a cut flower garden out on the farm," says Dale. Thanks to the entrepreneurial student, the garden now boasts eucalyptus, dahlias, strawflowers and baby's breath to serve the program for many years to come. If that wasn't enough, the FFA has just received its first "wedding gig" doing floral arrangements, giving students practical skills in a real ag business.
"She's going out to the greenhouse every week to water and has spent hours picking out and planting seeds," shares the proud instructor. For students like "farmer Joe" who hadn't previously considered ag, Rodgers Ranch provides a one-of-a-kind intersection of science, CTE and entrepreneurship to kickstart growing careers.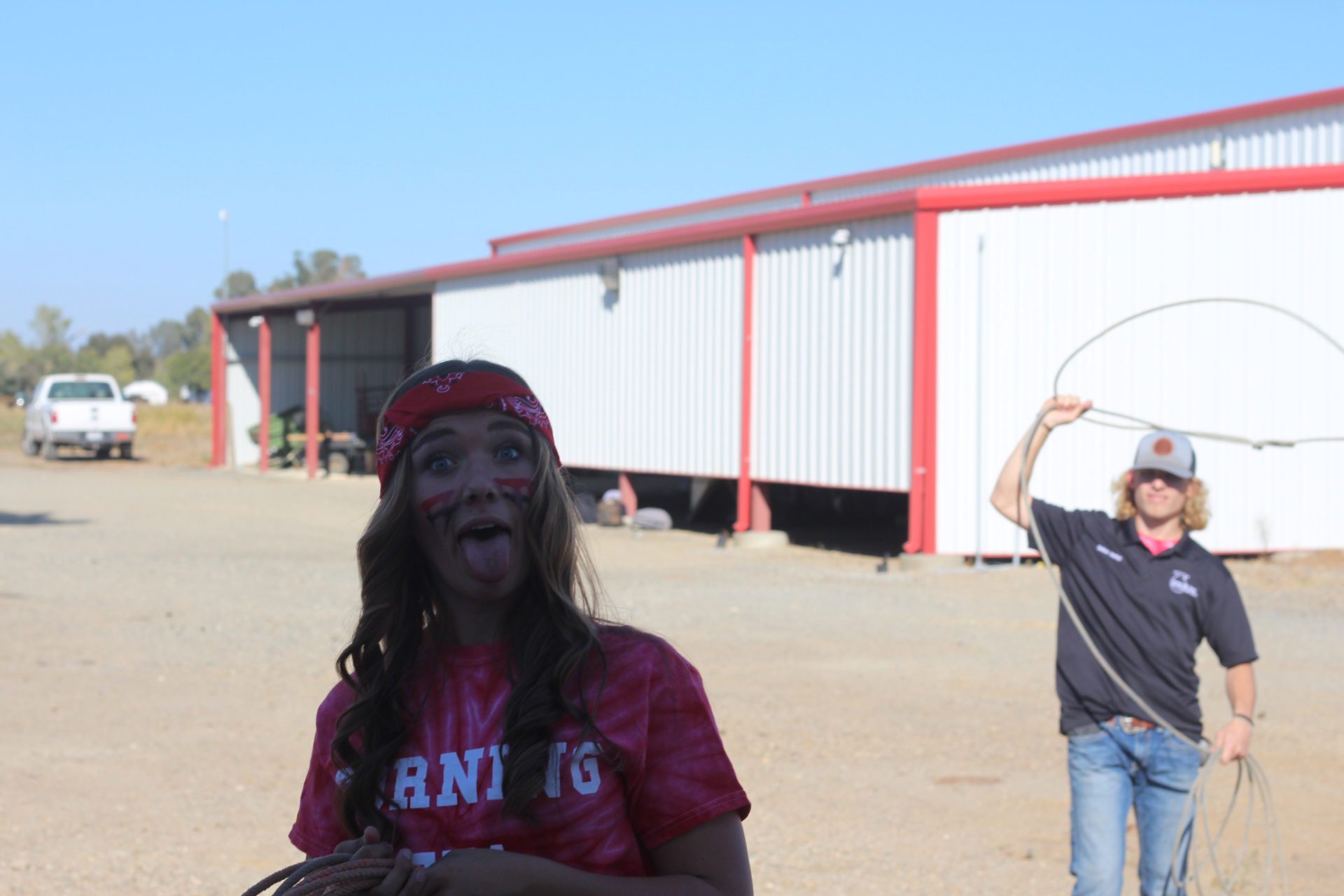 "Now, she's an ag student for life," says Dale.
Future projects on the ranch include building a 5K trail around the property, in partnership with Chico State, for cross-country athletes to train and community members to enjoy. "It is really unique for them to come and see what we have here," says Dale. "It creates a lot of support for our program."
Because Corning is known as the "olive capital of the world," it only makes sense that the next major project entails planting an olive orchard. Supported by Strong Workforce funding, the project also depends on a new partnership with one of the country's premier companies.
"Musco, in particular, is very excited to partner with us and train more kids to have these skills," Armstrong says about the long-established California grower and retailer.
When it comes to inspiring the future workforce, the upcoming collaboration is nothing short kismet:
"Finding qualified help can always be a challenge," says Dennis G. Burreson, VP of Field Operations and Industry Affairs at Musco Family Olive Co. With more than 42 years in the olive industry and two grandkids who graduated from Corning High School, he knows his talent pipeline's future is with the ag-inspired youth.
"Hands-on experience is never overrated," says the industry partner, who adds that the ranch "presents an incredible opportunity for students to see something from beginning to end."
Musco is the No. 1 ripe black olive brand in the country, encompassing more than half of the U.S. market. The family has been farming olives since the 18th century in Sicily, while their near-zero-waste facility in California is 75 years old. Known best for producing "America's favorite olive," the company is also excited to share its expertise in prunes, almonds, walnuts, and even blueberries with students through future collaborations and possible internships.
The ranch's up-and-coming olive orchard "will give future farmers an opportunity to see and experience a crop of the future," as the industry undergoes a technical revolution for efficiency and sustainability, according to the industry partner. It's a chance for the District's students to get on farming's front lines and be part of the industry's innovation in California.
Meanwhile, the interdisciplinary and cutting-edge opportunities at Rodgers Ranch will ensure that those students are prepared.
"This is truly the transformation of an industry," says Burreson. "It presents the students with the chance to be part of a paradigm shift in the agricultural industry."
Sources:
California Agricultural Production Statistics, CDFA, https://www.cdfa.ca.gov/Statistics
Why U.S. is Facing Farm Labor Shortage and How to Overcome it, GEP, https://www.gep.com/blog/mind/why-us-is-facing-farm-labor-shortage-and-how-to-overcome-it