A Year of Triumph for K-12 Pathways in CTE
NFNRC – December News Center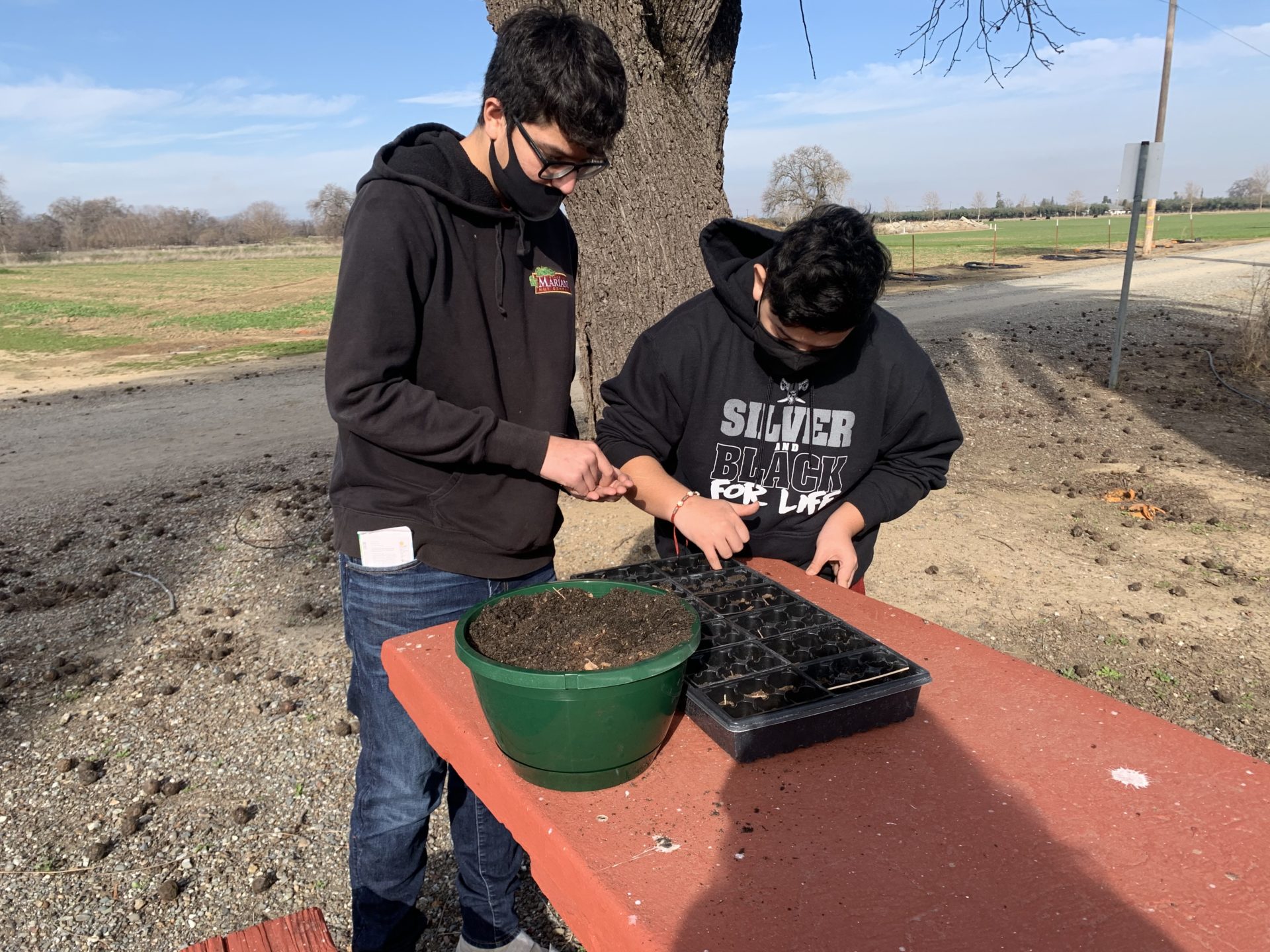 Even at its diciest, the pandemic didn't slow their roll.
While 2021 was a tumultuous year for Generation Z, the North Far North region's powerful K-12 pathways tumbled on, continuing to prepare young learners to meet the needs of the changing economy. Across Health, Information Technology, Agriculture, and Manufacturing, new and soon-to-be high school grads met the future head-on in 2021, building essential hands-on skills, kick-starting in-demand careers, and providing much-needed fuel for a dwindling workforce.
From career readiness to real-world experience, North Far North grads are ready for 2022. In this year-end roundup, we'll highlight some of the ways that the region's K-12 pathways planted roots in 2021 for a strong future.
Health Care: Essentially Unstoppable
A thriving California depends a healthy health care system. Yet just this October, almost a third of the state's hospitals reported serious staffing shortages, with more predicted on the way, according to CalMatters. With demand soaring and salaries climbing, the region's high schools are preparing students to be tomorrow's health care heroes.
Superheroes in Scrubs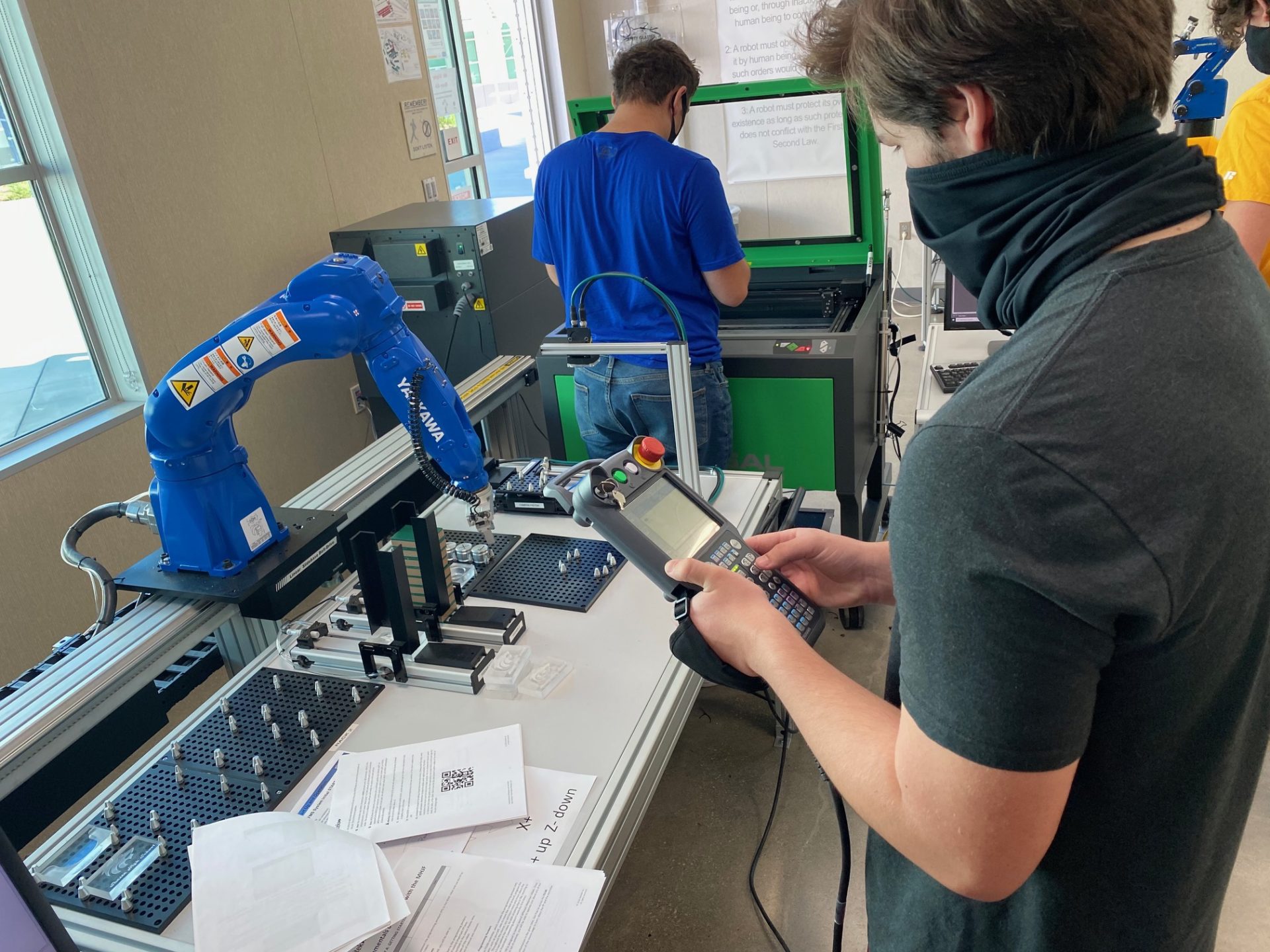 It took a pandemic to thrust industry demand into the spotlight, but Gridley High School's Health Sciences and Medical Technology Academy has been helping students give the health care workforce a shot in the arm since 2017.
Every year, about 100 students enroll in the three-year pathway, gleaning hands-on experience and the confidence to launch a career in health care. After the final Nursing Services capstone course, students participate in intensive, work-based learning at the nearby hospital, in preparation for entry-level medical jobs and even college.
"Right now, every facility is facing staffing challenges," says industry partner Lyndi Little Wallace, Director of Marketing & Community Outreach at Orchard Hospital, just down the street from the high school. For Little Wallace, the medical pathway is "just a perfect opportunity for our program and community."
Next year, Strong Workforce funds will help expand dual enrollment options in the pathway through Butte College, allowing learners to secure 12 credits for completing all three classes. Future collaborations with the College include career-ready certifications in Certified Nursing Assistant (CNA) and Emergency Medical Technician (EMT), to be offered over summer breaks.
Says the director, "These kids are getting a better opportunity than some of the freshmen already at college."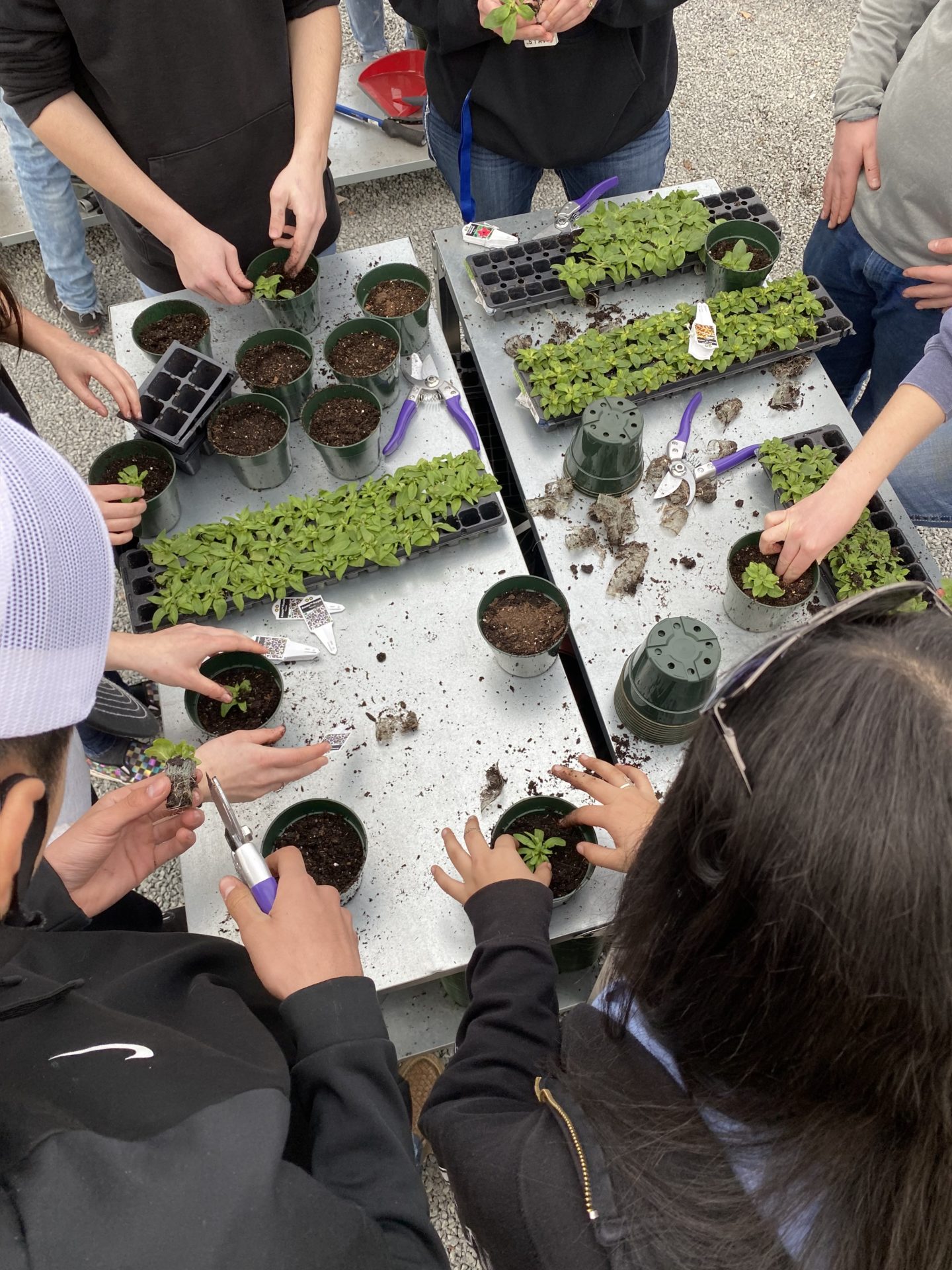 Agriculture: Unearthing Potential
As a literal "growth industry," the agricultural sector was hit particularly hard by the workforce shortage. But thanks to flourishing CTE programs, the North Far North region is putting down roots to grow the professionals of tomorrow.
'Rodgers Ranch' Targets Ag's Age Problem
"My business can't move on if there aren't kids behind us becoming farmers," says Patrick Andersen, President and CFO of Andersen & Sons Shelling, Inc.
It's a dire prophecy, but it was something at the front of farmers' minds in 2021. Too many farmers are retiring, according to Andersen, and there aren't enough up-and-comers in the industry to replace them. That's why his company decided to partner with nearby Corning Union High School District (CUHSD) to plant the seeds for long-term growth in the essential sector.
This summer, Andersen & Sons helped the District plant 47 acres of walnut trees at "Rodgers Ranch," Corning's large-scale agriculture lab. Much, much more than your average school farm, the 177-acre ranch boasts a herd of registered Black Angus cattle, a wetlands area, a show barn, a farm store and an annual pumpkin patch that produces more than 1,000 gourds.
"What we're trying to do out there is to create an exceptional example of a learning lab for career technical education," says CUHSD Superintendent Jared Caylor.
Strong Workforce funds flow directly into long-term, ongoing, and interdisciplinary projects on the ranch – all focused on hands-on learning. On the farm, students glean practical skills in agriculture, manufacturing, natural resources, plus marketing, sales and service.
"Corning has a phenomenal program, which is great for our community," says Andersen. "It's great for the kids because they get to do a lot of hands-on learning.
"I think it will prep the kids a lot on how the workforce actually is."
Fueling the Future of Food at Modoc HS
"This pandemic has put more value on local food," explains industry partner Steffen Peterson, Executive Director of the community food hub, Modoc Harvest.
With grocery shipments lagging for the remote northeast corner of California, local meat, eggs and veggies have become hot commodities. That surge in demand sparked an effort to develop internships with Modoc High School, affording students hands-on experience with agricultural producers and encouraging them to join the industry. The program is modeled on an existing community initiative that helps train, recruit and sustain farmers.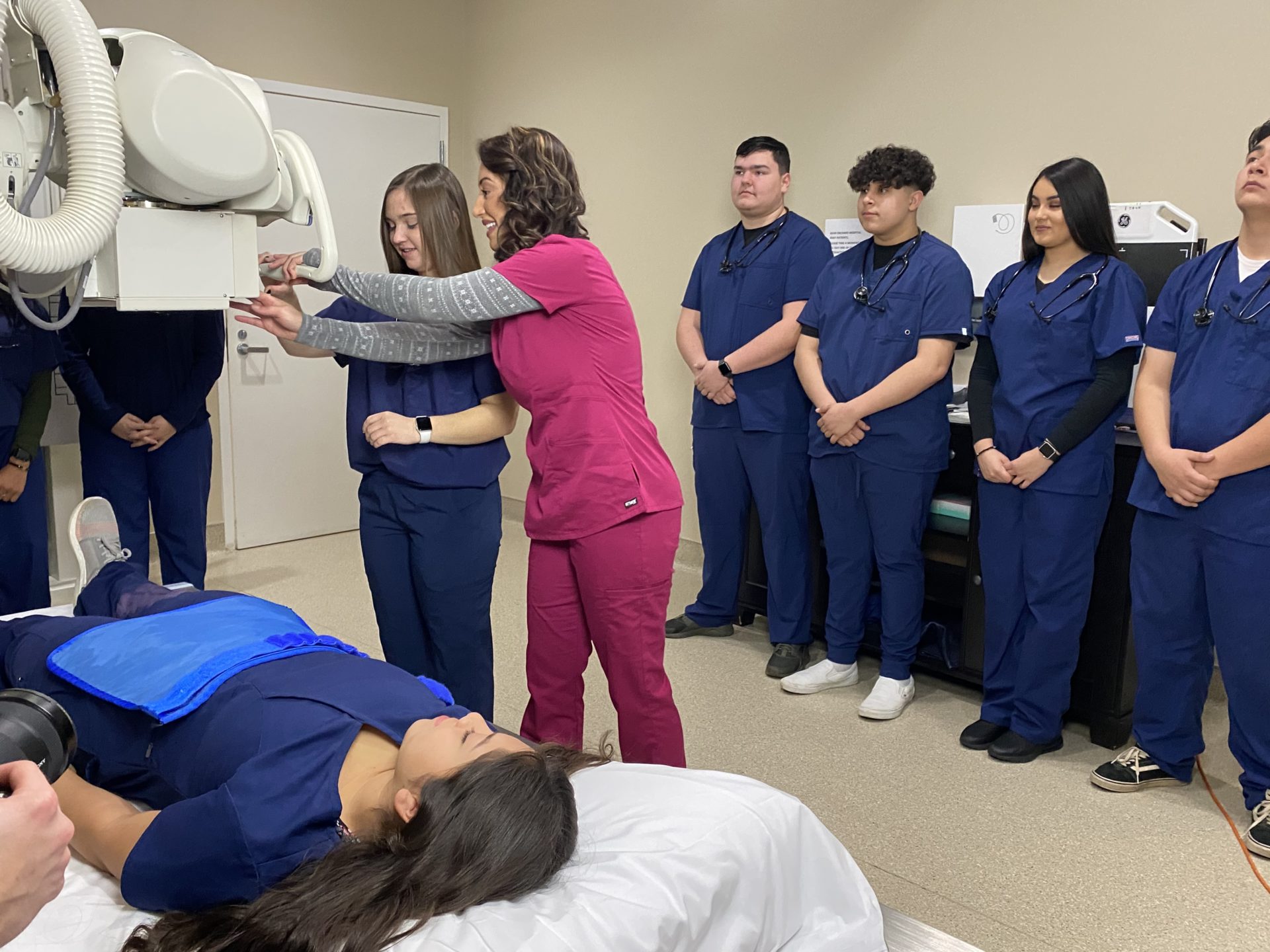 The developing internship is part of the expanding agricultural CTE pathway at Modoc High School. Exposed to horticulture, food science, ag leadership and business, students explore multiple facets of the industry, discovering a passion for greener careers along the way.
"Agriculture is the number one employer in our county," says instructor Dominique DeMoss, who notes a corresponding uptick in full classes.
Ag's burgeoning popularity at Modoc High is due in part to a new plant pathway, which sprouted last year with Strong Workforce and C-TECH support. Thanks to robust horticulture and floral courses, nearly half the school is enrolled in the ag program, receiving practical training in the new greenhouse. "A lot of them get really excited about it," DeMoss says about working in the state-of-the-art facility. "One kid said, 'This is really therapeutic.'"
On top of generating enthusiasm, the new greenhouse is sure to shine a light on opportunities within the industry:
"I would love to see a Modoc High School booth at our farmer's market, selling products just like any other business," says Peterson. "That gives them real-world experience."
Information & Communications Technology: This is IT
In a year that saw technology rise to the occasion with solutions for school and work, it's no surprise that the information technology and computer science sector saw its share of action in 2021. From the more remote Far North to urban counties near Sacramento, employers and educators scrambled for answers… and computer skills were IT.
Bridging the Digital Skills Gap
Whereas access to agriculture is a way of life in the North Far North, the region is something of a wasteland when it comes to K-12 computer science courses. With the help of the Sacramento County Office of Education (SCOE), local high schools took a stand for STEM in 2021.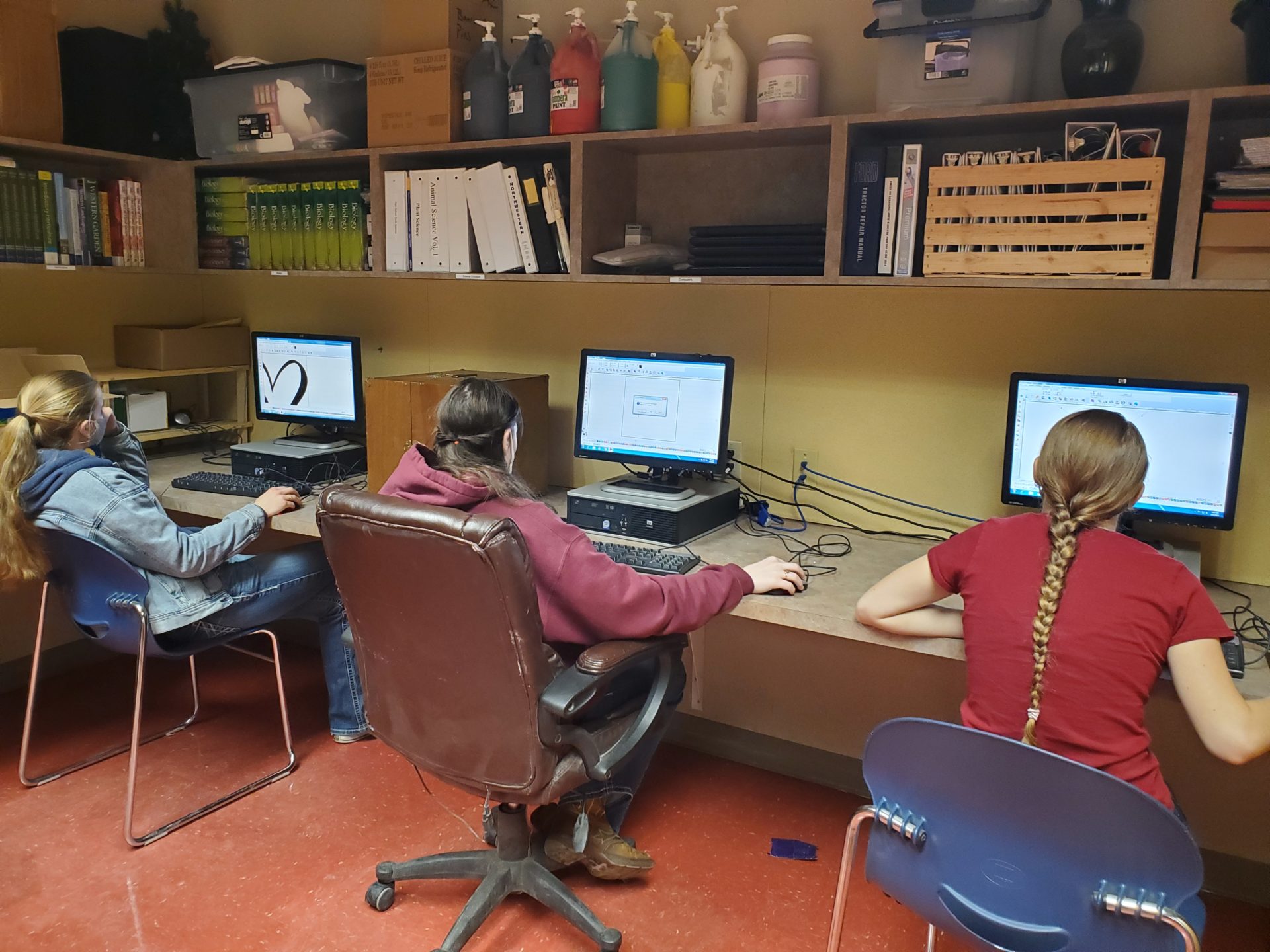 "We want to solve a really challenging situation getting students access to computer science where they might not otherwise have access to it at home or in their small school," explains Jared Amalong, Director of Computer Science Education and Distance Learning at SCOE.
The new "CS4NorCal" project launched last year, committed to delivering high-tech K-12 education to fight historical disparities for Far-North students. The unique, five-year regional research and innovation project helps create K-12 CS pathways in small and rural schools.
Educators from Glenn, Lassen, Modoc, Plumas, Shasta and Siskiyou counties have jumped at the chance to participate in up to three years of compensated professional learning. Meanwhile, schools receive access to standards-aligned CS curriculum at no or low cost. Next year's cohort has already swelled to 100 instructors and is expanding to include elementary school teachers in an effort to put down strong roots for regional pathways.
"For a small county like us to be able to offer the Computer Science pathway aligned with our math department provides great options for kids," reflects Kristy Warren, Assistant Superintendent for Curriculum and Instruction at the participating Plumas Unified School District.
"I don't ever want a student to feel that they're limited because we're from a small school."
IT Goes Virtual at South Sutter Charter
Learn hands-on, or learn online? Thanks to South Sutter Charter school, students don't have to choose.
The non-classroom-based K-12 school serves 2,500 students across the Greater Sacramento area, offering cutting-edge instruction in a unique and largely virtual environment. This fall, South Sutter launched a new Information and Communication Technologies-Digital Media (ICT-DM) program, focused on preparing students for the careers of tomorrow.
"The demand in IT and Digital Media is kind of a slam dunk," says Dan La Bar, Education Support Coordinator. "IT is basically integrated into everything now, so if you can program, it's like a superpower."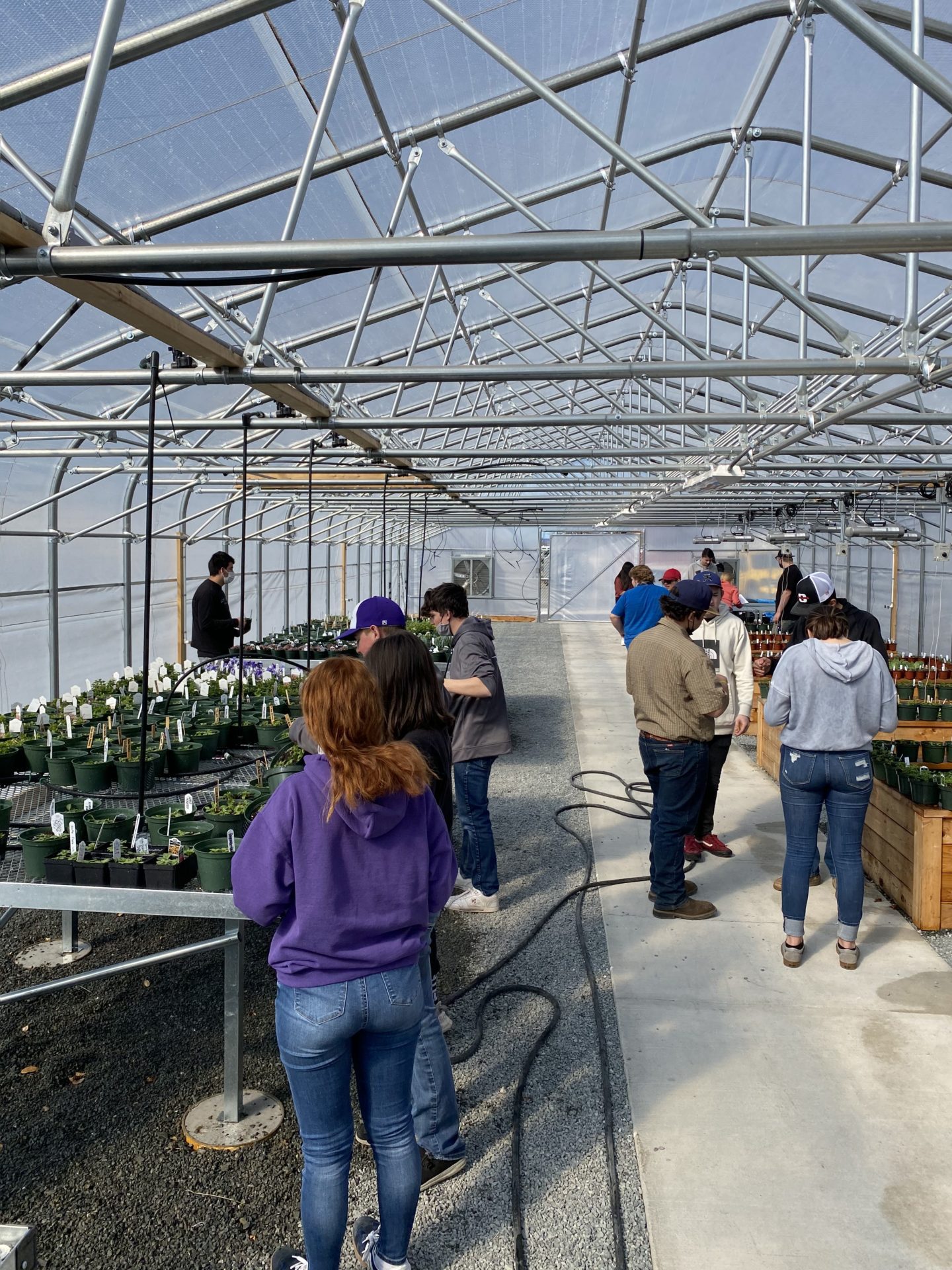 Strong Workforce came to the rescue, affording the program a higher tier of curriculum and the ability to offer devices to students in need. According to ICT-DM Regional Director of Employer Engagement Wendy Porter, the time for IT innovation was ripe.
"Careers in the tech space, especially in cybersecurity, are on an exponential growth trajectory," says Porter. "By offering these CTE pathways in high school, we can attract students earlier in their education to this growing field and get them the skills they need sooner to pursue a lucrative career."
Advanced Manufacturing: Success in the Making
Even amid a global pandemic, the Advanced Manufacturing industry has continued to surge, with a record 892,000 job openings as of August 2021, according to Industry Today. With all the disruptions and chaos of the health crisis, the industry's biggest challenge is still a lack of skilled workers.
To overcome that gap, regional K-12s are investing in hands-on education – 3D printers, plasma cutters and more – to help students build a career foundation for life.
Shasta High-Tech
Basic skills are learned on mills. And thanks to cutting-edge equipment like CNC machine tools, students can go straight from high school learners to high earners.
Shasta High School's brand-new Advanced Manufacturing facility, completed in 2021, is all about hands-on experience on industry-standard equipment. The state-of-the-art space was built not only to provide extensive experiential training, but to set stage for student internships and faculty externships.
Funded by a $2.5 million Strong Workforce grant, the project aims to open opportunities for underserved students in Advanced Manufacturing, Robotics, and Engineering. And with the hands-on facility set to open next school year, faculty are poised to do just that.
"It's not the old woodshop that our parents are used to," says Advanced Manufacturing Teacher Bret Barnes about the building, which will house advanced metalworking, woodshop, robotics, and CAD labs, with industry-standard equipment like plasma cutters and MakerBot 3D printers. "It is probably much higher tech than the majority of the colleges north of Sacramento."
"We have a fairly large group of socioeconomically disadvantaged kids," adds Robotics Teacher Brian Grigsby. "We want to give those kids the same opportunities…that you might find in a large city."
Career Skills: Building the Basics
The hard truth about soft skills is that students simply don't have enough.
As the job market becomes increasingly digital, global, and competitive, and global, the lack of soft skills in the workforce are being exposed worldwide, according to a recent Forbes article. This gap is predicted to create major setbacks in the workplace if not addressed through K-12 education.
Thanks to new, career-ready curriculum and internships, Siskiyou County is helping young students build for the future on a foundation of 21st-century skills.
License to SOAR
"Our workforce really lacks the soft skills, and that was very clear when we were doing asset mapping from our industry partners," says Marie Caldwell, Director of SiskiyouWorks.
The organization completed its Siskiyou Occupational Advancement Roadmap (SOAR) in 2021, a result of years of collaboration with local industry and educational partners, including College of the Siskiyous and the region's high schools.
The roadmap identifies workforce and educational gaps within the county and aims to bridge them. With the help of Strong Workforce funding, SOAR took flight in 2021, debuting a new curriculum in regional high schools known as "Ready for Work." The program ensures that students master business essentials, covering everything from resume-building to work-based learning.
"What business and industry have shared … is that they want K-16 students to have these basic skills so that they don't have to spend time onboarding them," explains Strong Workforce Program Coordinator Dr. Bright Nichols-Stock.
"If we can give them enough, when they go out into life, they will have the foundational knowledge and skills."
We're proud to share these year-end highlights… but that's not all we accomplished in 2021! Visit the NFNRC News Center for more career education success stories. Never want to miss a beat? Receive the latest news every month by signing up for our newsletter in the footer of our website, nfnrc.org. Finally, if you have a North Far North employer success story to share, please submit a short description on our contact page.
Sources:
Hospitals brace for strikes as California workers protest staff shortages, CalMatters, https://calmatters.org/health/coronavirus/2021/10/california-hospital-strikes/
Changing Careers: Pathways to Advanced Manufacturing, Industry Today, https://industrytoday.com/changing-careers-pathways-to-advanced-manufacturing/
Degrees Are Not Enough: Specific Knowledge And Specialist Skills Will Prevail, Forbes, https://www.forbes.com/sites/forbeshumanresourcescouncil/2021/12/30/degrees-are-not-enough-specific-knowledge-and-specialist-skills-will-prevail/?sh=b09a8a0d4bdf