Far North Bands Together to Bridge Digital Divide
News Center – October 2021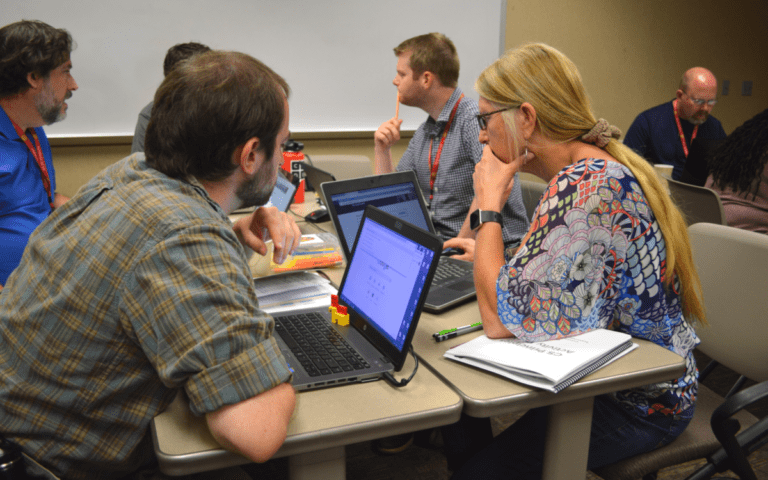 As the pandemic persisted, the gulf between students who had access to technology and those that did not became glaringly obvious.
But the "digital divide" isn't limited to devices or internet access. According to a Kapor Center and CSforCA report, only 3 percent of California's 1.9 million high school students were enrolled in computer science courses in 2016-17, underscoring a deficit the state was struggling to address long before the health crisis.
"Computer Science is so prevalent in any field now, it's like this new foreign language," says Kristy Warren, Assistant Superintendent for Curriculum and Instruction at Plumas Unified School District. "It gives [students] great experience because I firmly believe that any job in the future will require some sort of computer science knowledge."
While most educators understand that the digital divide hits historically marginalized and underrepresented students the hardest, many do not realize that geography can also create a disadvantage. A recent study by Gallup and Code with Google found that rural students have gaps in CS access and opportunities compared with urban and suburban learners.
"We want to solve a really challenging situation getting students access to computer science where they might not otherwise have access to it at home or in their small school," explains Jared Amalong, Director of Computer Science Education and Distance Learning at the Sacramento County Office of Education (SCOE).
Amalong helped launch the new "CS4NorCal" project last year to help narrow these disparities for Far-North students. The unique five-year regional research and innovation project is sponsored by the California Small School Districts' Association and funded by the U.S. Department of Education to create K-12 CS pathways in small and rural schools.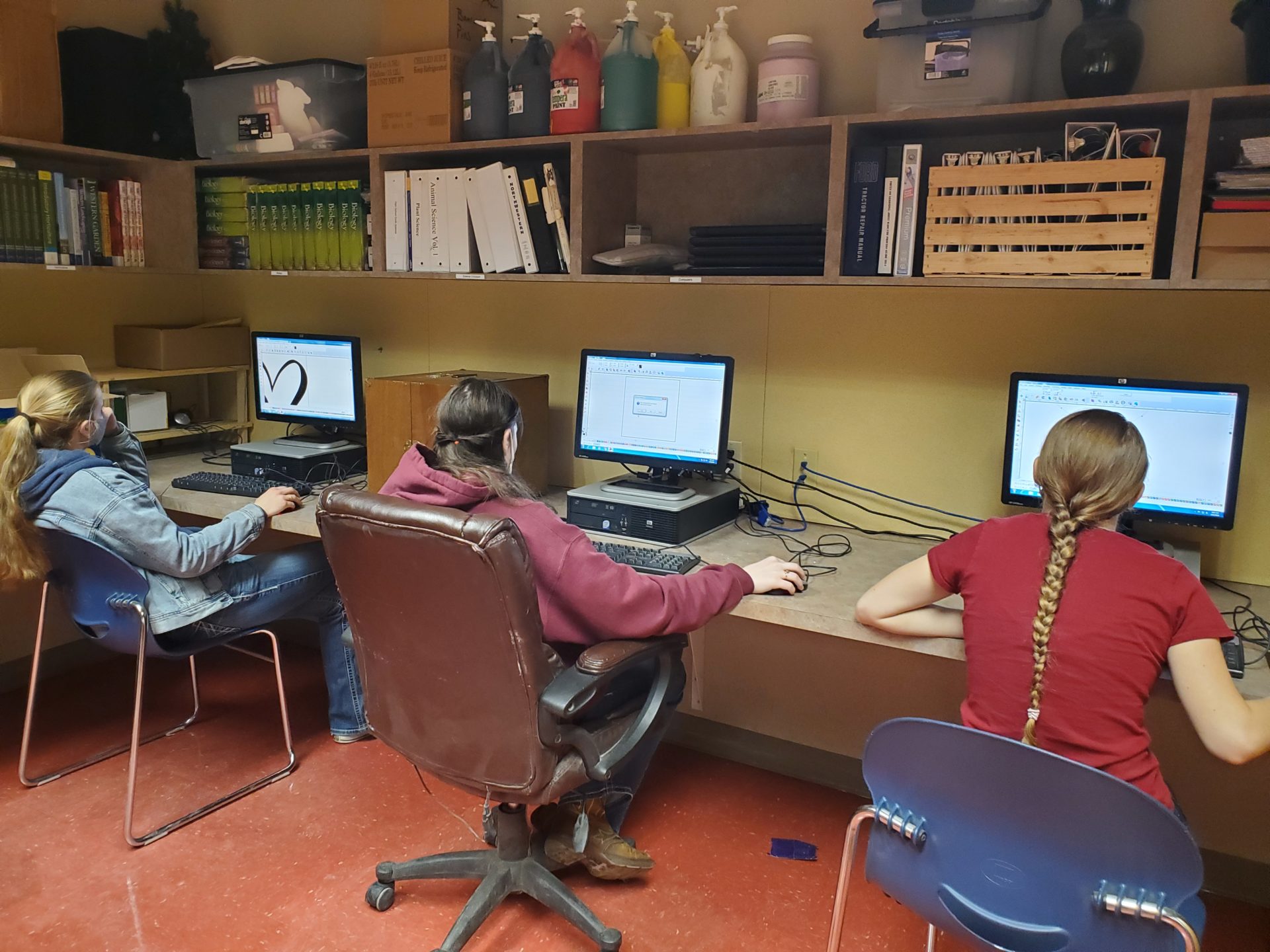 Despite the challenges of collaborating during the thick of the pandemic, the director believes there was no better moment to tackle the widening digital skills gap: "The shared vision of connecting students in rural and small schools with computer science brought folks together, which is pretty exciting."
Starting with 19 schools, 33 middle and high school teachers, and 32 administrators, counselors, and County Offices of Education "CS champions," the project established computer science pathways throughout rural Northern California. Educators from Glenn, Lassen, Modoc, Plumas, Shasta and Siskiyou counties have jumped at the chance to participate in up to three years of compensated professional learning. Meanwhile, schools receive access to standards-aligned CS curriculum at no or low cost.
"We're very pleased to be partnering with CS4NorCal," says Warren. "Things look different in small rural schools."
The challenge the superintendent cites is the limited teacher pool in remote areas, on top of the ongoing nationwide teacher shortage. In the 2020-21 school year alone, more than 13,550 of California's teachers retired — 1,000 more than the previous year — according to data from the California State Teachers' Retirement System. At the same time, the state fell behind by 6,000 credentialed teachers.
"To develop new courses is challenging given that we have limited teachers already," explains Warren. So, instead of reinventing the wheel, teachers in rural counties are getting creative.
"What we're learning is that supporting computer science in a small school context really needs to embrace an integrated approach," says Amalong.
Becky York is a prime example. Thanks to CS4NorCal training and resources, the Quincy Junior-Senior High School math teacher was able to enhance her classes to cover computer science.
"There's a logical flow that ties in really well with what I do in math class," says York, who aims to add more coding concepts into her courses after getting fresh ideas at this year's "Summer of CS."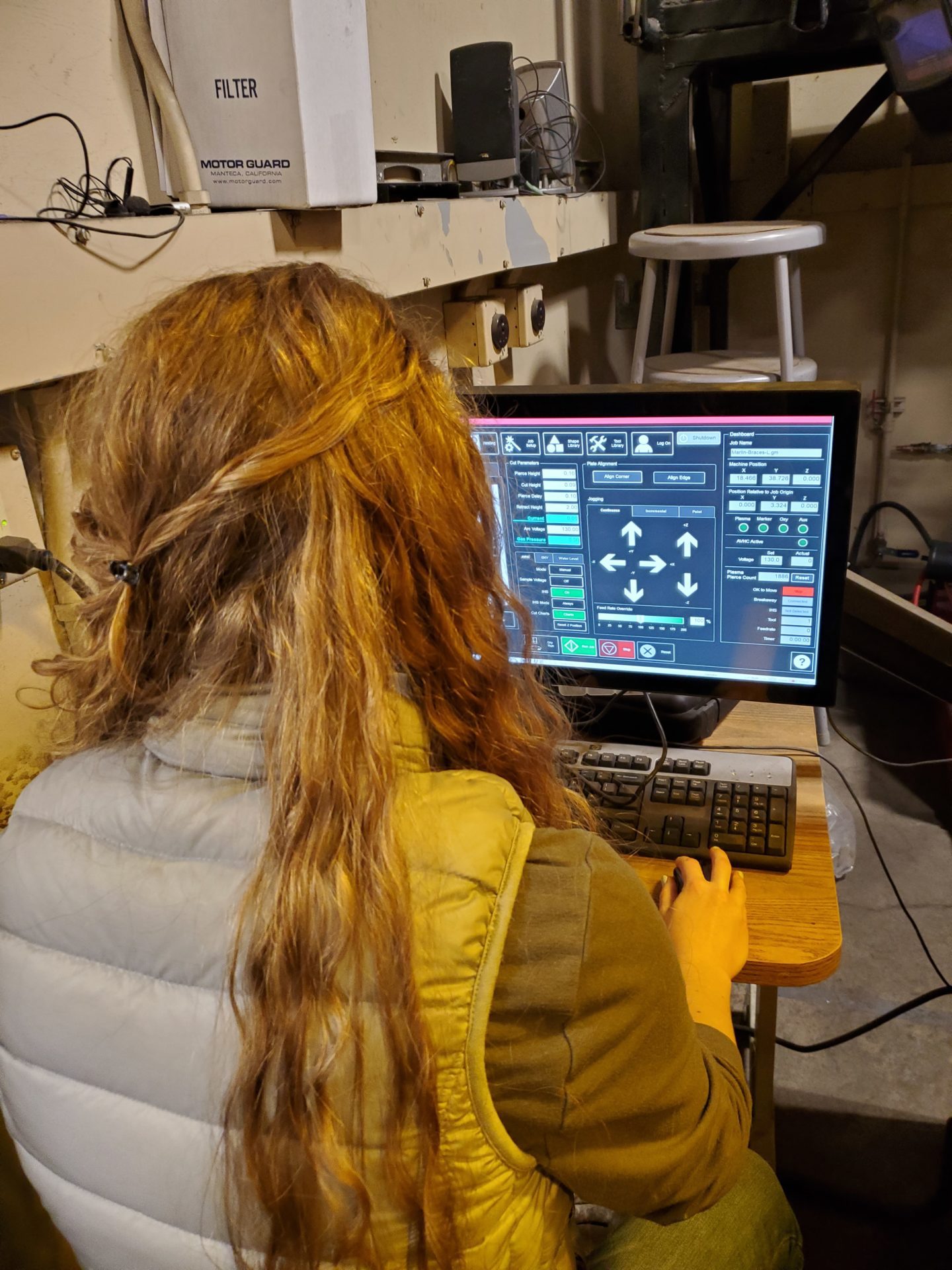 The week-long Summer of CS event is led by SCOE and CSforCA, a coalition of organizations that aim to boost CS education throughout the state. The Small School Districts' Association partnered with SCOE to integrate the professional development for CS4NorCal participants. With Strong Workforce support, Summer of CS began in 2019 and has continued virtually since, uniting teachers statewide with training opportunities, curriculum resources, and a CS Hub offering student summer camps and hackathons.
"I get really excited," says York about the annual event. "The best part is they are invigorating and remind me there are so many things that I can incorporate."
York also teaches the Intro to Computer Science and AP Computer Science Principles classes, both enriched due to support from CS4NorCal. This year, the district added courses in Computer Discoveries and Data Science to diversify CS offerings.
"We've built from the AP CSP course and really developed this pathway," says Warren.
Teachers from multiple disciplines throughout the region are taking the CS4NorCal training and running with it. In the Plumas Unified School District, one art teacher includes CS by combining graphic design and coding. Meanwhile, agricultural teacher Maigen Matteucci at Surprise Valley High School is mixing in ag-tech.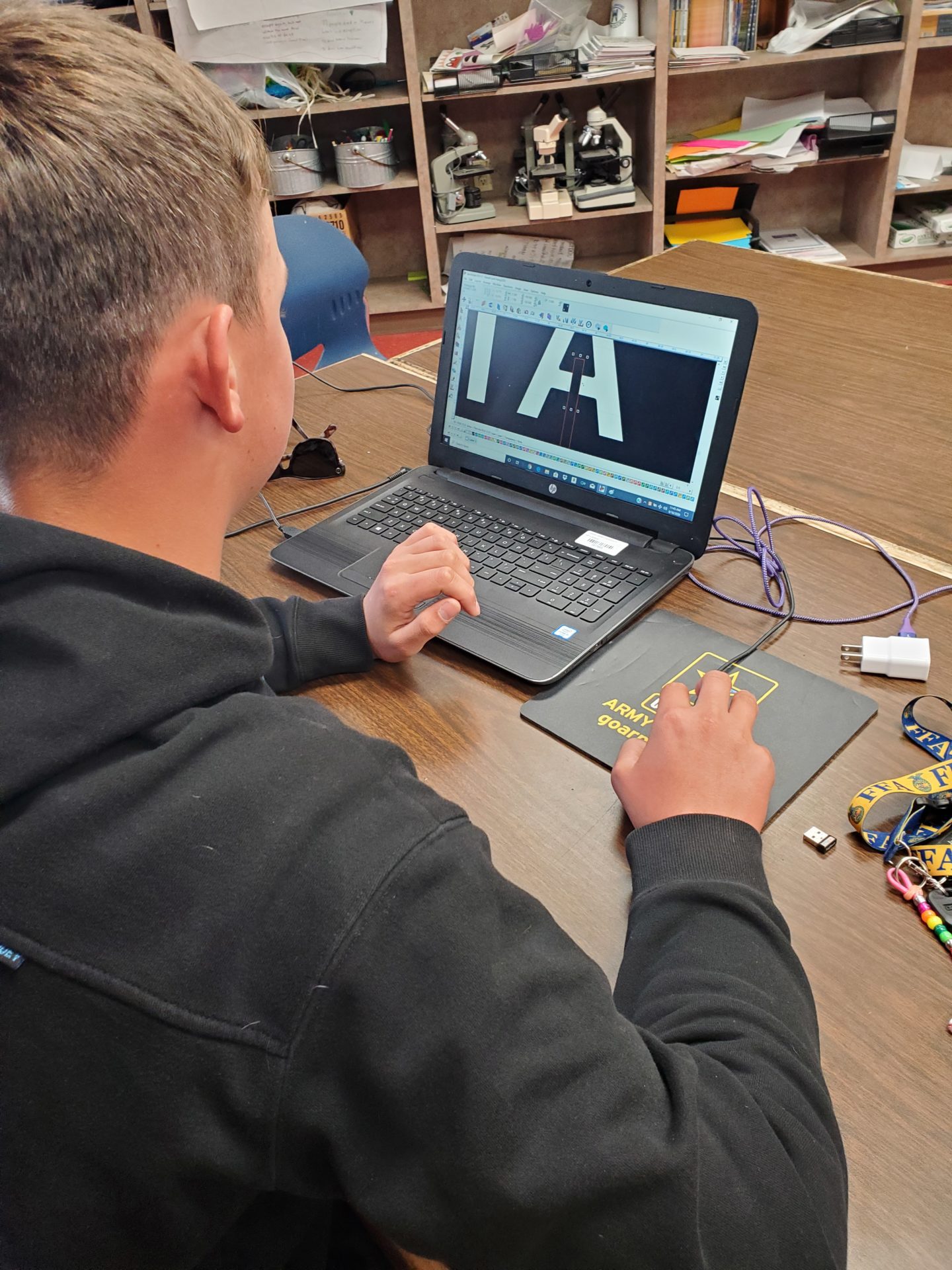 "Just like everything else in the world, agriculture has modernized using lots of computer science technology," explains Matteucci. She says CS is increasingly essential, from creating tractor parts with 3D printers to smart irrigation systems.
Students in her classes learn CAD and laser engraving, and this year, they will program 3D printers. She says the Summer of CS events "have added to classes, helping students be more aware of how this technology can and will be used in the ag industry."
Schools will continue to harness the power of the five-year CS4NorCal project to access high-demand pathways in computer science. All the while, UC Davis will help monitor and evaluate the project, with an eye toward scaling the model to other counties in California. As Amalong says, "Regional collaboration is proving to be a major strength."
Next year's cohort has already swelled to 100 instructors and is expanding to include elementary school teachers in an attempt to put down strong roots for regional K12 pathways.
Currently, learners of all ages are already gearing up for the "Hour of Code" global coding event this December. Students from small schools throughout the region will join more than 100 million young learners from 180-plus countries for the weeklong learning festivities — just another sign that CS knows no boundaries for 21st-century skills.
"For a small County like us to be able to offer the Computer Science pathway aligned with our math department provides great options for kids," beams Warren. "I don't ever want a student to feel that they're limited because we're from a small school."
Sources:
COMPUTER SCIENCE IN CALIFORNIA'S SCHOOLS: An Analysis of Access, Enrollment, and Equity, Kapor Center and CSforCA, https://www.kaporcenter.org/wp-content/uploads/2019/06/Computer-Science-in-California-Schools.pdf
Moving Forward: Closing the Computer Science Learning Gap, GALLUP and Code with Google
https://services.google.com/fh/files/misc/closing-computer-science-learning-gaps-rural-and-small-town-school-districts.pdf
Blurbs and useful stats, Hour of Code, https://hourofcode.com/us/promote/stats
Not enough subs: California schools face severe teacher shortage, Cal Matters, https://calmatters.org/education/k-12-education/2021/09/california-teacher-schools/