North Far North Collaboration Takes Aim at Advanced Manufacturing Skills Gap
News Center – June 2020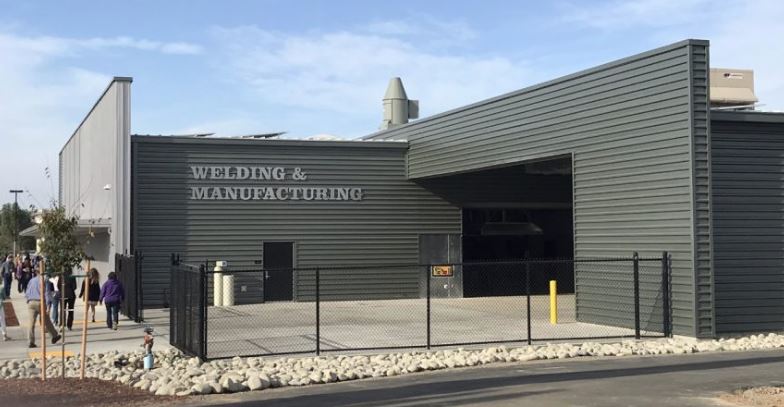 American manufacturers contribute more than $2.4 trillion to the United States economy. Yet, over the next decade, there will be a shortage of 2 million skilled workers to fill industry demand, according to The National Institute of Standards and Technology.
That discrepancy is why in Northern California, from the Oregon border down to the Sacramento Valley, community colleges are partnering with high schools and industry leaders to forge economic vitality in this critical sector.
Even amid a global health crisis, Advanced Manufacturing remains essential, according to Far North Advanced Manufacturing Regional Director John Schmidt. From companies like Southern Aluminum Finishing in Redding, which "hasn't missed a beat" in supplying companies like Tesla, to the myriad CNC shops dotting the area, "There have been little to no layoffs in the region of any sizable manufacturer."
The sector's secret to remaining robust, according to Schmidt, is collaboration. And nowhere has that synergy been more apparent than in the wake of COVID-19.
"Our teachers had to go to virtual classrooms overnight," says Jeff Briggs, Regional Director for Advanced Manufacturing in the North. "That was never in the furthest reaches of their minds that they would have to teach a hands-on class virtually."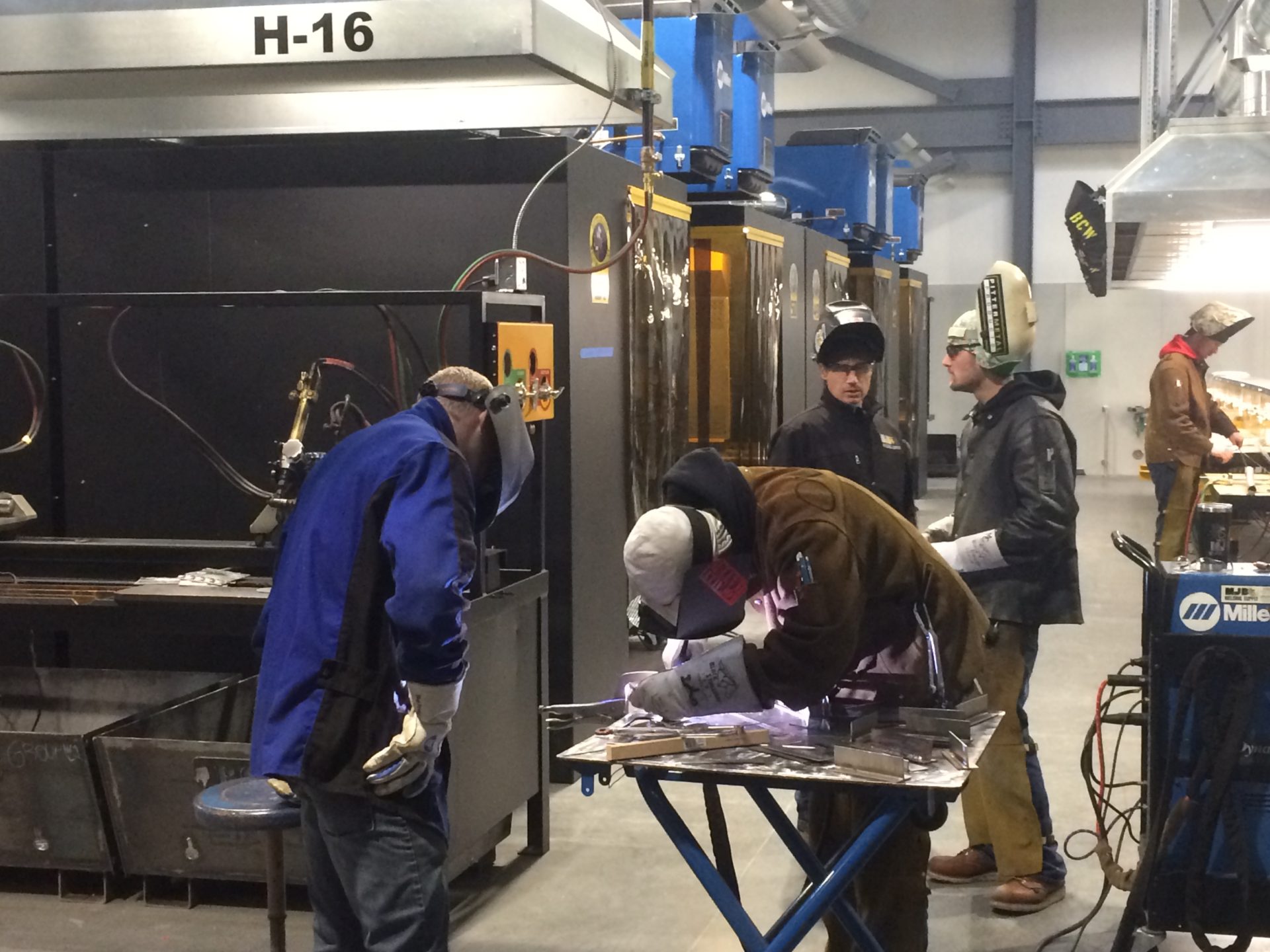 To address the pressing need, Schmidt and Briggs worked together to launch "Shop Talks," weekly virtual forums that united educators across the region and spread to the entire state. A crucial platform to innovate and share resources, the summits have garnered overwhelmingly positive feedback from teachers, some of whom say they could not have jumped to virtual instruction without it.
"There was a lot of mindshare up and down the state with people who normally wouldn't have talked to each other," says Schmidt.
The innovation continued at College of the Redwoods, where the North Far North worked with non-profit educator Tooling U-SME to coordinate online training to finish the semester. Now, regional directors throughout the state are collaborating to secure a discounted price to provide this vital resource to California's K-16 faculty.
Meanwhile, the regional directors have collaborated to expand the potential of Fusion 360, a cutting-edge generative design program by Autodesk that is increasingly in-demand for its hyper-efficient and cost-effective manufacturing. Through virtual "Train the Trainer" events over the summer, instructors will gain the skills they need to teach the manufacturers of tomorrow.
"We've got to get this into the hands of our next generation of designers," says Steve Dicus, an educational consultant who believes Fusion 360 will "take over the marketplace." Autodesk is allowing colleges to use the software for free and is even providing an industry instructor for the sessions. Expected to be well-attended by high school and college faculty in the region and beyond, the sessions will eventually be rolled out to the rest of the state.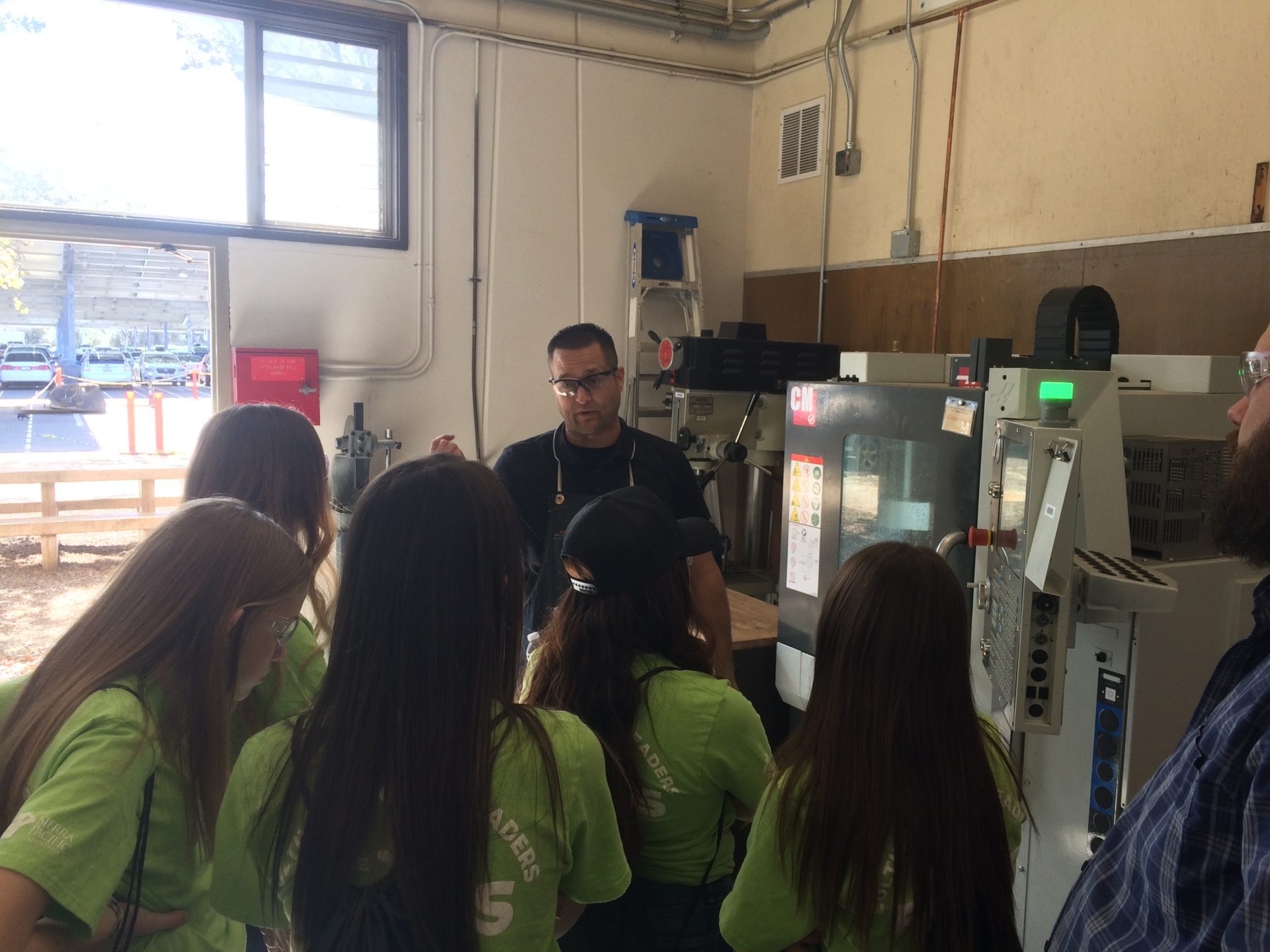 "Our students will be ready for the next iteration of the design process," says Dicus. "This is another really great skill to have in their toolbelts."
Free "Train the Trainer" events are also providing great benefit in the Far North. In conjunction with the Shasta Grow Manufacturing Initiative (GMI), Redding-area high school instructors have been trained on CNC equipment by Shasta College Industrial Technology Instructor Rick Osbrink.
"Rick … has such a wealth of information," says grateful Shasta High School Robotics Instructor Brian Grigsby. "He knows that his program is only as strong as the kids coming from our program. So, if he can train us to really know what we're doing, then we're all the better for it."
The training utilized Shasta High School's new industry-standard CNC mills, purchased with Strong Workforce support. In particular, the instruction will boost Shasta High's Robotics Program, from which alums have gone on to become everything from mechanical engineers to nuclear sub inspectors.
More "Train the Trainer" events are in the works. Future hosts are expected to include the Butte GMI and Butte College, representing a region where manufacturing outpaces every other sector, including government and construction. Thus, industry partners are thrilled with the innovative program.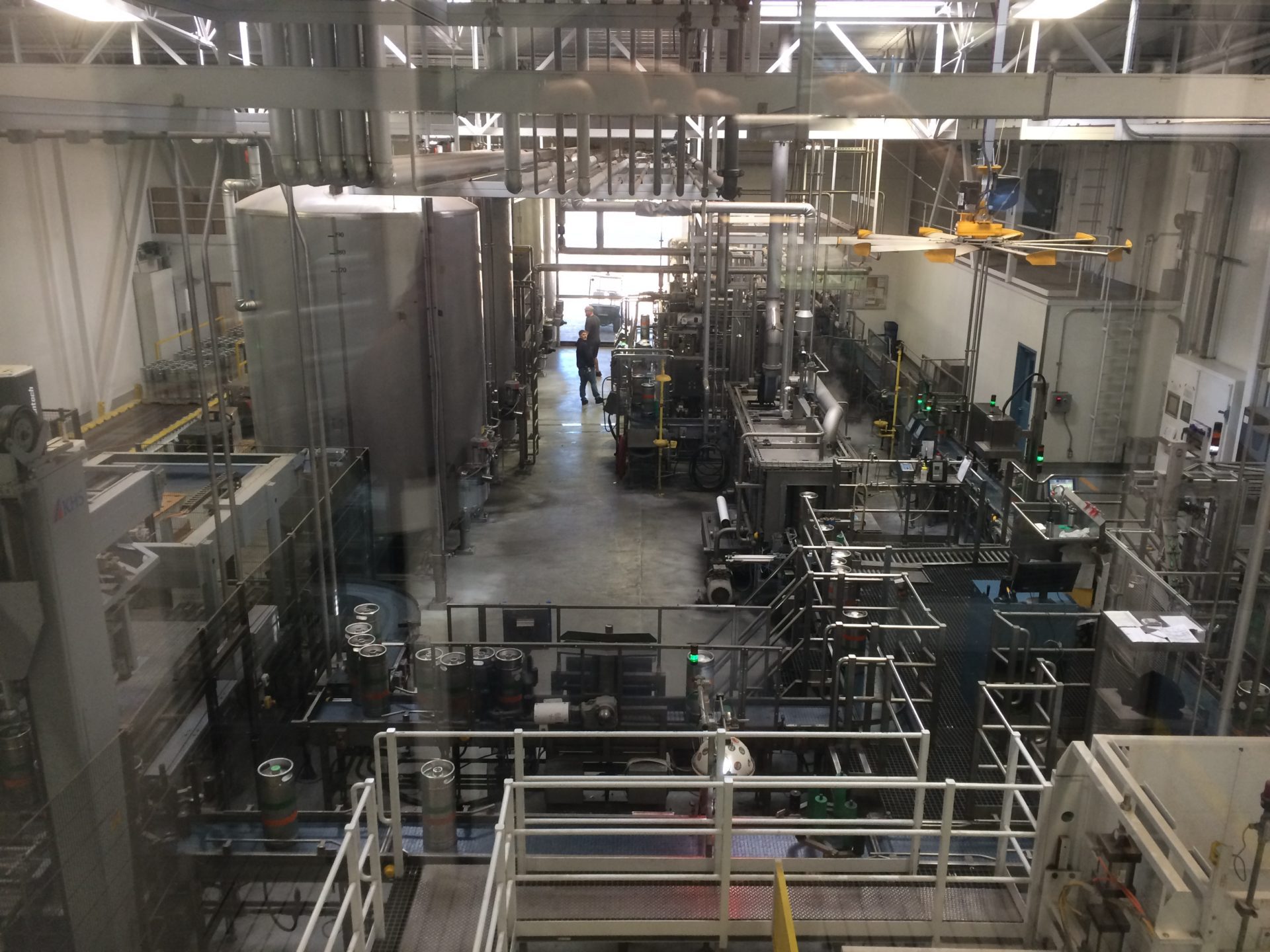 "Rather than teach one person how to do it … we need to teach the instructors who can teach hundreds of people," says Bill Gaines, Founder, Executive Engineer, and Chairman at Transfer Flow Inc., and a founding member of the Butte GMI.
According to Gaines, a large percentage of the Transfer Flow workforce comes from regional community colleges, rendering such programs essential in keeping his company on the cutting edge.
"If we do not stay up with the technologies, we are literally out of business," says Gaines. "We can work together to make education better and prepare the students for good-paying jobs."
Similarly, the collaboration between Shasta College and Shasta High School's Robotics Program is designed to build a direct pathway to the College's Rockwell Automation-certified awards in Programmable Logic Controllers (PLC).
"There's a wide demand for these skill sets, and we need to start these students off a little younger," says Osbrink.
Credentials like the PLC certification are highly coveted by local industry and allow students to continue their education close to home. For Osbrink, "There's a huge benefit investing in the high schools so that students can advance their education that much more and be ready for employment when they're done."
Just across town, opportunities abound at Shasta College's brand-new Advanced Manufacturing facility, built with support from the Measure H Bond. Strong Workforce funding has also helped purchase much-needed advanced manufacturing machines, offering students increased access and allowing future "Train the Trainer" events to expand.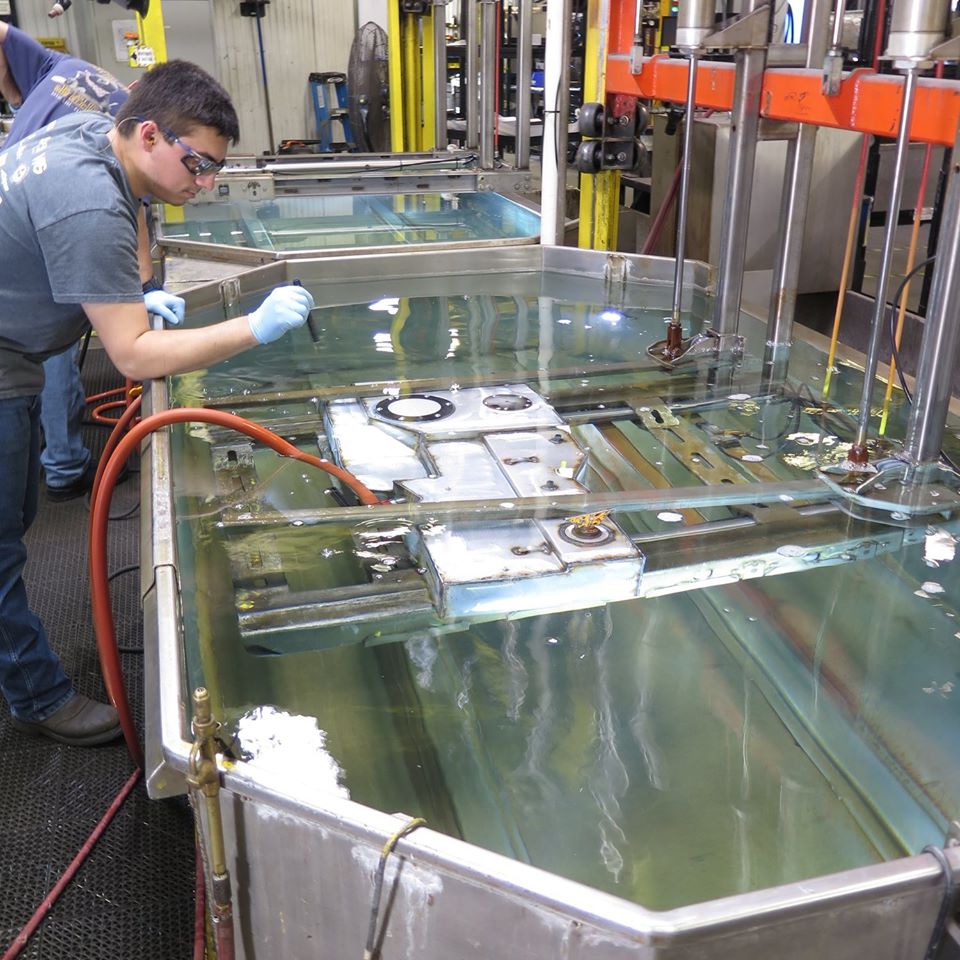 CNC instruction has proven particularly crucial to the future of the sector. CNC machine shops are thriving in the northern region, with many businesses depending on the high-tech equipment. For example, CNC machines manufacture fundamental components for companies like TechnipFMC, which makes underwater exploratory vehicles for the oil and gas industry, and Parallax Inc., which produces educational kits. Business is booming, but the equipment requires skilled operators, currently in high demand but short supply.
"The industry has been really struggling to fill those [CNC] positions for many, many years," says Tim Schaefer, Advanced Manufacturing Training Administrator for the Sacramento Valley Manufacturing Initiative (SVMI).
It's a familiar problem: Qualified CNC machinists get snapped up immediately by industry, leaving thousands of unfilled positions in places like the Bay Area.
Compounding the issue is a shortage of qualified teachers, desperately needed to train more workers. That's why the SVMI is working closely with the region's community colleges to fill the gap with a new state-approved incumbent apprenticeship program.
Starting in early March, the program has been teaching seasoned industry machinists to teach critical areas of manufacturing. The first cohort of five instructors will receive multiple industry-standard credentials. They will also help train the next batch of incumbent workers to become teachers, growing the number of CNC instructors exponentially.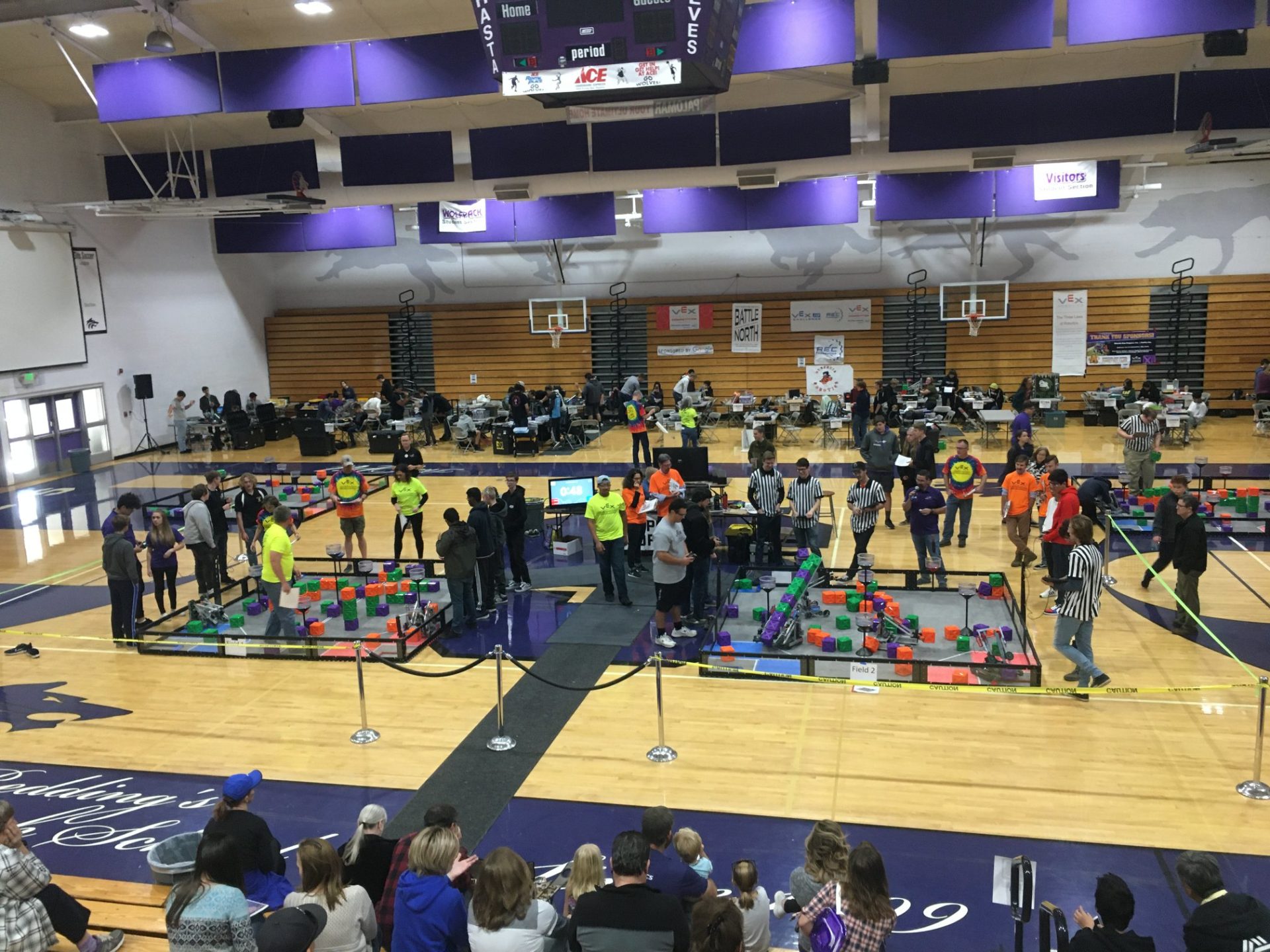 Once there are enough teachers, additional pre-apprenticeship, apprenticeship, and journey-level programs will be launched. According to Schaefer, the SVMI has already had tremendous success in doing two pre-apprenticeship cohorts in collaboration with Sierra College. "We had employers lined up to hire everyone in the class," the director recalls.
The SVMI is set to co-sponsor the region's SME Manufacturing Expo in October, in conjunction with accounting firm MAN CPAs, the North Far North Community Colleges, and Siemens Mobility, Inc. – one of the region's largest employers. The event is expected to raise the profile on North Central Valley manufacturing.
"Sacramento has lived in the shadow of the Silicon Valley for far too long," says Schaefer. "This expo is an opportunity to show educators and manufacturers the whole scope of what we do and what we can achieve."
Educators and students will mix with industry leaders to gain insights and network. The Expo is free to attend and will showcase more than 100 industry trade booths, while offering 13 breakout sessions on pressing sector issues. Attendance is expected to hit 1,500, and the hope is that these new converts will fuel further collaboration in keeping the Advanced Manufacturing industry nimble.
Whether it's the more urban Sacramento Valley, or rural Shasta and Butte counties, that kind of synergy has the potential to set a bold foundation for Northern manufacturing.
"We've seen in COVID that to be self-sustaining, we've got to have the Advanced Manufacturing skill set here," says Schmidt.
"I have seen what's happened when you've lost the manufacturing sector," adds Gaines. "Bring that manufacturing back here, and it will make the United States strong."