Sector #9 article: Retail, Hospitality & Tourism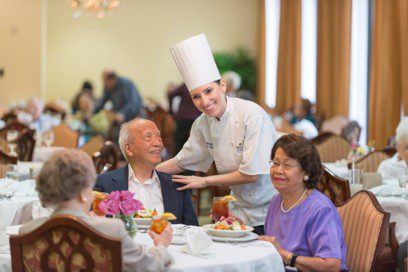 As the broader workforce scrambled to balance health and safety with economic fitness in the wake of COVID-19, two particular industries had a bigger problem.
For employees in the healthcare and retail, hospitality and tourism sectors, where safety and solvency are one and the same, it was less a balancing act than an all-out sprint across the tightrope.
"That first week of COVID, it was nuts," says Julie Holt, NFNRC Regional Director for Employment Engagement in the Health sector. "The atmosphere at healthcare facilities was extremely intense. [They] were so inundated and stressed."
Meanwhile, Holt's counterpart in the Retail, Hospitality and Tourism sector was busy brainstorming. From his experience leading adult education initiatives in the tourism industry, Josh Sweigert was already part of a burgeoning "hotels building healthcare" movement. With the health crisis commanding unprecedented urgency, that momentum would prove vital.
"We needed to find a way to support displaced workers," says Sweigert, who was connected to Holt by NFNRC Director Blaine Smith to address mass unemployment in the Greater Sacramento region. "We've got money. Let's use it to support people."
By mid-April, the Regional Directors were already pounding the virtual pavement, reaching out to employers, experts, and industry groups to build a network of employment pathways for displaced workers. Through weekly meetings with the disparate industry, education and government partners, Sweigert and Holt established a nerve center for transitional employment in the embattled sector.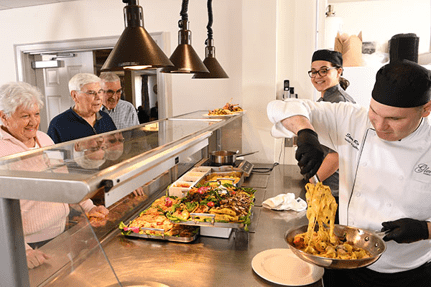 "The impact in my sector became real apparent," says Sweigert. "With the closures and various responses, leisure activities and culinary were looking at a 60-to-70-percent [drop]."
Particularly glaring were vacancies in essential culinary, custodial and customer service positions. With senior living and skilled nursing facilities encountering unprecedented demand, the partners would have to work fast not only to identify the healthcare-adjacent jobs most in-demand, but to make sure the proper educational pipelines were in place.
"We figured out early that the skill sets of hotel and restaurant workers translated easily into [positions] in skilled nursing and assisted living," says Holt. "Hospitality and healthcare is a natural fit."
Though hardly made in heaven, the match between the critical skills of RHT workers and the shorthanded senior living industry proved opportune. From cooks and caregivers, to maintenance workers and drivers, the Greater Sacramento region was teeming with opportunity for laid-off employees… it was simply a matter of knowing where to look.
Sweigert and Holt began by approaching the industry associations most central to the H2H effort. On the healthcare side, this meant getting the California Assisted Living Association and California Association of Health Facilities involved. For retail, hospitality and tourism, the California Hotel & Lodging Association would be the key confederate.
"We wanted to work with the industry associations instead of one-off employers," says Sweigert. "It's a big project because each of the sectors are so varied."
The strategy proved effective, with the employer groups in an ideal position to identify and address gaps in service. For the assisted living industry, in particular, the idea of cross-training with hospitality programs represented an extension – and evolution — of what was already being done.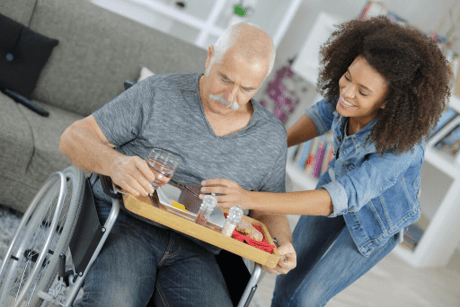 "Hospitality has always been an integral component of senior living," says Jan Trifiro, Vice President of Workforce & Professional Development for the California Assisted Living Association. "As the population of older adults continues to grow, we expect the senior living field to grow along with it, and we will continue to look to the hospitality industry to bring that sense of personalized service and care."
Thanks to those connections, and persistent advocacy from the Office of Sacramento Mayor Darrell Steinberg, the H2H initiative found itself with dozens of willing partners in the senior living and skilled nursing industries. Meanwhile, on the training side, seven Sacramento-area community colleges joined employment development organizations like the Sacramento Employment and Training Agency to build a sustainable blueprint for industry cross-training.
"Efforts like H2H do not exist without great teams and solid collaborative efforts," says Andrew Kehoe, Civic Engagement Liaison for the Sacramento Mayor's Office. "Everyone involved recognized that employees in the hospitality sector were among the hardest hit by impacts of coronavirus mitigation and that we needed to act quickly."
They'd come to the right place. For critical skillsets surrounding senior care, food preparation and service, housekeeping and maintenance, front desk service, and transportation, the embattled RHT industry represented a goldmine. And while many sector employees already possessed translatable career skills, programs like American River College's Dietary Manager/Dietary Service Supervisor certificate were available to fill the gap.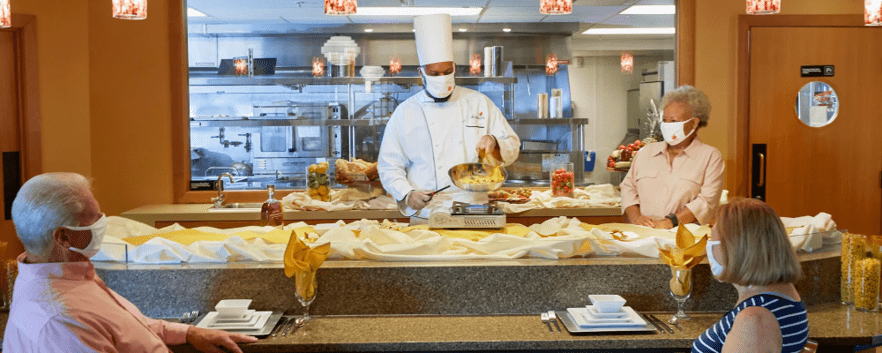 "The most rewarding thing…is we are providing resources for individuals and facilities to expand their education," says Holt.
While the Hospitality to Healthcare initiative continues to evolve, the Regional Directors have managed to reach important milestones in a short but dizzying five months. Among the project's first successes was the launch of an H2H website, which established a hub not only for workers and employers to connect, but for industry prospects to find new pathways in education and training.
Created and hosted by Sacramento Employment Training Agency (SETA), the site connects displaced employees directly to employment websites for participating providers like Oakmont Senior Living, Sacramento Post-Acute, Covenant Care and Eskaton. For those lacking required skills or certifications, the site includes a comprehensive landing page packed with information about higher education pathways, including advice for affording college. According to Sweigert, it's just further testament to the state's commitment – even in crisis times — to supporting groundbreaking workforce development efforts.
"I'd say a lot of the strength revolves around regional roles," says the RHT sector director. "[They've] put in support roles that have funding, knowledge and connections to adapt nimbly."
For Holt, it's fitting that the health crisis has brought the healthcare and hospitality industries together. According to the health sector director, it's a collaboration that's long overdue.
"On the assisted living side, [it's about] trying to change the message, and increase awareness of senior care," says Holt. "It's also about recreation and socialization – actual living."