How CTE Instructor Andrew Bias 'Sparks' Next-Generation Manufacturers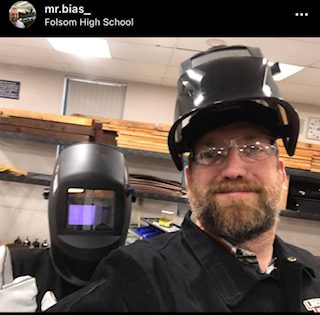 Imagine building a barbecue on a plasma cutter to fire up some applied gastronomic geometry… or exploring chemistry by welding a birdhouse and bonding molecules with a blowtorch.
It's not the sci-fi stuff of a cyborg high school, but real-world skills in the Advanced Product Innovation, Design and Manufacturing program at Folsom Cordova Unified School District, where instructor Andrew Bias spends his days creating with young learners.
"It's amazing and fun," says the tech-savvy teacher. "I can't imagine doing anything else."
Bias walked a long road before finally finding his dream job in career technical education. In fact, he never imagined that he would someday share his passion for woodshop, welding and machining with high schoolers. After serving in the United States Marine Corps, he worked as an HVAC mechanic for 10 years until he literally got burned out.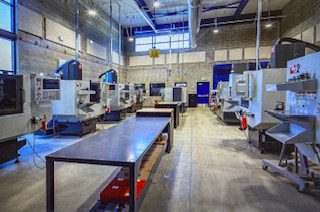 "I got tired of the working conditions," he recalls. "You're on a hot roof in 110 degrees or in a 140-degree attic, and you're working 70-80 hour weeks during the summer."
Bias was thinking about making the leap to a career in law enforcement when a close friend interjected, "You know, I picture you as more of a teacher."
Exchanging overtime in broiling temperatures for a cool summer vacation seemed like the perfect pivot. Bias returned to college to earn his teaching credential, thinking he would instruct the social sciences, when serendipity struck.
"I was in my class as a student teacher," recalls Bias. "My principal walks in and says, 'Hey, I hear you have an industrial tech credential… I want you to start this program.'" Bias jumped at the chance to share his love of shop: "I kind of fell into it," he says. "And I'm so glad I did."
Now in his fourth year as a CTE teacher, Bias says nothing could be more exciting or satisfying. And though it was never his dream, he now considers teaching his destiny.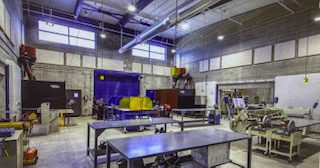 "I get along great with kids," he confides with a chuckle. "My wife basically calls me a middle schooler."
His wife's punchlines don't stray far from the truth. Since being reborn as a teacher, he has realized how much of himself he sees in his learners.
"I wasn't the best student," admits Bias, who says it was PE and shop classes that boosted his GPA just enough to stay eligible for sports. As the son of a CNC machinist, and a kinesthetic learner himself, he says he truly understands his students.
"I have a lot of kids who struggle with English and math, but they come in here and just knock it out of the park. It's not that they're not smart — it's a different kind of smart," affirms Bias. Most of his students aren't interested in the traditional college track, and he says, "I relate to them because that was me."
It's not a bad place to be, says the instructor, who has seen countless CTE success stories happen right out of high school.
"I have kids that have graduated, took the skills from my program, and started out at 21 to 25 bucks an hour." Whereas many high school teachers have to wait years to see their students succeed, Bias knows that CTE skills pay off right away. In one case, a student managed to command $29 per hour right out of high school, working with the same plasma table the school has in its shop.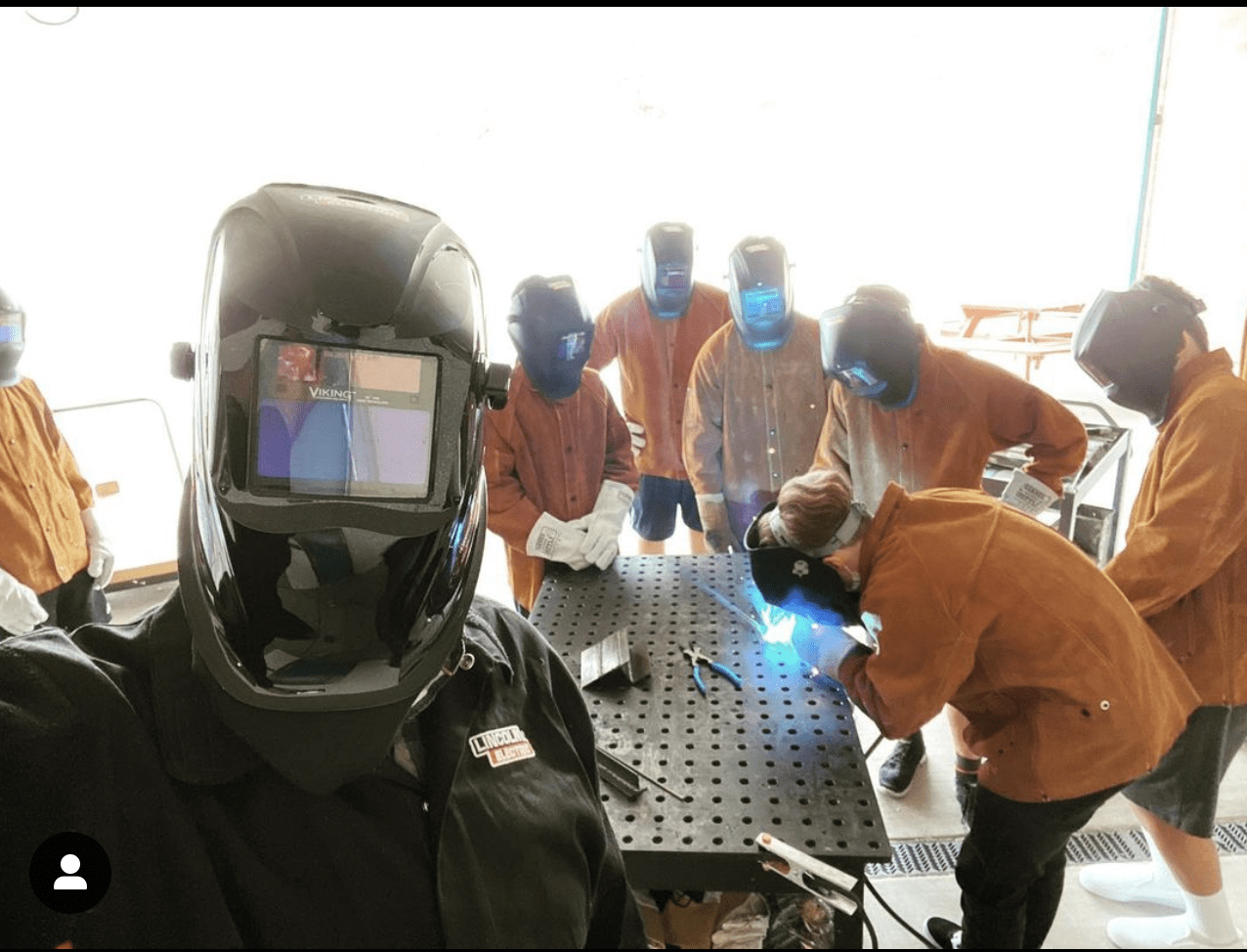 "Seeing these kids leave and take the skills you've taught them to go out into the field — it's astonishing, especially with the workforce shortage," beams Bias.
Students aren't the only ones raving about Bias' classes. Take industry partner Scott Frederick, Quality Assurance Manager at Siemens Mobility: "I've been very happy with what was going on at the Folsom Cordova School District, in particular, with what Andrew's doing."
Due to increased contracts, the company needs more welders than ever and has started hiring students straight from the high school to train up.
"For a period of time, we were actually sending our weld manager to other states to look for welders," admits Frederick. But as a resident whose two children graduated from Folsom High School, he has a professional and personal interest in building a robust regional pipeline right in his community. That's why, he says, Bias' program is pivotal.
"At the very heart of every CTE program is a dedicated instructor who has real-life industry experience and the desire to share that with young adults," says the manager. "He's one of those unique folks that has not only the technical knowledge to train but also has a great relationship with his kids and a passion for what he does.
"I think it's just great what he's doing."
Siemens Mobility is one of the region's biggest employers of welders, and it's a unique opportunity for high schoolers to garner work experience quickly. According to Camielle Freitas, the newest welder at Siemens Mobility and one of Bias' former students, it's a dream job come true.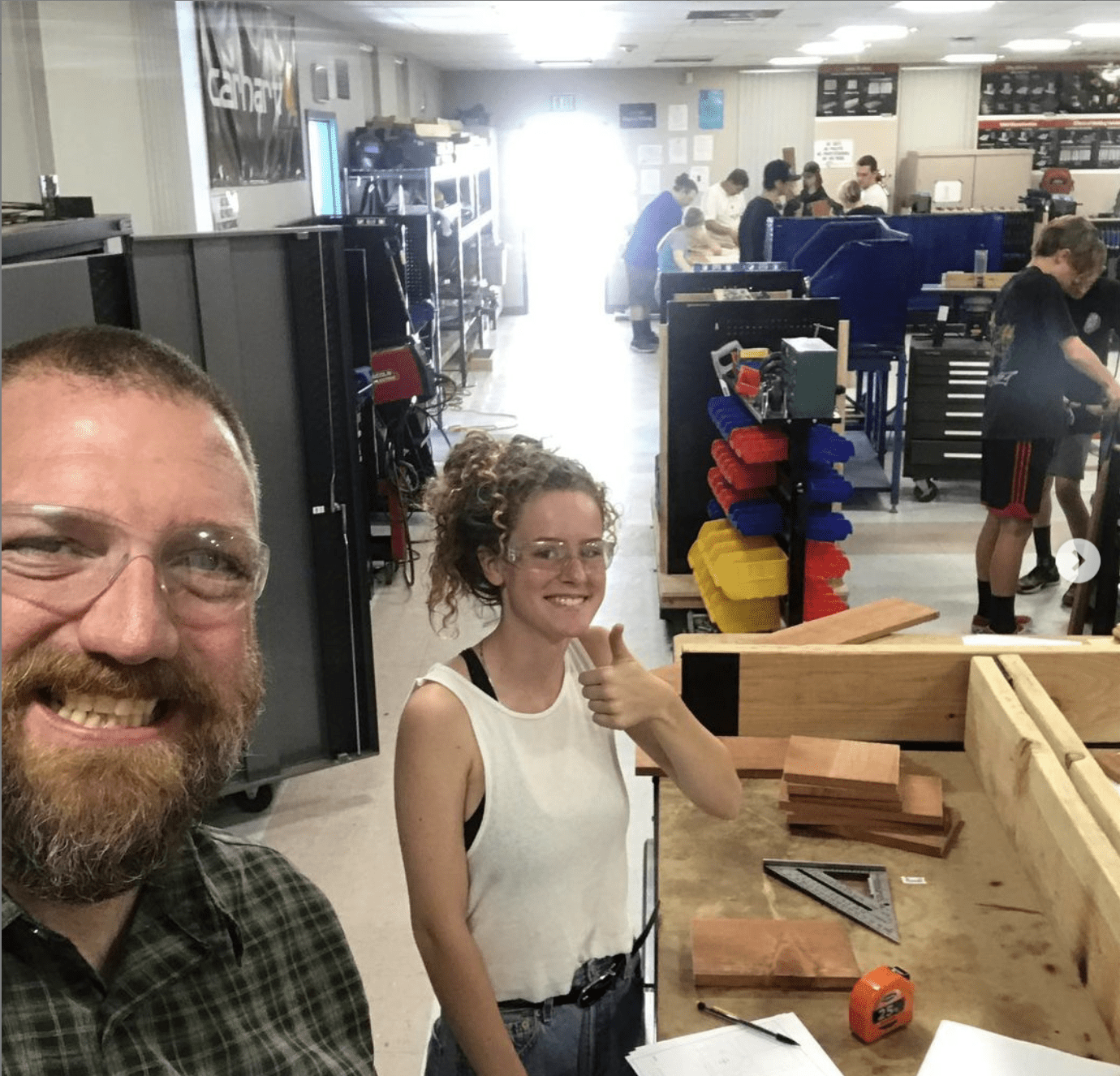 "Andrew kept things fun, professional and safe," recalls the grateful grad. "He was incredibly supportive… I didn't know the first thing about welding until Andrew pushed me to try it."
Encouraged to explore the trade, Freitas sparked a new career path. She landed a year-long welding apprenticeship through the Harbor Freight Fellows Initiative, and afterward, Bias connected her to Siemens. Now working while pursuing her bachelor's at Sacramento State, Freitas beams, "I have a well-paying welding job at a great company at such a young age."
She says it's all thanks to her instructor, who exposed her to opportunities she would have never known existed otherwise.
"I can't stress enough how grateful I am for Andrew's class," says the newly forged welder. "His class changed the trajectory of my life."
For his part, Bias couldn't be prouder.
"I taught her how to weld, and then she took it and ran," he says. "It's pretty cool seeing them go out and be successful with the skills you've taught them."
From parents to college faculty and elected officials, Bias says class visitors all have the same reaction: "'I wish we had something like this when I was in high school' — that's a sentence we hear all the time."
Between the wood, metal, and machine shops, all featuring industry-standard equipment, it's no wonder why so many community members wish they could take a time machine into Bias' two-year program. Students build everything from CO2 miniature racing cars to welded rocket stoves. They also get experience with machining on mills and lathes and even get a taste of AutoCAD. Meanwhile, second-year students learn to program the robotic welder and work with CNC machines.
It's a kinesthetic learner's paradise, with access to resources usually available only at the college level. And with much of the equipment identical to technology in the field, grads leave high school "ready to go to work."
"It's a blast," says Bias, whose classes regularly fill up. "The first year, I want to ignite that spark. And in the second year, I let them focus on their passion."
From turning a baseball bat on the wood lathe to building a fold-up grill on the plasma table, kids who might not have performed well in traditional courses find lucrative career paths and excel.
"The hardest part about the program is finding the teacher," says Bias, who hopes other industry professionals will heed the call to become much-needed K12 CTE instructors. "If you're passionate about this subject area, and you want to teach it, just go with it.
"For me, it's totally worth it."