ARC's Funeral Services Student Elvira Ochoa
NFNRC – May 2020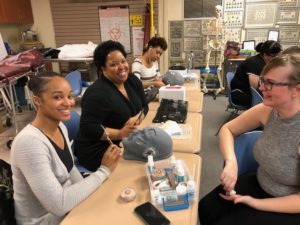 Elvira Ochoa always had the drive to help others, but when she tried nursing, it just wasn't a good fit. Enter her "lightbulb moment" – when a friend introduced her to mortuary science, and she finally found the perfect way to make a difference.
"I knew it was going to be a lot of hard work," says the American River College grad. "But I also knew that in the end, all of it was going to pay off because I was going to be in a job that was for me."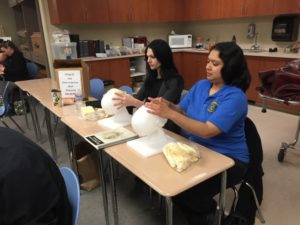 Ochoa refers to her career not as work, but as her passion – a place where she's always sure to give everything "110 percent." She started working as a funeral attendant, meanwhile making steady progress on her prerequisites and general ed requirements. Then, in 2017, she made the jump to the Funeral Service Education program, where she found a supportive environment to help her help others.
Because all ARC instructors come from the industry, they understood exactly what Ochoa needed to know and what she was going through. In particular, she says Program Chair Valarie Rose helped calm her exam nerves and self-doubt toward the end of the program.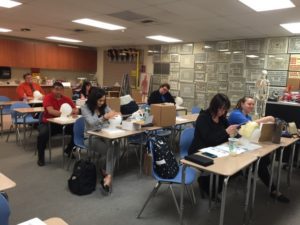 "She was like a little beacon of light that was like, 'You can do this!'" recalls Ochoa. "That was really nice to have her as that support."
Ochoa says that when she graduated, she felt prepared for the workforce, thanks to the College's practical training. In particular, she mentions her restorative art class, in which she built a wax head from scratch to demonstrate her understanding of facial anatomy. A counseling class with Professor Nathan Skelton, in which students performed mock arrangements, was another particularly unique source of hands-on experience.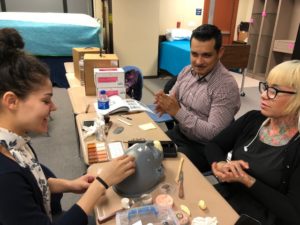 "We had to conduct ourselves as professional funeral directors who were taking care of a family in a time of need," recalls Ochoa. From watching other students perform demos, to receiving critiques and breaking down the grieving process, she learned how to act in different situations.
"It was very good to get the hands-on experience."
Now, Ochoa works as a funeral arranger in Citrus Heights, and she is waiting until the COVID crisis passes to take her license test and become a funeral director. She credits the program for guiding her to a compassionate career, in which she's always learning something new.
"The biggest takeaway from the program that I apply to my job is that we were taught from day one to always be professional," says the successful alumna. As an arranger, she matches her professionalism with compassion, taking her time working with families, and trying to make the process as easy as possible for them.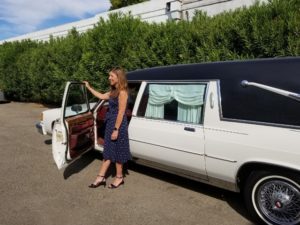 For Ochoa, it is an honor to be a part of something so intimate, and it's the kind of care she learned at American River College.
"It's not how to sell a casket," explains Ochoa. "It's how that family feels when they've walked away, knowing that they've told you everything they need, and they can trust you.
"That's what matters. And that's what drives me."