Spotting Owls and Spreading Wings
NFNRC – November 2019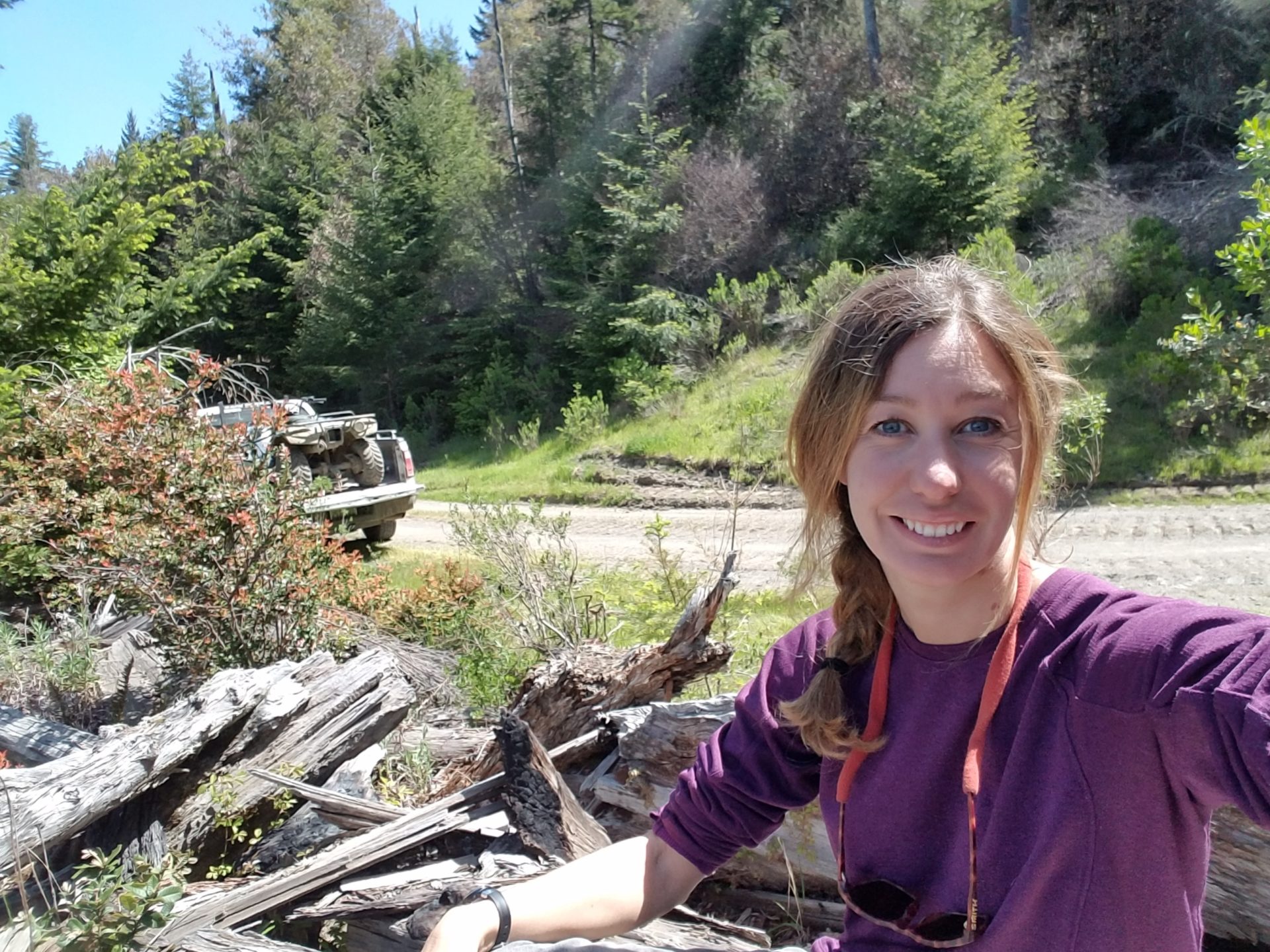 When Nicole Bogle saw her first spotted owl, she knew that quitting her waitressing job to enroll in Feather River College's Environmental Studies program had been the right choice.
"My first week at the Forest Service, I got sent out on my own at night," Bogle remembers. Her job was to survey animals like the beautiful Northern Spotted Owl, which are protected under the Endangered Species Act. And it's thanks to FRC that she had access to this pivotal experience.
"I got the internship through Feather River College with the Forest Service," says Bogle. "That pretty much dialed it in that summer that I really wanted to do wildlife."
That first internship opened the door to other fieldwork opportunities while she was a student at FRC, and later, at Humboldt State. Now, she works full time for a timber company, doing a mix of forestry and wildlife technician work, and she thanks her community college for giving her a firm foundation.
"In my classes in FRC, we went out basically timber cruising on campus," said Bogle. "When I came to this job, I knew how to use a prism, a Cruiser's Crutch, and how to calculate basal area."
Her training gave her the cutting edge she needed to succeed in her dream job, and when it comes to hands-on experience, Bogle considers her FRC education to be one-of-a-kind.
"You can take all these fishery classes and Sierra Nevada natural history," says Bogle, who moved to Quincy at the age of 27 to take FRC's Environmental Studies classes and follow her passion for fieldwork. "It was the only school at the community college level that had that sort of program really."
As a first-generation student, Bogle says the support she found in the Environmental Studies Department was essential in helping her figure out her career path.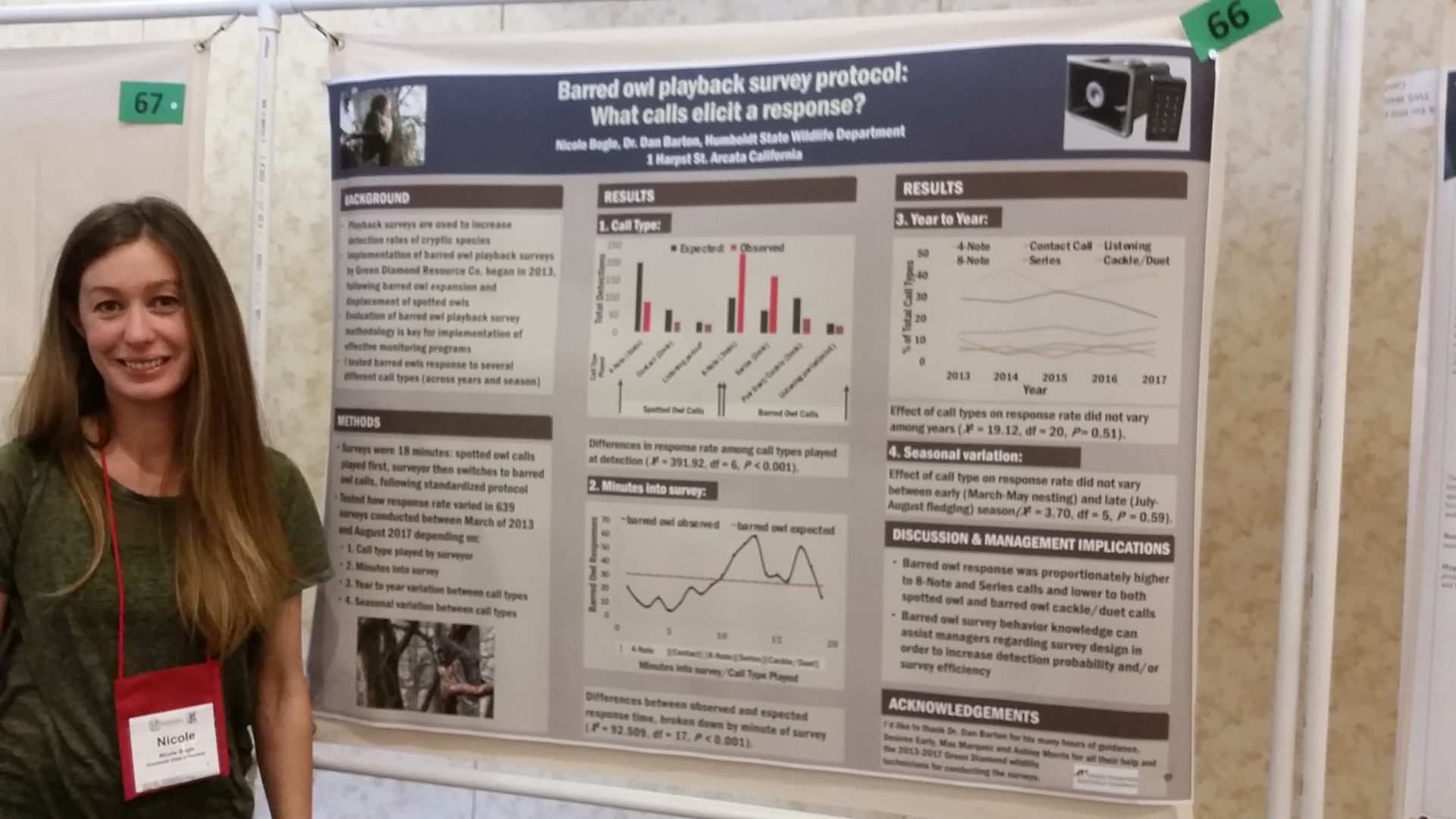 "[Professor] Darla [DeRuiter] and a few others would ask me: 'well, are you going to keep going? What are you going to do after this?' I didn't know," she recalls.
Bogle says she is grateful to FRC faculty like DeRuiter for answering all of her questions and helping point the way to career success. It was this access to support, in combination with Feather River College's intimate and intimidating setting, that allowed her to spread her wings.
"I think if I had gone to a big school where nobody knew I existed or knew my name, I probably would have faded out," she says.
Instead, Bogle was launched on the path to success, and by the time she transferred, she realized she was ahead of the curve.
"When I transferred to HSU, we were going out and doing the same things in senior-level classes that I was doing at FRC," says Bogle. "I'm kind of like, okay, I already did this four years ago, guys!"
Bogle didn't have any financial support from her family, so the low cost of community college made it possible for her to return to school and follow her calling. "It was just me, so price was a really big thing," she recalls.
FRC proved to be an affordable path, especially after one of Bogle's professors helped her find a job at a local food co-op where she worked. "She was my manager and my professor," Bogle says.
Fast-forward to the present, where rain or shine, Bogle is out working in the field and loving her job. Recently, her timber company hosted a rally in which high school students came to learn more about potential careers.
"I told them: if you want to do this… go to Feather River College!"