Theatre Arts @ Folsom Lake College
News Center – June 2020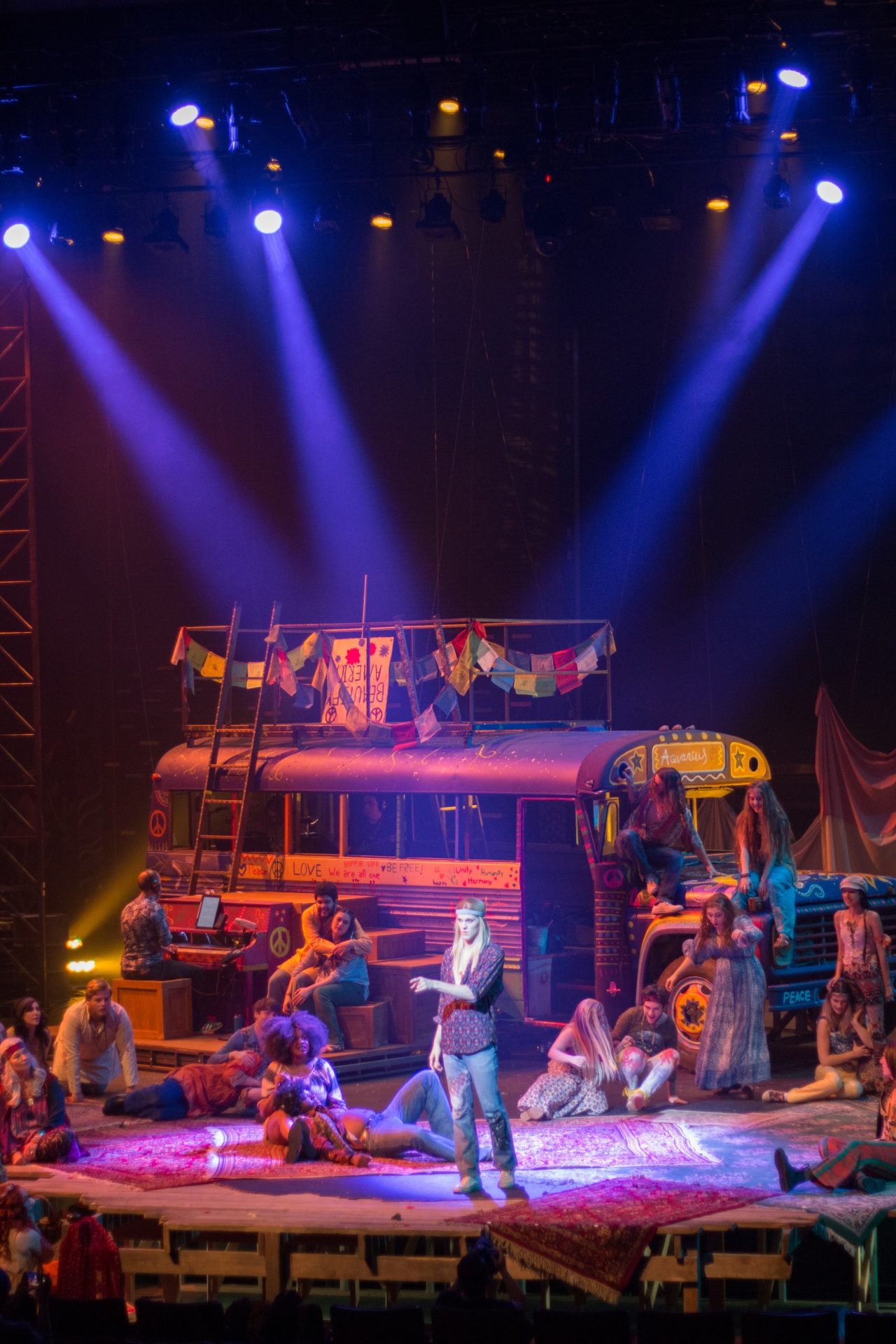 There's something magical about the theater experience. From the physics-defying acrobatics of Cirque du Soleil to the breathtaking immersion of The Wizarding World of Harry Potter, there's a bewitching quality that just seems to mesmerize and enchant us.
But what most mere muggles don't realize is that much of that sorcery is conjured behind the scenes. Crafted over months of effort, by a dedicated group of creative Merlins known as theatre techs. Without them… the show doesn't go on.
Take Chris Kramer, Assistant Technical Manager at Universal Studios Hollywood and Folsom Lake College alum. He's the magician backstage, orchestrating electrical effects and building installations for attractions like Harry Potter. It's a fast-paced, ever-changing career that's always fun and fulfilling, according to Kramer. And to hear the self-proclaimed "Ravenclaw" tell it, Folsom Lake College was basically his Hogwarts.
"The skills you learn don't just apply to theater," he says. "You can take it to themed entertainment — you can take it almost anywhere."
Kramer's passion for theater tech was sparked in a lighting internship at the Sacramento Theater Company when he was 15. Soon after, he decided to pursue stagecraft in college, with the reputed Theatre Arts program at nearby Folsom Lake College being a natural choice. His first impression set a tone, as Kramer says he was wowed by "how extensive their program seemed to be compared to others throughout not only the District but even four-year colleges."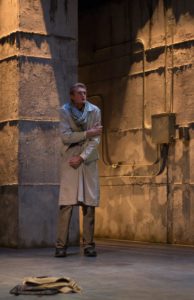 His favorite classes were the "shop" classes, where he learned traditional carpentry and scenery-painting alongside high-tech skills like board programming, stage lighting, rigging and projections. Looking back, he says that perhaps the most important skill he gained was the finesse to connect and collaborate with other departments.
"Working together properly is a big aspect not only of what you need to have in the industry," says Kramer. "[It's] something Folsom Lake College definitely focuses on."
His time at FLC afforded him plenty of real-world opportunities to put that teamwork into action. He was among the first students to intern at the College's Harris Center for the Arts, working on everything from nationally touring Broadway shows to big concerts in the Center's multiple performance spaces.
Each year, the Center hosts upwards of 450 events, attracting more than 150,000 patrons and providing a host of hands-on opportunities for Theatre Arts students. Opening in 2011, the $50 million building was supported by the State Educational Facilities General Obligation Bond, Local Measure A Bond, other District resources, and Folsom Lake College Foundation donations. For the past decade, the facility has not only enriched the community but has also given students like Kramer the ultimate career boost.
"Funny enough, a lot of the skills that I used at Harris Center directly related to the type of work I do at Universal Studios," reflects Kramer, who cites forward-thinking and communication as the most critical skills gleaned from his internship. "That experience really gave me the mindset and the bandwidth to be able to handle situations like that."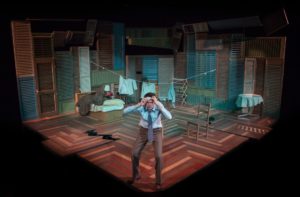 Even after earning his A.A.T. in Technical Theater and transferring to California State University-Long Beach, Kramer kept in touch with his professors at Folsom Lake. Those connections would pay dividends when Ian Wallace, an experienced structural designer with industry ties to Universal Studios, made a phone call to connect his star stagecrafter to the world-famous theme park.
"Ian put my toe in the door at Universal," says the grateful grad.
Kramer started on the show crew, managing special effects for programs like Waterworld and Wizarding World. Over his nearly five-year career, he's worked his way up to production and now supervises scenic installation for projects like the Halloween Horror Nights mazes.
"I get to see a variety of different types of projects and utilize all the skills I've learned … to successfully put up the show," says the Assistant Technical Manager, who one day hopes to manage permanent installations and park rides. "You get to reach so many people with what you do all the time that it's just endlessly rewarding."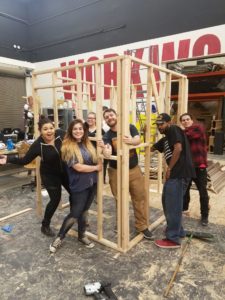 Looking back, Kramer believes that the versatile skills he learned at FLC put him ahead of the average student when he transferred to university. Not only that, he says, they also gave him a competitive advantage in the industry:
"Knowing the technology that goes into it, knowing the infrastructure … and how it works and flows is incredibly important to the job that I'm in today."
For Wallace's part, he is delighted at the opportunity to connect students like Kramer to the department's robust network. It's rewarding, he says, "when one of our students is able to truly take advantage of that connection, run with it, and start building an exciting career."
According to the instructor, FLC alums like Kramer take their Technical Theater awards everywhere from Los Angeles to New York, working as stagehands, riggers, audio engineers, scenic artists, electricians and stage managers. Then, there are grads who stay close to home, working for local roadhouses, performance venues… and even their alma mater.
The latter describes FLC Shop Foreman and Technical Theater alum Cameron Hoyt's path. His original plan had been to study indoor structural engineering. But when he stumbled on an FLC stage tech class when searching for an elective, the scene shifted.
"Immediately, it was like, 'oh! This is what I want to do'," remembers Hoyt. He credits his move in large part to professor Wallace, whose scenic creations "opened my eyes to what you could do with a great design."
Just as he graduated with the Theatre Arts: Technical Certificate, he was hired by the College, and Hoyt has been "making a scene" ever since.
"My job is 50 percent at a computer, designing, and 50 percent actually physically out there with my hands," explains Hoyt.
He also helps teach, imparting his knowledge of technical theater and occasionally demonstrating the "theater tech workout": how to safely carry a 50-pound light up a ladder with one hand.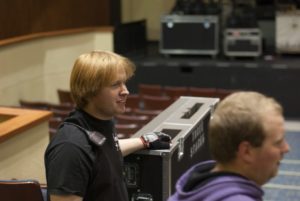 Thanks to Strong Workforce Program funding, FLC students have access to industry-standard equipment for programing boards and crafting scenery. Among the SWP-funded tools that Hoyt demonstrates for students is a new CNC router, featuring a four-by-eight-foot bed for cutting intricate designs. Using the latest in industry technology, students master the in-demand skills of CNC operation and programming, coveted by scene shops throughout the country.
Hoyt also encourages students to take advantage of the paid internships available at the Harris Center. He recalls being mentored on productions like Rent and Blue Man Group by professional electricians, sound technicians and carpenters.
"Being able to talk to people who have been working on the show for the last two years and then learning from them…" begins Hoyt. "There's no better way to learn a technical skill than just getting your hands dirty."
For Hoyt, it's an honor to work with Wallace, his former professor, as a colleague. In fact, the tight-knit theater community at FLC was the part he always enjoyed most.
"When we're opening up a show, I'm there every single day from 9:30 a.m. to 11 o'clock at night." During the long days, he says, "you get to know each other really well."
Looking back, Hoyt never would have thought he would be where he is today – coming full-circle to support the department that gave him so much.
"I think finding FLC, where I'm able to do what I love in both the construction and design fields and then also teach a little bit is the perfect mixture for me."