ARC Advanced Transportation Training Gears Up to Meet Accelerating Demand
News Center – December 2020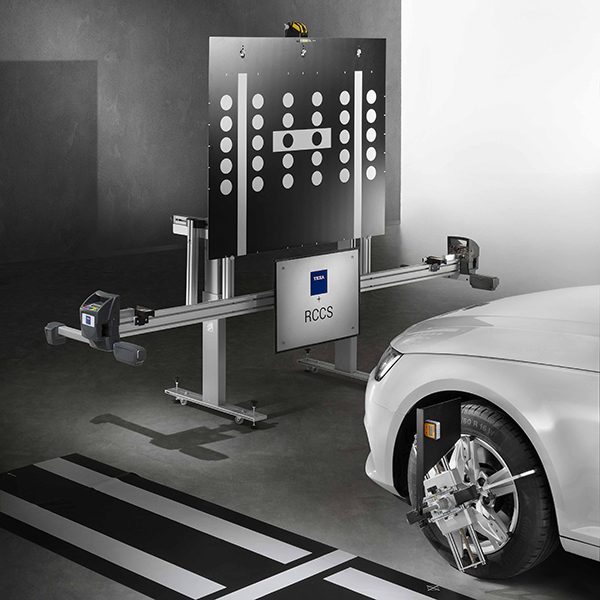 It might be hard to remember a time before three-point seatbelts, but since they made the scene in 1959, it's estimated that more than a million lives have been saved.
Fast-forward to today's newest safety measures, upheld with advanced electronics like computerized controls, radars and sensory cameras, and soon, it will be hard to imagine driving without these crash-curtailing innovations.
"Things are changing daily within the industry when it comes to technology," says Galen Hartman, automotive instructor at American River College and a former auto shop owner for 26 years. From Advanced Driving Assistance Systems (ADAS) like lane departure controls to collision monitors, he says active safety tech is here to stay:
"All of these things are cutting-edge, and there's a definite need for our students and the industry to have them."
The driving demand has helped the school secure its first Employment Training Panel (ETP) contract, resulting from Assembly Bill 118 for alternative fuels and vehicle technologies programs. ARC will be training a minimum of 57 incumbent workers in ADAS, hybrid, and electric vehicle tech by the end of 2020.
Industry partners like auto repair giant Caliber Collision are thrilled to have ARC upskilling their workforce.
"As technology and the vehicle become more comprehensive and complex, every little bit that students are equipped … it's a massive leg up," says Caliber's Talent Acquisition Coordinator Thomas Walker. He oversees 170 shops from San Diego to Sacramento and Reno, and for him, the College is vital to the company's talent pipeline:
"It's not easy to find the right people. And that's where the relationship with Galen and ARC really steps in and helps both of us," says Walker, who expects the training to help boost operations as technology and regulations evolve. "Caliber does a wonderful job of supporting I-CAR and other training, but sometimes, we can't do it all."
ARC is the only community college in the region to receive an ETP contract and is stepping in to fill the gap, boost partners and supercharge student resumes. Workers will receive industry-recognized ADAS certification, giving them the in-demand skills to drive advanced transportation into the future.
"In 2000, it was only about one percent of cars that had any kind of advanced driving capabilities," says Hartman. "But today, 60 percent of cars on the road have this kind of technology. And by 2028, it's going to be more like 80 percent."
According to AAA, automatic emergency braking is currently the most prevalent ADAS tech, helping drivers steer clear of accidents. And in 2016, the National Highway Traffic Safety Administration and the Insurance Institute for Highway Safety stipulated that 99 percent of all new autos must include emergency braking as a standard feature by 2022.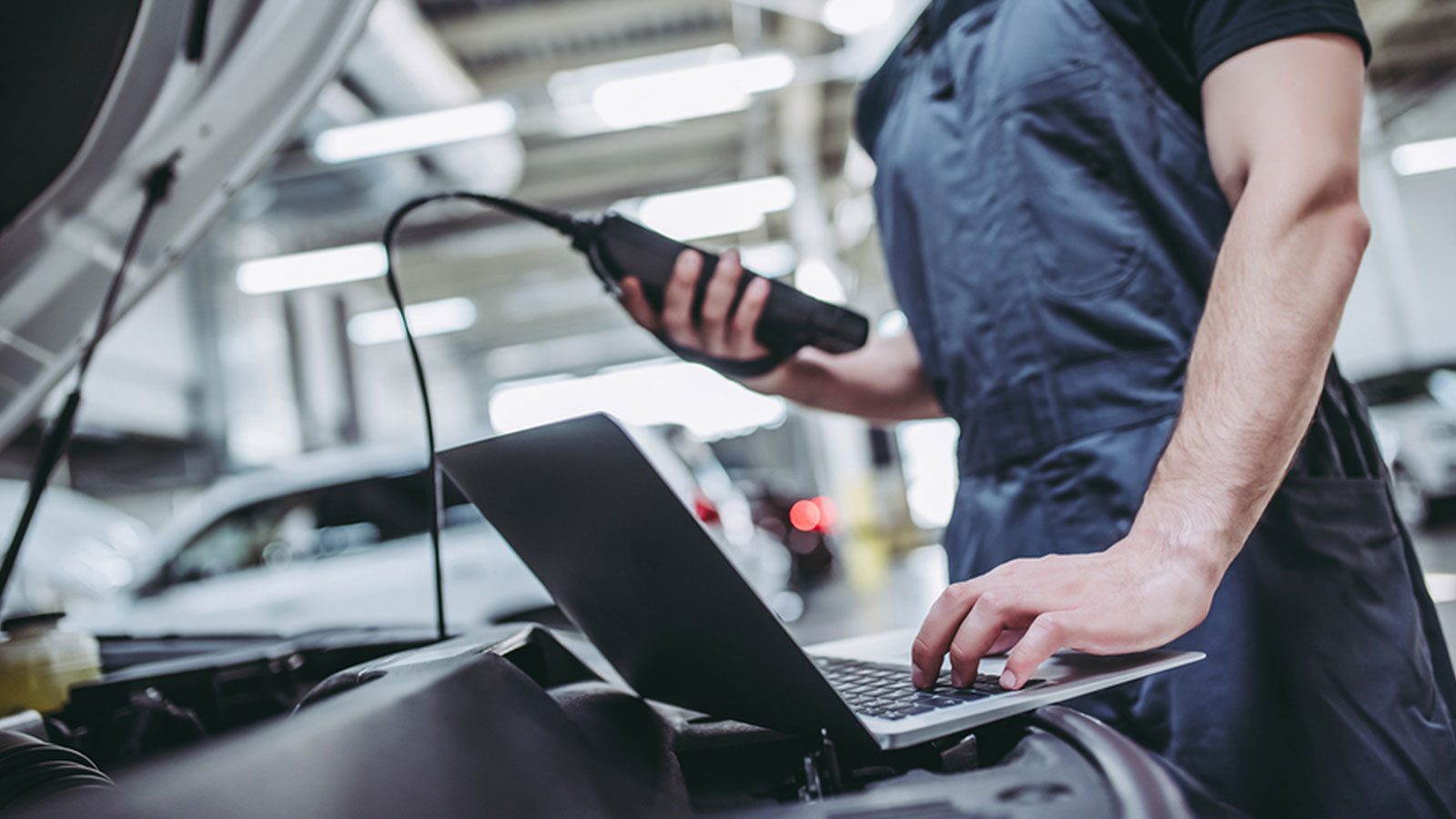 "The importance of ADAS is really critical," says Josef Preciado, interim director of workforce development at the College. Plus, "We are sensitive to the interests of Gavin Newsom to reduce greenhouse gas emission statewide."
In addition to pioneering national safety standards, California's legislation is also transforming transportation regulations. From upgrading government fleets to converting regional transit systems to electric, ADAS will become an essential part of the state's plans. By 2022, increasing advanced monitoring systems, hybrid, and electric tech will create a significant demand for qualified mechanics.
"What we're trying to do is to get ahead of the curve," says Preciado. "We see what's coming down the road in terms of vehicle technology."
The shortage of skilled technicians is already taking a toll on industry, according to Hartman. Currently, most ADAS calibrations have to be maintained and repaired by manufacturers or dealerships.
"The problem is that they're overloaded," explains the instructor. If vehicles can be calibrated in a shop environment instead of as a subcontracted repair, the "cycle time," or efficiency, improves dramatically. From independent repair shops to dealerships, ADAS certified techs can save businesses time and money while making vehicles safer for consumers.
When it comes to collision repair on newer cars, mechanics must know how to recalibrate the latest ADAS equipment correctly. Thus, for Walker, the partnership with the College is kismet: "ARC is easily the biggest community college that has any type of collision program, and we're easily the largest collision company."
Recently, the nearby Universal Technical Institute closed its collision department, making the ARC program even more critical to the future of regional collision repair.
"My relationship with Galen and ARC is going to grow exponentially," Walker projects.
American River College offers the training virtually, in one-hour modules, using the I-CAR (Inter-Industry Conference on Auto Collision Repair) professional development platform. Instructors are developing live Zoom sessions, in which trainees can demonstrate and verify competencies in conjunction with employers.
"Our goal in providing these classes is to lead to various ADAS certifications, improving students' upward mobility within their existing employment or potentially to hang out their own shingle," says Preciado.
"As we train these people, they become more valuable," adds Hartman. "The training gives students an extra bump … skillsets equate to money in the pocket."
As a former employer for over 25 years, Hartman says he always prioritized job applicants with industry certifications under their belts. So, he knows that this training is precisely what industry craves. Plus, the ADAS skills are in-demand state and nationwide, making it a secure investment for any prospective pro. According to the instructor, "This is a job skill that will be with technicians for their whole lives."
At ARC, the training is just part of a broader vision for forward-thinking opportunities. The College provides robust options to shift transportation occupations into high gear, everything from short-term career programs to more robust high school pathways.
For Hartman, who also teaches at the local high school, nothing brings more joy than seeing one of his high school grads continue at the college level. And now, with the incumbent worker training program, he says the College is better able to serve both students and industry.
"We can train them as technicians, and then, with the ETP program, we can continually train them," shares the instructor on his passion for launching and then upskilling students in the field. Alums can start as journeymen, continue their education in the College as they move up the ladder and build a solid future.
And with industry partners like Caliber Collision, opportunity continues to knock. "Our teammates could do very well monetarily, well into six figures," with experience, says Walker. Plus, collision is practically COVID-proof: "We need new teammates… We are growing even in this pandemic."
Long-term goals for the ETP program include integrating the training's basic competencies into the broader curriculum, exposing these essential skills to the next generation of technicians. Soon, it will be hard to imagine a car without backup cameras and blind-spot warnings… or a shop without mechanics trained to repair these life-saving devices.
Necessity is the mother of invention, and at ARC, keeping workers abreast of the latest tech is securing paychecks and safer passengers.
"Innovations happen when there is a need," says Hartman, "and there is really a need for this."
Sources:
A Brief History of The High-Tech Safety Features in Your Car, https://www.automoblog.net/2019/04/20/brief-history-high-tech-safety-features/