K-12 Initiatives Broaden SiskiyouWorks 'Superhighway'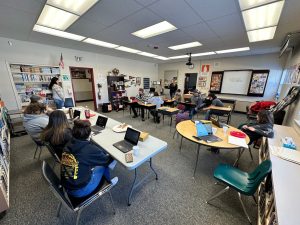 When SiskiyouWorks Director Marie Caldwell envisions a student's journey to career success, she sees an expansive highway — stretching for miles, lined with opportunities for students to merge into a successful career pathway. 
"The idea is to build a superhighway, where there's lots of on-ramps and off-ramps to certification employment," the passionate program director explains. 
This CTE "superhighway" is comprised of recent SiskiyouWorks initiatives Ready for Work and Preparing for Work. Both programs contain curriculum aimed at equipping high school and middle school students with the means to pursue future college and career pathways.
"It's a very structured career-planning strategy that starts at middle school," Caldwell says. "We piloted the middle school version [Preparing for Work] in two middle schools, and we've added a third … this year." 
Meanwhile, the high school version of the program, Ready for Work, is giving career-minded students a distinct advantage with valuable hands-on experience in a variety of potential paths. Currently, the team is working to further integrate influencers at every level via an innovative internship framework.
"We have career technical education advisors across in every high school, deploying that program and working side-by-side with the CTE teachers [and] the career pathway teachers to lift that up and move it forward," says Caldwell. 
It's a win-win proposition for students and industries in the Far North. Ready to Work students build on connections via regional internships, gaining essential experience in multiple industries, while the local workforce benefits from an improved classroom-to-career pipeline. The best part? Thanks to dynamic partnerships between SiskiyouWorks, the Siskiyou County Office of Education, and local school districts, Far North students are connecting directly with industry leaders and career opportunities in their own communities. 
"Students have the opportunity to learn and apply knowledge specific to the needs of our local businesses and industry," explains Allan Carver, Superintendent of Schools in Siskiyou County. "This collaboration continues to build our local workforce for the betterment of employers and aspiring students looking to enter the workforce." 
The momentum isn't stopping anytime soon. Recently, a K-16 Collaborative Grant expansion allowed for the funding of four-year college partnerships with Chico State, Cal Poly Humboldt, and UC Davis. SiskiyouWorks is also linked to Shasta College's SCAILE (Shasta College Attainment and Innovation Lab for Equity) program and holds strong ties with College of the Siskiyous. 
"The goal is we have that through-pipeline from elementary, to middle, to high school, to community college," says Caldwell. "Because we're very rural … we have to leverage our region to offer students the opportunity to certify in different pathways."
Following its sister program's initial success at the high school level, Preparing for Work launched its pilot program in 2021 thanks to three new rounds of Strong Workforce Program funding. Driven by SiskiyouWorks' mission to match students with CTE opportunities, the program plans to expand to nearly every middle school across Siskiyou County, even spreading into neighboring Modoc County. 
"Our goal is to start small," says the Director. "[To] use Strong Workforce funding to pilot, and then scale up using other sustainable funding." 
Both programs incorporate YouScience, aptitude-based testing software that gives students a personalized analysis of their abilities, steering prospects toward relevant career pathways. The test employs engaging methods like "brain games" to help identify these aptitudes. Caldwell notes that focusing on aptitudes, rather than interests, can be more beneficial to students in the long run. 
"This helps them align their career path to something they're going to be good at, that they have a natural aptitude for, and it opens doors to industry sectors they might not otherwise consider," says the SiskiyouWorks leader. 
The software was developed on the proven principle that shorter, clearer pathways render students "much more likely to build wealth, stay in that career path and industry sector, and have more social mobility."
"We're not asking students to choose their lifelong career path in middle school," Caldwell emphasizes. "We want them to experience multiple industry sectors, using their aptitudes as a guide."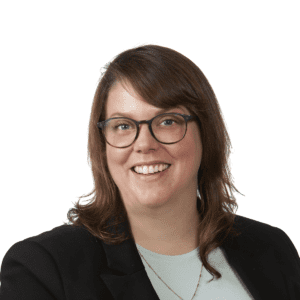 Erin Kangas, Assistant Director of Employer Partnerships at College of the Siskiyous, has seen the game-changing benefits of SiskiyouWorks pilot projects firsthand. Such opportunities will allow students not only to earn stackable certificates in high-demand fields like business, computer science, fire technology, nursing, education, but to get a literal foot in the door in higher education.
"As the ADEP for College of the Siskiyous, I have a very collaborative relationship with SiskiyouWorks," says Kangas. "Our goals in generating opportunities for work-based learning and employment for Siskiyou County students are very closely aligned."
Prior to Ready for Work and Preparing for Work, many schools across Siskiyou County lacked dedicated staff to assist students in locating career or internship opportunities. Now, county leaders meet monthly with SiskiyouWorks via the Strong Workforce Consortium to ensure that CTE advisors are deployed at each high school and backed by a strong system of career education planning curriculum. 
"We also have a monthly community practice meeting for all of our counselors, " adds Caldwell. "We take a systemic and structural approach." 
These meetings aim to incorporate expertise from every level, from academic counselors to CTE advisors and program counselors for Gear Up and Upward Bound. For Caldwell, this team planning approach ensures that student success is always at the forefront. 
"Our goal is to really widen that lane," reflects the Director, expanding on the "superhighway" metaphor. "Laying [that] superhighway … and then connecting that highway to our industry partners who have a need."
As the framework continues to develop and spread to new Siskiyou County schools, Caldwell is beginning to see the pieces of the overall goal fall into place. 
"The first positive outcome is getting everyone working within a system. And then I think we'll see as that expands out … a consistent increase in improvement in our workforce," says the Director. 
"Every student engages in a career technical education pathway … If you're a student who identifies that you want to be a college professor, that's an education pathway."
Learn more about SiskiyouWorks and their K-12 initiatives on their website www.siskiyouworks.org.
March 2023