Regional Collaborations Building the Workforce, Feeding the Future
News Center – July 2020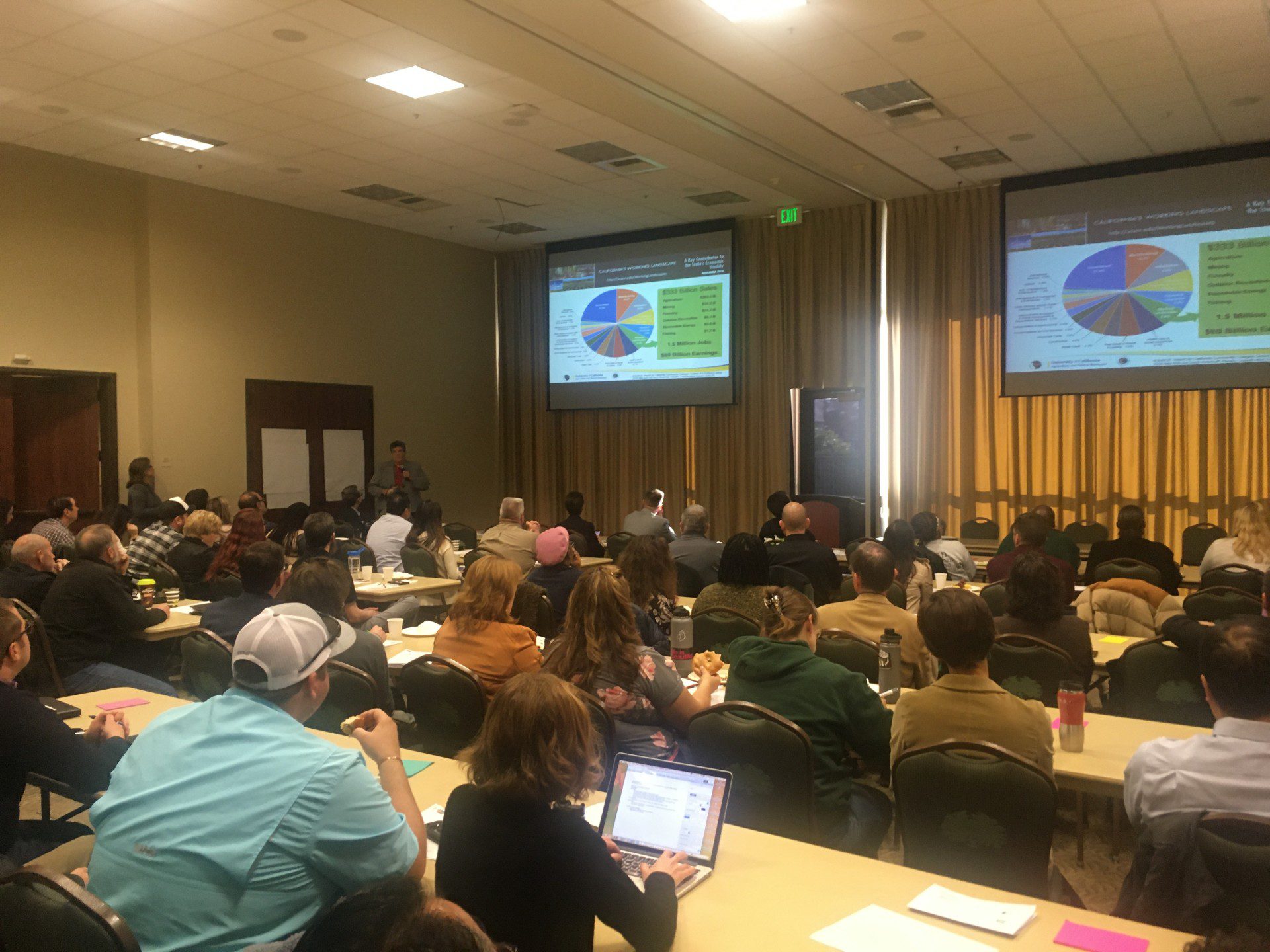 There's a supply-and-demand problem cropping up.
With the worldwide population expected to boom by 2 billion over the next 20 years, the agriculture sector will have to feed more people… with less water and arable land. And while this climate change-induced challenge is essentially global, it hits especially close-to-home for California, the country's premier agricultural producer and the sole source of crops like almonds, pistachios and walnuts.
"We ag-vocate for agriculture so that people know where their food comes from and appreciate the dedication and hard work that goes into it," says Carrie Peterson, Regional Director for Agriculture, Water, & Environmental Technology (AGWET) in the North Far North Region. "Most people don't realize the extent of what it takes to get food to your table."
Work may start with farmers and ranchers, but when it comes to Ag, it takes an ecosystem. From food and beverage manufacturing and packaging, to support industries like farm machinery, equipment and supplies, the Food and Ag cluster is a major economic driver in the greater Sacramento region. All told, local industry commands more than $7.2 billion of direct economic impact, according to the latest Ag-Tech Workforce Assessment by Valley Vision.
The sector employed more than 35,600 people in the six-county Sacramento area in 2018 and is projected to grow by 5,000 jobs annually. Yet with an aging workforce, compounded by rapid digitalization in the evolving industry, employers are having difficulty keeping pace. "It's just hard for industry to find employees that are qualified," says Peterson.
To ensure healthy sector growth, Peterson has been collaborating with businesses and regional higher ed in a series of innovative Regional Advisory Committee meetings. The biannual collaborations invite 80 to 100 industry and education leaders, from government employees to college administrators, to put their collective brainpower to work to solve some of Agriculture's toughest challenges.
Produced in partnership with Valley Vision, a nonprofit dedicated to improving the livability of the Sacramento region, the meetings have fostered rich connections and powerful synergy.
"The foundation of this work is collaboration because it takes all kinds of system partners to get people into pathways to foster career awareness and readiness," says Valley Vision Managing Director Trish Kelly.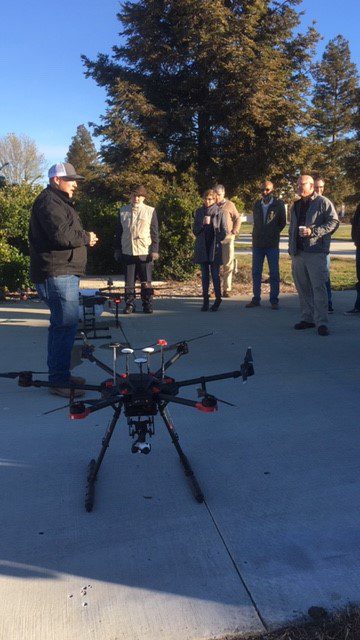 The meetings, which feature employer panels and presentations on labor market data, are focused on listening to industry experts and harnessing that expertise to provide feedback on higher education curricula. Colleges, in fact, have been participating in industry sector meetings for years, as a Perkins requirement. But it wasn't until recently, and with the support of Strong Workforce funds, that the sessions have gone regional to effect significant change.
According to Kelly, "We're trying to build a systems approach that is broader than just your local community."
In the first regional meeting in February 2019, Valley Vision supported the Los Rios Community College District in cooperation with Sierra College, Yuba Community College District and Woodland College. Together, the partners broadened opportunities for more systemic engagement across the region to help inform career education.
Hosted at Woodland College, the meeting focused on industry trends, identified skills hardest for employers to find, and brainstormed solutions for meeting the growing demand. "Finally, we've gotten everybody in the room," says Peterson. "We start seeing that we all have the same issues."
The second regional meeting, in November 2019, propelled cross-sector synergy by combining AGWET and Advanced Manufacturing. "A lot of our manufacturing in this region is food processing," explains Kelly. From discussing the latest trends to defining skills gaps, participants took the opportunity to glean new insights and forge new fixes.
"There are lots of things that our industries can learn from each other," says Jeff Briggs, Regional Director for Advanced Manufacturing in the North. "By getting together and collaborating, we can help everyone grow … [and] find solutions outside of the box."
For Briggs, it was eye-opening to see how workforce skills overlap between sectors, especially when it comes to ag-tech. One discussion, for example, explored the increasingly critical role of drones in agriculture. Says Briggs: "Understanding drone technology brings all of these disciplines together."
The November collaboration also touched on the developing drone programs that are just beginning to take off at North-region community colleges. Currently, American River College and Yuba College are in the initial stages of creating precision Ag certificates employing drones as an essential technology to increase productivity and sustain conservation efforts.
"We see that as a way to improve the sustainability of agriculture," says Kelly. "Drones are really that next frontier."
At the same meeting, Sacramento City College presented an update on its new Industrial Maintenance Mechanic certificates, debuting this year to bolster the regional Advanced Manufacturing, Food Processing, and Product Distribution industries. It's an essential effort, with the Center of Excellence's five-year projection showing 18-percent growth in a sector bearing an average wage of $66,000 for experienced workers.
City College students can earn a certificate in either Industrial Controls Technician or Industrial Maintenance Technician in two semesters, with the option to stay for a third semester to earn both. Graduates gain valuable OSHA-10 cards and learn in-demand industry skills, including electrical, automation controls, industrial robotics and basic welding. The new program is supported with Strong Workforce funds.
"I think the demand for industrial maintenance mechanics will increase due to the COVID-19 pandemic," predicts Jonathan Zeh, Mechanical-Electrical Technology professor at Sac City College. "I see food processing plants investing in more automation, including robotics, to help control the spread of viruses within the workplace."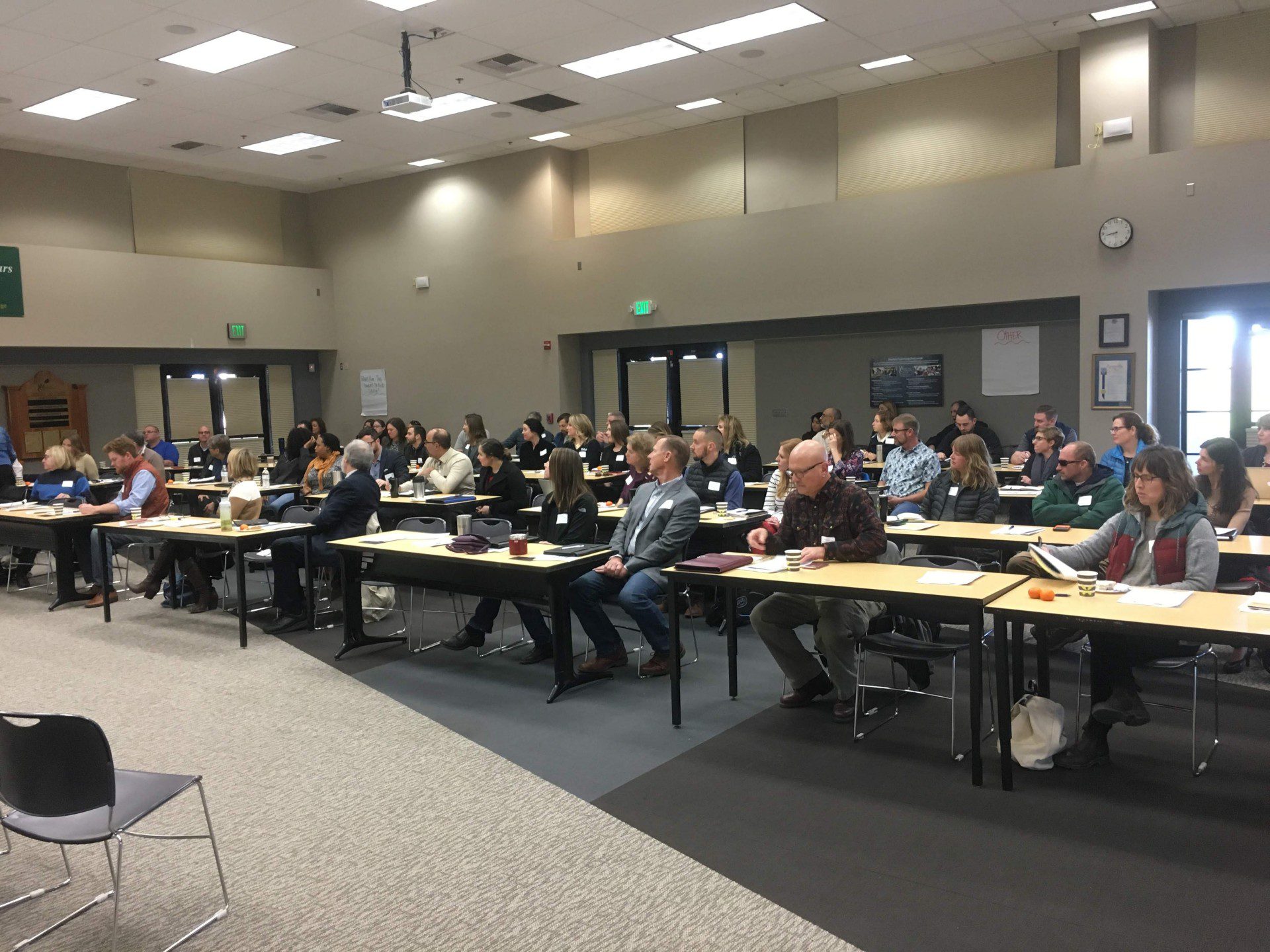 According to Kelly, the new certificates represent an optimal example of cross-sector success. By viewing sectors as continuums rather than silos, "that collaborative approach gives us a much better insight into what's happening in the industry and where it's going."
Plus, the collaborations have helped colleges develop possible future internships and apprenticeships with industry. Employers like Pacific Coast Producers have offered to provide equipment for training and work on internship programs. Other collaborations have led to customized contract ed programs at Sierra College, helping upskill workers for regional Ag employers, including Blue Diamond Almonds and MorningStar Farms.
For industry leaders, the synergy at the regional meetings has been invigorating.
"I appreciated the meetings I joined that emphasized the value of reinforcing partnerships between local industries and community colleges," says Lisa McDaniel, Head of Global Outreach & Engagement, Vegetables R&D at Bayer Crop Science. "Business and industry workforce needs are under tremendous change, which are only accelerated by the pandemic, so teaching critical skills to students will undoubtedly benefit local economies."
"We've got some amazing community colleges," adds Dr. Glenda Humiston, Vice President of Agriculture & Natural Resources at the University of California. At the November meeting, she presented a newly commissioned report called California's Working Landscapes, which underscored the tremendous economic contribution and career opportunities available in the sector.
For Humiston, the region's community colleges are proving vital, not only as hubs for skilled training, but as pipelines for industry talent.
"We get some outstanding students from these transfers," says the VP. "I really see that all three systems – community colleges, CSU and UC – we are going to be much more innovative in our collaboration to help leverage each other."
Planned collaborations include connecting with microbreweries in Rancho Cordova through an ambitious synergy across four sectors: AGWET, Advanced Manufacturing, Retail, Hospitality and Tourism, and Business and Entrepreneurship. That meeting is slated for fall, either in-person or virtually. In the bigger picture, the partners will also be making efforts to innovate the foods of the future, working to support specialty crop farmers, bottling companies and more.
"Ag-tech is another big area we want to showcase where skills are emerging," says Kelly.
From waste reduction to food packaging and online ordering models, the meetings will attempt to shine a spotlight on the industry's evolving future.
"Food processing, stores and farming are considered essential services under COVID, but how do you deal with safety?" asks Kelly, who expects the topic to become the focal point of an upcoming meeting exploring the intersection of Advanced Manufacturing, AGWET, and Health.
"The good thing about our sector is that it's essential," says Peterson. "We need students to come to these programs and start filling these positions so that we can grow the food we need.
"If you look at our CTE programs, they are a fast way to get into a career."
Sources:
California Agriculture and the Economy – A Message from Secretary Karen Ross, https://www.youtube.com/watch?v=VsXEUYnlknk
The 2020 Ag-Tech Workforce Assessment by Valley Vision is pending and will appear here soon: https://www.valleyvision.org/resources/workforce-needs-assessment-food-and-agriculture/
CCC Center of Excellence's on Industrial Maintenance Mechanics Workforce Needs Assessment (June 2018) http://coeccc.net/Search.aspx?id=2223
January 2017 Brookings Institution Report, https://www.cnbc.com/2019/01/25/these-workers-face-the-highest-risk-of-losing-their-jobs-to-automation.html