Outdoor Recreation Leadership at Feather River College
News Center – February 2020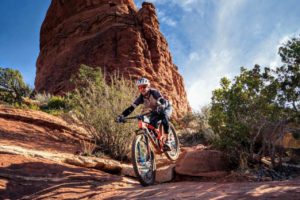 To many, the massive 14,179-foot peak of Mount Shasta is an epic call to trek across glaciers and ski through pristine wilderness. But for Nick Meyers, graduate of Feather River College's Outdoor Recreation Leadership (ORL) program, the majestic snow-capped mountain is just his office.
As the Lead Climbing Ranger on Mount Shasta, Meyers takes care of trailheads, patrols routes, helps with search and rescue, and when winter comes, forecasts avalanches. The mountain holds the record for the largest single snowstorm in the world, which dumped a whopping 189 inches of powder in 1959. So when Meyer says, "We get a lot of snow here," he's not fooling around.
"The majority of our avalanche danger is during or immediately after storms," says Meyers, who helps to keep skiers, snowboarders, and snowshoers in the backcountry out of harm's way. And when there is a call for search and rescue on the mountain, he and his fellow rangers are the first on the scene.
"In the heat of the moment, there's really no time to be scared," says Meyers about saving stranded souls. "It's business for us, and we've got to act professionally and act safely."
What kickstarted his nearly 20-year career safeguarding the mountain? It all began in 2002, as a one-year paid internship through Feather River College.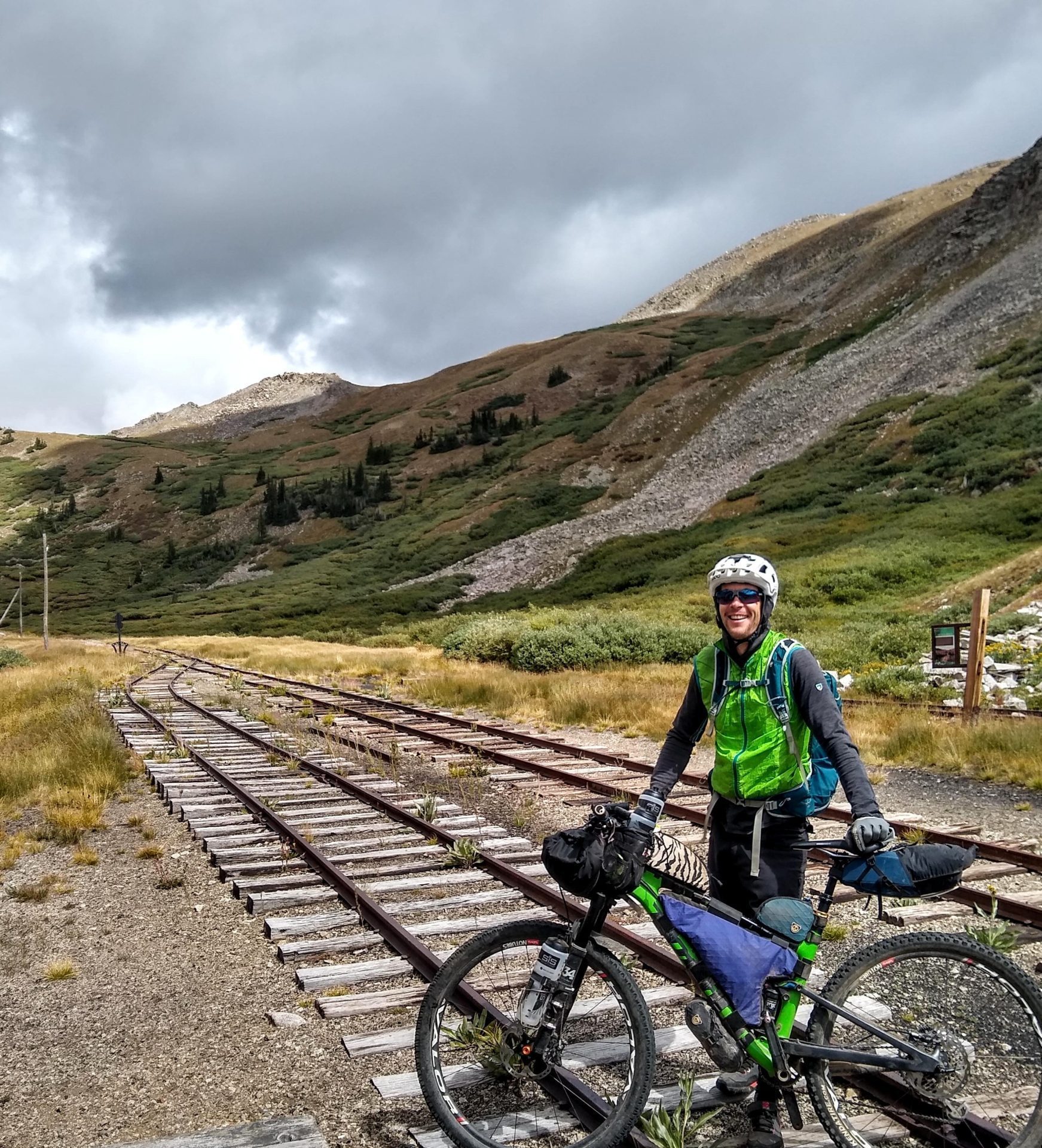 Not only did the internship count toward his ORL course requirements, but Meyer also got on-the-job experience mapping avalanche areas on the slopes. After transferring to earn his bachelor's, he would return to Mount Shasta as a student hire in the summers, and upon graduation, became a seasonal employee. He landed the permanent lead position in 2010, where he's been stoked ever since.
"I do love it," says Meyers about his dream job. He's grateful to FRC for helping him get his foot in the door and giving him the foundational skills he needed to build his career. From reading maps and compasses to mountaineering skills and avalanche awareness, FRC did much of the "sherpa work" in elevating Meyers's career.
"We get to ride snowmobiles and mess around with helicopters — it's fun," says Meyers about his "office" duties. "The job allows me to be outside and what some might say, to play a lot."
Meyers is one of many program grads who found that wilderness stewardship and enjoying the great outdoors can power lifelong careers. According to FRC Professor Saylor Flett, "It keeps people motivated to stick with it, and that ties into the longevity of careers in this field."
Recently, Flett finished his master's thesis, for which he researched more than 70 ORL alums from the last decade to measure the program's effectiveness. It turns out that the majority of grads are employed 40 or more hours a week in the field, and 100 percent have maintained a professional certification since graduation.
It comes as no surprise, as opportunities in recreation are booming, from nonprofits to wilderness expeditions to government positions. According to the latest report by the Outdoor Industry Association, the recreation economy generates 7.6 million jobs nationwide. And in California, the state boasting the most national parks, outdoor recreation employs 691,000 — more people than the wine, film and television industries combined.
That's why, for 20 years, FRC has been committed to providing affordable education to accelerate adventurous careers.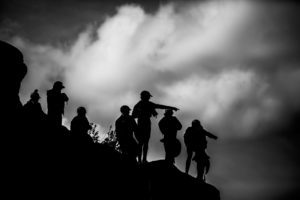 "Generally, we assume that recreation studies are for the privileged," says Flett, who is proud of the diversity and versatility of his program. "For 46 bucks a unit, you can do a multi-day rafting trip. There's no other place where you can have that experience for $46."
Through the program, students can customize their degrees while earning national certifications like Wilderness First Responder, Swiftwater Rescue and Avalanche Technician. They can also specialize in an array of technical skills, including rock climbing, mountain biking, cross-country skiing and whitewater kayaking.
"Our boating program is one of the hallmark experiences of our technical skills courses," says Flett. Students can get outfitted in the College's boathouse and carry their vessels down to Spanish Creek, which meanders right through campus. From there, they can do a five- or six-mile run through the American Valley. "We operate in a million-acre classroom," says Flett about the school's 1.2-million-acre permit area in the Plumas National Forest. "The campus is the classroom."
After testing the waters at FRC, students enjoy a 94.5 percent employment rate in the field, doing everything from guiding tours in the Grand Canyon to working on CAL FIRE Hotshot crews.
A significant component of the program is wilderness medicine and first aid, and for many, that passion can lead to careers as EMTs, nurses and doctors. Flett is proud of grads who go on to work in medicine, and says, "Without fail, they all articulate this idea of learning to manage stressful situations … through these adventure activities."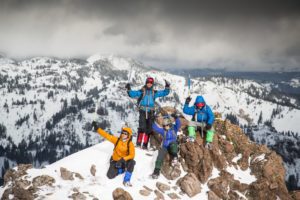 One such grad, Artec Durham, is a specialty ICU nurse by day and an "ultra" bike endurance racer by night. Before he earned his BSN and started caring for open-heart surgery patients, Durham's passion for medicine was sparked by the ORL program.
It started when he split open his chin on a backcountry class trip. "It certainly would have warranted stitches," recalls Durham, but it was three more days until the group could get to the road. So, they irrigated the wound extensively and used Steri-Strips to close it, and to this day, he only has a hairline scar — better than if he had gotten stitches.
"I was totally cool about it," Durham shares, who was impressed with the effectiveness of wilderness medicine. "And on the plus side, there was no emergency room bill."
After gaining leadership skills using first aid in the backcountry, Durham was inspired to sign up for EMT classes at FRC, which also counted toward his ORL requirements. Even better, his professor was also the director of the local hospital, and he offered Durham a job.
"I think I stood out in the class because I had a lot of experience leading expeditions with various medical issues," recalls Durham, who drove ambulances two days a week while going to school. Eventually, he enjoyed medicine so much that he became a nurse. "I realized that I didn't want to make a career out of working outside, but it was a good stepping-stone."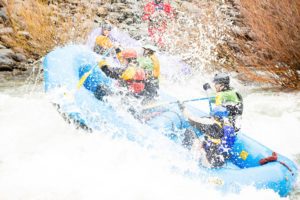 For Durham, the most critical aspect of the FRC program was learning how to stay cool under pressure. That calm confidence continues to serve him in his current career, where he often assumes sole responsibility for patient care.
"When you're in the backcountry and someone gets hurt, you have to deal with it yourself," he explains. "And interestingly, when you are the EMT, nurse or doctor, it's the same scenario … You are the definitive [highest level] of care."
Outside of work, Durham plays with an enduring passion he discovered at FRC. "My life kind of revolves around bicycles," shares the participant of "some of the hardest endurance races on the planet."
His feats include the Colorado Trail, about 539 miles of mountainous track where participants carry their own food and supplies. "Most people don't sleep — they ride at night through very remote backcountry terrain," says Durham, who usually aims to finish within five days. "About 50 percent of people usually don't make it to the end.
"It's just so hard."
For Durham, whether it's nursing cardio patients back to health or pushing his limits on a bike, there's no denying his heart — and he got it from Feather River College's Outdoor Recreation Leadership program.
"You could go to a private liberal arts college and pay 80 grand for a similar experience, but community college is affordable," says the endurance racer.
"It's a really unique experience that I think you couldn't get anywhere else."