E-Blast September 2022
As a subscriber, you will receive this E-Blast to your inbox every month. The goal of the E-Blast is to keep everyone in the NFN Regional Consortium up-to-date on news, events and other activities happening both in our region and the state. If you would like something placed into the E-blast and/or NFNRC Calendar, please send the information to dempseysh@butte.edu (please submit by 5pm on the first Monday of the month to be included in that month's newsletter).
News
Regional Collaborative Changing Systems for Adults in Northern California
The chief driver of the economy in this vast Northern California region is agriculture in all its forms — cattle ranches, fruit orchards, rice fields, vineyards, even cannabis-growing operations. In Sacramento proper and its suburbs, the economy is fueled by state government and related services, healthcare, financial services and other industries.
The education levels of Sacramento and other urban pockets stand in contrast to the lower educational attainment of the surrounding rural regions, in which completion is more the exception to the rule. Opportunities for higher education and the resulting higher-paying jobs vary widely. Historically underserved populations – including people of color – are disproportionately working low-wage jobs, with limited access to regular healthcare. On top of these existing problems, Covid-19 sickened thousands in Northern California and disrupted schooling, while destructive wildfires caused even more economic churn.
You're Invited to Join!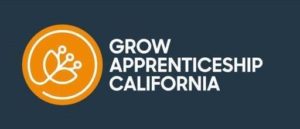 Dear Apprenticeship Colleagues,
The Foundation for California Community Colleges Grow Apprenticeship California Team would love to welcome you to the Grow Apprenticeship California Community of Practice (CoP).
Who is GAC?
Grow Apprenticeship California helps to expand and scale Apprenticeship in new and innovative sectors, and pre-Apprenticeship programs linked to traditional and new and innovative programs, with the goal of connecting all Californians to good jobs with family-sustaining wages and advancement opportunities. The Grow Apprenticeship California Team works to support California's apprenticeship ecosystem through the creation of a community of practice and technical assistance that encourages and helps support the creation of Apprenticeship opportunities in California. For more information about Grow Apprenticeship California, you can visit our website and review our GAC one pager.
Join our online community of practice, Grow Apprenticeship California, on LinkedIn to be connected to the source and learn about:
Networking Opportunities
Funding Resources
Upcoming Events
Program Spotlights
Resource Sharing
Opportunities to align with others in the workforce system
To be added to our listserv to receive a bimonthly newsletter, learn about upcoming virtual and in-person events, and to get connected to resources and more, provide your name and email address here.
If you have any questions, please feel free to email the Grow Apprenticeship California team at apprenticeshipsupportnetwork@foundationccc.org.
Best, 
Grow Apprenticeship California
Foundation for California Community Colleges
1102 Q Street, Suite 4800 | Sacramento, CA 95811
www.foundationccc.org  | www.growapprenticeshipca.org
LinkedIn Community of Practice
Benefiting, Supporting, and Enhancing the California Community Colleges
Students Needed! Participatory Governance Opportunities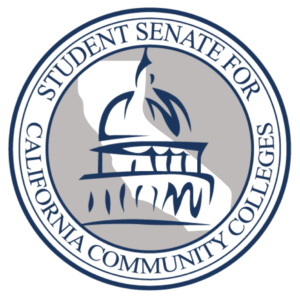 The SSCCC appoints students to over 25 shared governance groups. We are currently seeking students to serve on the following groups:
Common Course Numbering Task Force:  This group will implement recent AB1111 (Berman) legislation.
Foster and Kinship Care Education (FKCE) Advisory Committee: This group provides consultation, promotes collaboration and partnership regarding the fiscal responsibility of allocating FKCE funding.
Ethnic Studies Task Force – The Chancellor's Office is seeking two students to sit on this task force. The task force will be determining the timing for the implementation of the ethnic studies requirement, as well as the definition of courses that will satisfy the requirements.
ASCCC OER Coordinating Council: The OER Coordinating Council role is to steer and support the work of the ASCCC OERI Team and provide guidance on the direction and mission of the ASCCC OERI. The CCC OER Coordinating Council will provide a forum for groups working on OER to discuss their work and identify opportunities for collaboration and leveraging.
For more opportunities, please check out the entire list of participatory governance groups on our website at this link.
Students who are appointed to participatory governance groups are paid $25 per hour.  If you're interested in serving on the groups above or any on the found on our website, you can apply via this link
Canceling classes due to lower enrollment is devastating to students and faculty
Community colleges have the funds and should invest in smaller classes instead Commentary Canceling community college classes.
Canceling these classes is devastating for individual students. These students are already trying to balance work, life and schooling, and losing a course after signing up creates another hurdle that is often too high for them to overcome.
These cancellations disproportionately affect low-income students and students of color whose enrollment between fall 2019 and fall 2021 fell at higher rates (18-25%) — with Latino students representing nearly half the total loss — than their white peers, whose enrollment fell at a rate of 16%. Once we lose a student due to class cancellations, we may have lost them forever, a steep cost not often considered when canceling a class that administrators think is under-enrolled.
ICYMI: CA FWD's California Dream Index Updated
Our California Dream Index has been updated with new data showing important progress and issues of concern for regions across the state.
The data platform — detailing ten indicators focused on economic mobility in every region and county — covers home ownership, broadband, early childhood education and more.
Events
Dr. Robert Eyler's UPCOMING WEBINAR'S REGISTER NOW!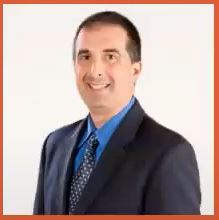 The North Far North Regional Consortium (NFN) presents Dr. Robert Eyler of Economic Forensics and Analytics to discuss the California economy with a specific focus on the Far North Counties of the Regional Consortium.  Topics such as rising interest rates, labor force trends and potential labor supply issues lingering through the 2020s are presented with both potential solutions, but also things to watch concerning strategic planning.  Housing markets and migration patterns, as well as where the state and regional economies are on a return to work help shape the outlook for these counties to 2025 and beyond.
---
"NFN North Counties: What Does the Recovery and Recession Roller Coaster Mean for This Region?"
When: Oct 18, 2022 8:00 AM Pacific Time                      Register here:
---
"NFN Far North Counties: What Does Recovery and Recession Mean for Rural California?"
When: Oct 20, 2022 8:00 AM Pacific Time                     Register Here:
---
Note: There will be 2 webinars.  You will need to register for both if you plan to attend both.
After registering, you will receive a confirmation email containing information about joining the webinar.
growTECH FEST 2022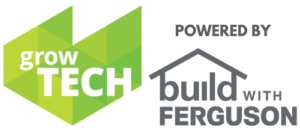 growTECH FEST presented by Chicostart and Powered by Build with Ferguson, will take place Wednesday, October 5th at the Big Room, Sierra Nevada Brewing Co., and October 6th at Stoble Workplace, Downtown Chico.
growTECH FEST is the largest and only entrepreneurial regional conference north of Sacramento, CA leveraging the growTECH industry sector led partnership, to celebrate and elevate the entrepreneurial and tech culture that is fresh, pervasive and on the rise in the North State. If you are a techie, startup, small business, community leader, student or just someone with an idea, this conference is where you need to be! More about growTECH FEST HERE.
For more information and to buy tickets visit: https://growtechfest.10web.site/.
REGISTRATION INCLUDES: 
GTF Day 1 @ Big Room @ Sierra Nevada Brewery
Lunch + Connect
Keynote Speaker – One of Forbes' 50 Leading Female Futurists, Crystal Washington
ICON Panel
Student Lightening Round
Start up Stories + Pitches
GTF Networking Reception on the Mezzanine
Day 2 – Workshops at  Stoble Workplace, Downtown Chico
For more information and to buy tickets visit: https://growtechfest.10web.site/.
Act Now! Catapult and CCCAOE opportunity for ALL CCC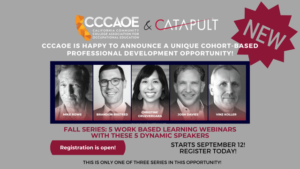 Act now, as the first series begins on September 12th. This is BIG!! An exclusive opportunity for your campuses at a price this you won't believe. CCCAOE has partnered with Catapult to offer California Community College campuses (that's YOU) a way to participate in a unique team professional development opportunity! For a limited-time pilot in 2022-2023, CCCAOE is providing Catapult to its members as a small team PD for only $2,500 for three individuals from your institution to experience this dynamic learning model yourselves!
Register TODAY for the Fall Series – Work Based Learning that begins on September 12th. There are 5 monthly webinars with 5 DYNAMIC speakers!: ???? ??????, ??????? ???????, ???? ??????, ???? ???? ??? ????????? ???????????.
????? ???? ???? ?? ????? ???? ??? ???????? – https://www.catapultlpd.com/cccaoe
This is only one of the three series available. Register for one, two, or all three!
Learning-Aligned Employment Program (LAEP)
Thank you for your interest in the Learning-Aligned Employment Program (LAEP). Here are a few updates and reminders.
A final list of LAEP Participating Institutions is attached. We are thrilled that over 97% of eligible public postsecondary educational institutions have elected to participate. We will send email notifications of final LAEP allocation amounts to the LAEP Coordinators at participating institutions within the next week. LAEP funding will be sent to institutions via check in early September, along with additional information. Thank you for your patience as we roll out this new program.
Employer Agreement Resources (attached) are now available on the LAEP website at www.csac.ca.gov/laep. We would like to extend our thanks to the LAEP workgroup and employers who took time to review these documents and provide us with suggestions of how to make them better. Reminder: A LAEP Employer Agreement is required between the institution and employer prior to hiring students.
**NEW!** LAEP Drop-in Q&A – The LAEP team (Judy and Libby) will be holding semi-weekly drop-in Q&A hours. The upcoming times and Zoom link are below. Do you have questions? We have answers! Do you have suggestions? We want to hear them! Just want to hear what others have to say about the program? Come on by! These sessions will be informal and will not be recorded. Open to all and no registration is required.
 LAEP Drop-in Q&A Hours
Mon, 8/29, 11 a.m. – 12 p.m.
Wed, 9/14, 3-4 p.m.
Thurs, 9/22, 3-4 p.m.
Mon, 9/26, 11 a.m. – 12 p.m.
Join here:  CSAC's LAEP Meeting Room https://csac-ca-gov.zoom.us/j/8590498063   Meeting ID: 859 049 8063
Dial-in information:     Meeting ID: 859 049 8063        +16694449171,,8590498063# US
List of Participating Institutions 2022                                  LAEP Employer Agreement Resources 2022
NFN K12 SWP Updates & Information
22-23 Round 5 -Technical Assistance Schedule
With the release of the '22-'23 K12 Strong Workforce Program RFA last Friday, the North Far North will be holding a series of Technical Assistance Sessions and Webinars over the next few weeks.  The schedule is attached and includes direct links to register for said events.  For clarity, the two engagement sessions will be similar in nature, as far as content that will be delivered.  We wanted to provide options for those that want to attend face to face and those that prefer a digital format.  You do not need to attend both.  In addition to our regional engagement sessions, our Pathway Coordinators will be scheduling local engagement sessions to bring CC and K12 CTE leads together to discuss alignment of programs for your '22-'23 applications.    I am also including the link to the '22-'23 K12 SWP Resource folder, which we will be continually updating and adding more resources to, throughout the application period.  Currently all of the components and templates in the folder, however we anticipate that a revised edition of the RFA will be released in the next day or so, due to some clerical errors in the release from Friday.
'22-'23 K12 Strong Workforce Program Application Resources
K12 SWP RFA release Memo-Round 5
22-23 K12 SWP Presentation Schedule
Please reach out if you have any questions and we hope to see you at our sessions!
Tanya Meyer Tmeyer@frc.edu