E-Blast October 2021
As a subscriber, you will receive this E-Blast to your inbox every month. The goal of the E-Blast is to keep everyone in the NFN Regional Consortium up-to-date on news, events and other activities happening both in our region and the state. If you would like something placed into the E-blast and/or NFNRC Calendar, please send the information to dempseysh@butte.edu (please submit by 5pm on the first Monday of the month to be included in that month's newsletter).
News
CRC Architecture Students Take Home First Place in National Design Competition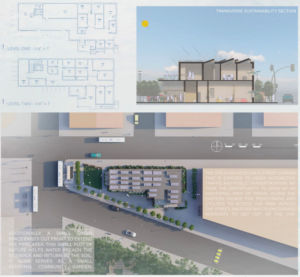 Architecture Students take home first place in a national design competition. Congratulations to Cosumnes River College students, Sebastian McAnulty, Nabil Davidson and Megumi Willis for winning the First Place Design Award from the Coalition of Community College Architecture Programs (CCCAP) Student Design Competition 2021.
Open to first- and second-year architecture students, this year's competition attracted over 100 students from 15 community college architecture programs in 10 states. The program called for students to design a community resource center to provide services to the residents of an under-resourced neighborhood. It will serve as a hub for programmatic facilities from government, NGO's and religious organizations. The site was a hypothetical urban square block in a lower income neighborhood.
The amazing design was created by these three students for a Grove Community Center in a hypothetical inner-city site in the USA. The design solution was imaginative and observant to many sustainable requirements. Here are some of the jury comments:
This project combines clever design gestures with real sustainable integration.
The east pocket park sits properly at the intersection and the vertical fins create a simple but aesthetically pleasing façade
Project presents a multimodal and sustainable urban scale approach that navigates both its site and context with existing community needs.
The transition from the outdoor space to the public interior lobby and cafe create a great public amenity to foster community interaction and create a welcoming environment to support the program needs.
Good organization of spaces, engagement of community through public spaces, good sustainable strategies
The CCCAP is a professional organization of educators dedicated to promoting the value of the architecture programs in community colleges and to providing an alternative pathway to the architectural profession. As a non-profit organization, its goal is to empower students to pursue their career and academic goals in the field of architecture and the built environment today and in the future. 
CCCAOE
CCCAOE Fall 2021 Conferences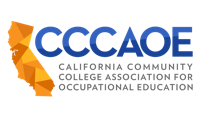 THE VIRTUAL CONFERENCE IS SET TO BEGIN!
OCTOBER 12-14 AND 19-21, 2021
FULL VIRTUAL CONFERENCE: PRICE $495/Classified Staff Package: Price $195 
Other Options:
Pkg A: $249 Six Sessions.   Pkg B: $125 Three Sessions.   Pkg C: $59 One Session. 
General Session Options include: Keynote Speakers and Plenary Sessions
Register Here for the Virtual Conference
SCHEDULE-AT-A-GLANCE                  FALL 2021 VIRTUAL CONFERENCE INTERACTIVE PROGRAM
NFNRC News Center
Transforming the Teacher Talent Pipeline:
Community College Instructors Set the Course for a Strong Workforce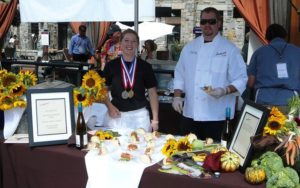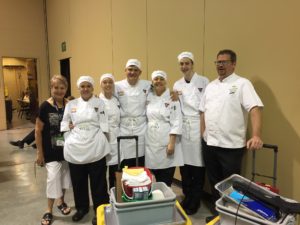 When it comes to building better structures, Chad Scott knows it's all about starting with a strong foundation. 
As Executive Director for Shasta Builders' Exchange, Scott tends to apply that same philosophy to essential workforce skills. And with California's workforce facing a shortage of some 1.5 million educated employees, the foundational skills built through career education are proving critical to the state's structural integrity.
"Our North State community desperately needs men and women to join the skilled trades," says the Executive Director, who works with Shasta College to improve pipelines in HVAC and other Advanced Manufacturing trades. "However, recruiting and retaining quality trainers … remains one of the greatest obstacles."
 The consequences are clear: a bottleneck in statewide productivity potentially costing billions in lost revenue. The solution? Less obstacles… more instructors.
"Faculty are critical," says Josh Sweigert, Regional Director of Retail, Hospitality & Tourism. "Aside from the important instructional component, they're the champions of the program."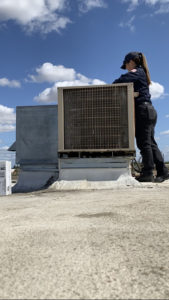 NFNRC News Center-K12
Manufacturing Success: New Shasta High Facility Built to Boost Workforce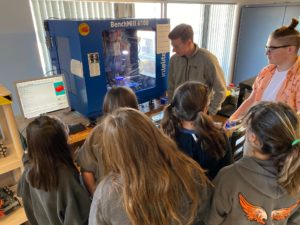 The U.S. is built on manufacturing, with the industry generating more than 11 percent of the economy's total output, according to the National Association of Manufacturers. But there's a problem. Employees old enough to retire now outnumber new workers for the first time since 1948, creating a costly skills gap within the sector. By some estimates, that gap could impact the economy to the tune of $2.5 trillion by 2028.
"One of the things they all say they need is workforce," says Shasta Grow Manufacturing Initiative (GMI) Coordinator Hope Seth, a local partner of industry and education. While it's imperative to capture potential employees right now, she adds, "We also have to look long term at how we are cultivating the future, and that's where education comes in."
Shasta High School is at the forefront of that future, breaking ground on a brand-new Advanced Manufacturing facility that will help students secure in-demand careers that are not only in-demand… but built to last.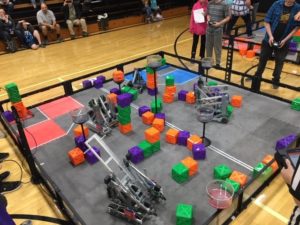 Made in 10th Grade: FCUSD Effort Targets Manufacturing Skills Gap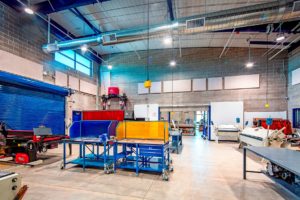 Sacramento-area hiring managers were wringing their hands, scrolling through under seasoned resumes in an anxious attempt to bridge a widening skills gap in manufacturing.
Somewhere nearby, eighth graders were "squirming in their seats," just aching to be free from math class. It's not that geometry was too hard. It was just so hands-off… and it didn't seem to be building to anything. 
"Kinesthetic learners want to work with their hands," explains Alicia Caddell, CTE Coordinator in the Folsom-Cordova Unified School District. At the same time, she says, local manufacturing companies are going to guileful lengths to fill critical positions: "They end up stealing from each other."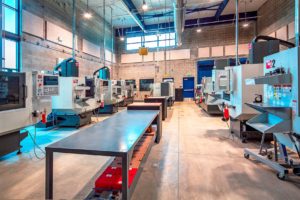 Where some might see irony, Caddell and her CTE-focused colleagues saw an opportunity. These were high-energy, high-security jobs paying $45,000-plus without a college degree. Surely, they thought, there was a way to bridge that gap with K-12 education.
"What can we do to create that skill set?" the coordinator wondered.