E-Blast November 2021
As a subscriber, you will receive this E-Blast to your inbox every month. The goal of the E-Blast is to keep everyone in the NFN Regional Consortium up-to-date on news, events and other activities happening both in our region and the state. If you would like something placed into the E-blast and/or NFNRC Calendar, please send the information to dempseysh@butte.edu (please submit by 5pm on the first Monday of the month to be included in that month's newsletter).
News
Resilience & Opportunity: The Regional Health Care Advisory for the North Region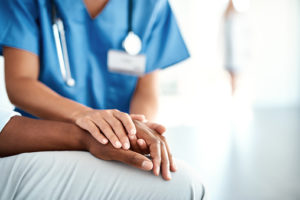 Valley Vision, Los Rios Community College District, NFN Centers of Excellence and the Regional Director of Employer Engagement for Health collaborated to bring a Regional Industry Advisory for Healthcare, North Region, on October, 28, 2021.  With the intense impacts of the pandemic on all professional caregivers, the health sector is experiencing unique workforce challenges as well as resilience in supporting the health of individuals and the community.  College faculty and administrators from 8 colleges and many K-12 education partners were informed about employment trends in the Centers of Excellence report, prepared by Ebony Benzing and presented by Aaron Wilcher.  Opportunities were illustrated for high needs in mental/behavioral health, ambulatory care, nursing and residential care with sector jobs to be a total of 109,279 and growth expected to rise 13% in the coming 5 years. Critical middle skill occupations for jobs in 2020 that have the highest growth projections in the region include registered and licensed vocational nurses, medical assistants, certified nurse assistants, dental assistants, and health information technologist/medical records specialists. Medical and health Service managers also demonstrated a very high level of demand.
Submitted by Julie Holt, Regional Director Employer Engagement, Health (North) holtj@scc.losrios.edu
Instructors Learn Methods for Teaching CNC
On Saturday, October 9, the California Community Colleges (CCC) Advanced Manufacturing North Region offered teacher training at Rocklin High School. Thank you to Shawn Hewson for hosting this event. Seven high school instructors, Yuba College and Sierra College faculty members and several educators from UC Davis attended the manufacturing education "train the trainer" session.
According to Steve Dicus, Advanced Manufacturing North Region, the intent of the training exercise was to force the participants to troubleshoot the entire CNC system (CAD, CAM, Post Processor, code, and CNC setup). "They were asked to identify dimensional issues in the part, trace the errors in the part they were given to its source and suggest corrective action," said Dicus. "There was some basic code reading and CNC mill set-up issues also addressed."
Afterwards, participants discussed common user issues related to improper setup, cutter compensation formatting and measurement error. They also reviewed how small issues were designed into the part which required the participant to correct.
Dicus summarized: "All in all, this was a very relevant training since it focused on the issues classroom instructors and their students deal with regularly."
Submitted by: Jeff Briggs, Regional Director, Employer Engagement, Advanced Manufacturing (North)
Student /Industry Spotlight: Global Trade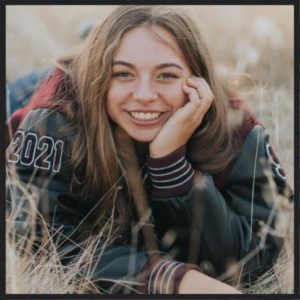 Student: Sage Crews, Sierra College        Industry Partner: Athleta-Ed/UCLA Anderson School of Management
Seizing opportunities to further your career path are critical to any student looking to work in the industry of their dreams. One student doing exactly that is Sage Crews, Sierra College Freshman and local standout swimmer and water polo player. Coming out of Woodcreek High School and enrolled at Sierra College, Sage was the recipient of the Global Trade Sector's summer scholarship program ($3,000 value) in partnership with industry partner Athleta-Ed and the UCLA Anderson School of Management – Center for Management of Enterprise in Media, Entertainment and Sports. Thanks to this unique program by Athleta-Ed, which looks to enhance higher education opportunities for motivated students, Sage was able to attend the accredited 4-unit course, "Introduction to Business through Sport" on global sports management, from one of the nation's top Management schools at UCLA this past summer. Although Sage has not yet declared a Major, her love and intrigue related to the inner-workings of professional sports, are pointing towards a promising career path. Sage has been a standout student receiving accolades and praise for her work ethic from UCLA course professor, Mark Francis and from Athleta-Ed founder, Hany Syed.
Submitted by: Gordon Hinkle, Regional Director, Employer Engagement, Global Trade gordon@hinkletec.com
Report on dual enrollment in California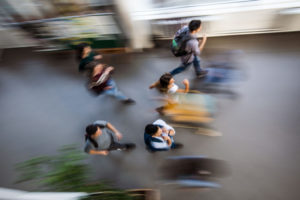 The Public Policy Institute of California  just released a report on dual enrollment in California: Promoting Equitable Student Access and Success.  Some interesting information on the balance of courses between CTE and general education, the impact of COVID on dual enrollment numbers (positive), and transfer rate of dual enrollment students are some of the highlights.
Dual enrollment, which provides opportunities for high school students to take college courses and earn college credit, is an important way to expand educational opportunities, improve economic mobility, and meet California's workforce needs. State leaders have recently increased support for dual enrollment, and the COVID-19 pandemic has fueled a surge in participation across the country. This report examines whether access to and success in dual enrollment programs is equitable and how pockets of success may be identified and replicated. We also identify barriers to the expansion of dual enrollment and explore ways to lower them.
NFN Economic Overview & Recovery Webinar's
The North Far North Regional Consortia hosted webinars with Dr. Robert Eyler on October 25, 2021.
You can view both recordings here on the NFNRC Website.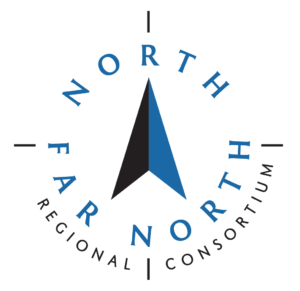 Events
Global Entrepreneurship Week 2021
Global Entrepreneurship Week – Nov. 8th through 12th
Global Entrepreneurship Week (GEW) is a week long celebration of innovation and entrepreneurship that takes place in ecosystems around the globe. At Sacramento State, we are excited to have partnered with Western Health Advantage to bring a full-week of events, activities, competitions, and networking focused on innovation & entrepreneurship.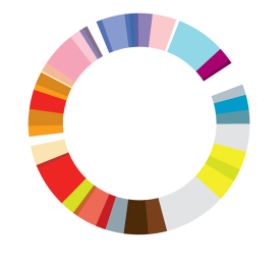 The Core Themes of GEW 2021
#GEWecosystems
#GEWeducation
#GEWinclusion
#GEWpolicy
CCCAOE
CCCAOE Spring 2022 Conference and Leadership 1 and 2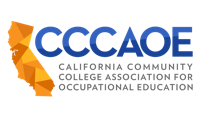 Call for Spring 2022 Breakout Session Proposals are open.
Direct link to the submission form – https://forms.gle/vw5qKfPWYpQzggda8
**************************************************************************************************
Leadership Academy 2022, Levels 1 and 2 are now open for registration and booking your rooms. 
Informational Flyers
Center of Excellence (COE)
North/Far North COE Economic Update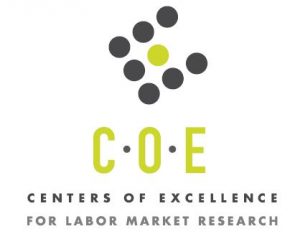 The North/Far North Center of Excellence is sharing a quarterly report on job postings, unemployment, industry measures, and other current data. The COE sends out a condensed version of the economic update in the COE North/Far North email newsletter and its own newsletter.
Download the November COE economic update here.
 Find this and past economic updates at the North/Far North website.
 Sign up here to receive the economic update and COE newsletter 
SUMMARY
Unemployment— After a modest setback in June, unemployment rates decreased through August, dropping to an average of 6.5% in the Greater Sacramento (North) sub-region and an average of 6.7% in the Far North. The sub-regions' unemployment rates have generally been about 1 to 1.5 percentage points lower than the state's unemployment rate.
Labor Force— Like the state as a whole, the North/Far North region has experienced an increase in labor force numbers since May. In the Greater Sacramento (North) sub-region, those numbers have returned to the levels of 2019 and early 2020. In the Far North sub-region, they have nearly reached pre-pandemic levels.
Industry Trends— Industry employment data indicate that the public sector, health care, and social assistance have either reached or are on a path to reaching pre-pandemic job levels. Construction, manufacturing, and transportation and logistics have surpassed pre-pandemic job levels.
Hospitality Trends— Hospitality, which lost a third of its jobs in 2020, has consistently recovered jobs in 2021. Compared with February 2020 job totals, job totals in the Greater Sacramento (North) sub-region and in the Far North sub-region are 18 percentage points and 9 percentage points lower, respectively.
Hiring Challenges— Jobs postings volumes indicate hiring challenges in government, hospitality, manufacturing, and transportation and logistics.
Submitted by: Aaron Wilcher, Director, North/Far North Center of Excellence, WilcheA@losrios.edu 
NFNRC News Center
Sacramento Sports Heroes Champion Independent Pathways in Global Trade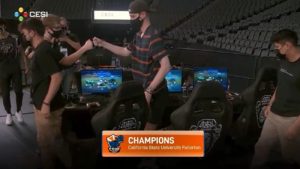 "Ruthie" Bolton knows a thing or two about golden opportunities. As a member of the U.S. National Women's Basketball Team, she competed in both Atlanta and Sydney, taking home Olympic gold both times. Now, alongside former NFL player Marlon Moore, she's becoming a champion for game-changing opportunities in entrepreneurship. 
"Marlon and Ruthie are both able to grab the attention of students because of what they've accomplished in their own careers," says Gordon Hinkle, who connects K-14 students to guest speakers and more as the NFNRC Regional Director of Global Trade. "They love working with young people, and they have a heart for that, so we're very fortunate."
When it comes to global trade, California is an international powerhouse. With hundreds of thousands of jobs in exports, the state contains two of the largest ports in the nation, making for high-paying careers in shipping and more. Currently, the e-commerce industry alone is growing at a rate 27 percent faster than that of domestic trade.
In Sacramento, where global trade careers abound, Bolton and Moore are teaming up to spread the word about these golden opportunities.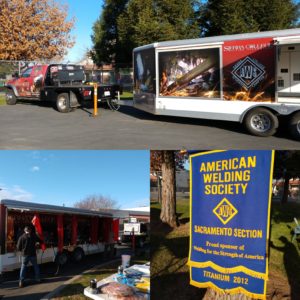 Working IT: Trailblazing Tomorrow's ICT‐DM Workforce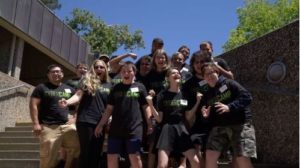 For everything that changed in 2020, Information Technology (IT) remained essential. The United States is still the largest tech market in the world, according to the IT professional association CompTIA, and as professional and personal lives become increasingly digital, it's no wonder that 80 percent of IT professionals are optimistic about 2021. 
"The job growth in the sector is out of control," says Wendy Porter, Regional Director of Information and Communication Technologies – Digital Media (ICT‐DM). In the Far North, the sector focuses on IT and cybersecurity, where students can kick start careers quickly.
At Butte College, students are getting real access to virtual skills thanks to a new partnership with Chicostart, a thriving entrepreneurial and tech hub in downtown Chico. Whether attending industry events, accessing mentorships, taking tours, or just enjoying the high-speed Wi-Fi, students can rub elbows with startups and the growTECH network of over 40 businesses.
"Chicostart provides internship opportunities for students unlike anywhere else in the region," explains the Executive Director of Chicostart and growTECH Eva Shepherd-Nicoll. 
With demand rising, partnering businesses in health care, aerospace, virtual reality, cybersecurity and video platforms are excited to welcome new talent to the tech hub. The sector has experienced "year-over-year demand rise," and Shepherd-Nicoll does "not see that slowing down in the long haul."