E-Blast December 2021
As a subscriber, you will receive this E-Blast to your inbox every month. The goal of the E-Blast is to keep everyone in the NFN Regional Consortium up-to-date on news, events and other activities happening both in our region and the state. If you would like something placed into the E-blast and/or NFNRC Calendar, please send the information to dempseysh@butte.edu (please submit by 5pm on the first Monday of the month to be included in that month's newsletter).
News
National Cyber League Challenge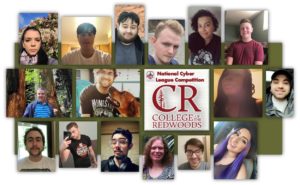 This Fall 2 of our Far North Community Colleges (Butte & Redwoods) participated in the National Cyber League challenge.  Both schools competed with 3,917 teams from colleges and esteemed universities all over the Nation in this well-known NCL competition.  While we are extremely proud of both college teams and all the students, we applaud in awe the Butte College NCL team.  They placed 57th out of 3,917 teams ! This is a huge accomplishment since the cybersecurity program at Butte is fairly new. High fives to Butte instructor Edward Miro for leading his students to this success! And congrats to Linda Fischer for doing the hard leg work to get the cybersecurity program going at Butte.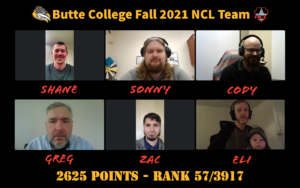 Well done to College of the Redwoods, their ICT programs have begun to bloom fantastically!  Amy Murphy is doing a stellar job with her students and developing the much-needed cyber curriculum.  CR's team spent most of day one in the middle of the national top 100 leaderboard but lost some ground by the end of day three, finishing out in the top 20%. We'll take it!
AND huge applause to our partner in crime Chico State.  Their NCL team led by Professor David Zeichick came in 44th place!  We are so happy to have a great transfer program with CSUC and David's support.
Read Student and Faculty Quotes Here
More ICT News Here.
Submitted by: Wendy Porter, Regional Director, Employer Engagement, ICT-DM (Far North) porterwe@butte.edu 
California Trying to centralize student school data
California this week officially kicked off its first attempt at a statewide education data system to provide trend information to help students and families with college and career planning.
The board of the Cradle-to-Career system — comprising 21 legislators, education leaders and advocates — met for the first time last week and took steps to launch the long-sought program, including appointing Amy Fong as its chairwoman.
Fong is the chief operations officer for California School Information Services, which runs the state's K-12 data system for the California Department of Education. The board also selected an executive director from among three finalists. Members will meet in about two weeks to make the hire.
10th Anniversary Interview Series: Arizona State University President Michael Crow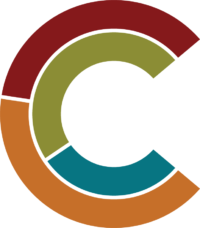 California Competes research found that one in five Californians intend to enroll in higher education in the next two years. How can the state scale up institutional capacity to meet the demand? For California Competes 10th anniversary interview series, Dr. Jez sits down with Arizona State University's 16th President Michael Crow, who has been credited with driving a national conversation on how institutions can serve larger numbers of students, to discuss his perspectives and upcoming initiatives in higher education.
His concept of the New American University, a design which is inclusive in admissions and holds societal impact as a measure of its success, aims to better serve larger numbers of students through online education, employer partnerships, and more. It's the institutions that need to grow and adapt and meet the needs of potential students, not vice versa. As evident in ASU's rapid infrastructure expansion, President Crow has used his position to create and refine a model for doing just that.
Watch the video here.
Higher Ed Dive
Findings indicate that reaching personal goals are a deciding factor for students returning — just as they were for enrolling in the first place. In fact, 62% of disengaged learners were motivated originally to enroll to reach a personal goal, compared to 44% who cited career advancement, 42% love of learning, and 40% improving salary
DataPoints: Enrollment by race/ethnicity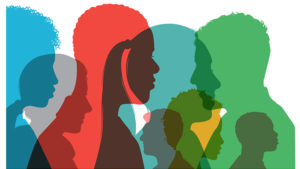 In fall 2020, more than half (52%) of both Hispanic and American Indian/Alaska Native undergraduates were enrolled in public two-year colleges, according to a College Board analysis of federal data. Between 35% and 44% of members from other racial/ethnic groups attended these colleges.
Events
Contract Education Summit 2022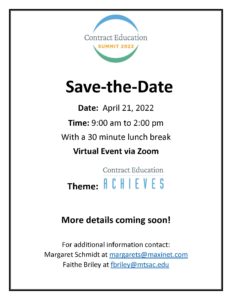 CCCAOE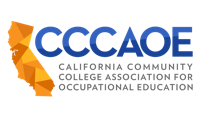 Call for Spring 2022 Breakout Session Proposals are open.
Conference Dates: April 6 – 8, 2022
Submissions are open from October 26, 2021, to January 21, 2022
Notification of Selection – Will occur by February 18, 2022
Direct link to the submission form – https://forms.gle/vw5qKfPWYpQzggda8
All the Information Here
---
Leadership Academy 2022, Levels 1 and 2 are now open for registration and booking your rooms. 
Level 1.0 with Mike Walsh
Anaheim – May 24 – 27, 2022
Level 2.0 with Mickey Porter and CCC Mentors
Costa Mesa – June 13-16, 2022
Here is most most recent Newsletter 
NFNRC News Center
Fueling the Future of Health: Nurse Educators in Demand
For Northern California nursing instructor Julie Holt, training future caregivers always felt like a passion worth turning into a profession. But she never truly realized the urgency of her calling until the day it got personal. 
"My mom came out of an unplanned surgery in the middle of the night after a fall," remembers the professor and Northern Regional Director of Health for the NFNRC. "The anesthesiologist comes out afterward, and it was one of my first nursing students."
Beyond the feeling of gratitude that her mother was in capable hands, Holt was struck more than ever by the importance of her job as a nurse educator. In the bigger picture, says the veteran teacher of 20 years, "we're keeping the health of the community going."
In the 2017-18 academic year alone, California's community colleges produced more than 40 percent of the total nurses in the state, with 12,000+ students enrolled full-time in nursing programs and boasting a 93-percent exam pass rate. Many of the region's community colleges offer LVN-to-RN pathways as well as RN-to-BSN programs, marking community colleges as a flexible, affordable choice for career mobility. Meanwhile, the state benefits from a diversified health care workforce.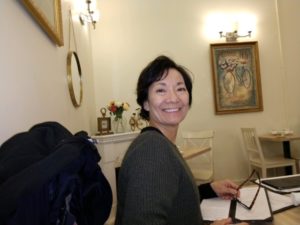 Jennifer Siu
'A Safe Place to Go': Wellness Center Promotes Healthy Careers, Communities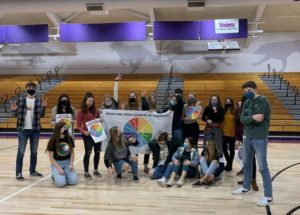 There can be no happiness without good health, and in Shasta County, intrepid educators are turning a mental health crisis into a bold new opportunity. 
The region has the highest Adverse Childhood Experiences (ACEs) scores in California. Yet there has been a lack of support for youth, with record numbers of students in distress even before the pandemic and recent catastrophic wildfires. 
Shasta High School is putting mental health front and center, debuting a new, on-campus facility focused on wellness. The student-run center aims to provide mental health resources — while also promoting career education — in a welcoming and productive environment.
"It's going to be a safe place to go," explains CTE Medical Careers Instructor Cindy Lindsay, MS, RN. The spa-like facility will have weighted blankets, healthy snacks, and most importantly, a wide array of mental, emotional and physical health services. Support includes resources like a 24-hour mental health hotline, counseling and mentorship programs, with yoga, cardio equipment, wellness testing and relaxation training available on the physical fitness side. 
The new facility will be a dream come true for Shasta High School students, whether seeking one-on-one resources or unwinding in a landscaped outdoor area replete with ping-pong tables and picnic benches. Right now, Lindsay says, "We're running out of our little lab with no windows and five hospital beds."