E-Blast April 2022
As a subscriber, you will receive this E-Blast to your inbox every month. The goal of the E-Blast is to keep everyone in the NFN Regional Consortium up-to-date on news, events and other activities happening both in our region and the state. If you would like something placed into the E-blast and/or NFNRC Calendar, please send the information to dempseysh@butte.edu (please submit by 5pm on the first Monday of the month to be included in that month's newsletter).
News
North Far North Colleges awarded
Congratulations to the North Far North Colleges awarded as a Pilot College to Participate in the Invention and Inclusive Innovation (i3) Initiative, for the Workforce and Economic Development Division of the California Community Colleges Chancellor's Office. The region will be receiving total awards in the amount of $250,000.
The California Community Colleges Chancellor's Office, Workforce and Economic Development Division acknowledges the quality of applications and the ability to meet the need of introducing invention, innovation and entrepreneurial mindset skills to students. Pending Board of Governors approval, as well as the availability of funds, grant commencement will be April 1, 2022.  A list of the project applications and the funding status can be viewed  here.
North Far North Colleges Awarded
College of the Redwoods                                   Folsom Lake College
Big drop during pandemic caps two decades of enrollment swings in California schools
California school enrollment over two decades: gains and losses by region with pandemic year drops
For two decades, K-12 enrollment in California was stable, hovering between 6.1 million and 6.2 million students. But within the state, there was movement: sharp enrollment declines in coastal counties – the rural north and urban Los Angeles and Orange County, where housing prices outpaced incomes – and sharp increases inland, as families moved east to bigger lots and cheaper homes. Enrollments rose between 16.6% and 26.2% in "Superior California," which includes the Sacramento area and its exurbs
K12-Strong Workforce Program
We need you! Apply today
K12 SWP Selection Committee 22-23
The intent of the K12 Strong Workforce Program (K12 SWP) is to create, support, or expand high-quality career technical education programs at the K-12 level that are aligned with the workforce development efforts occurring through the Strong Workforce Program. Supported by a partnership between the California Community Colleges Chancellor's Office (CCCCO) and the California Department of Education (CDE), $150,000,000 will be awarded to fund Career Technical Education initiatives designed to strengthen student pathways from secondary to post-secondary education. (See the K12 Strong Workforce page on the California Community College's Website for more information on K12 SWP.)
The role of the region's K12 Selection Committee is to identify high-quality applications that meet the expectations of the K12 SWP legislative intent.  Various stakeholders will comprise the region's K12 Selection Committee to ensure that the applications selected represent and forward the priorities of our region. The Committee will review and score all applications submitted and make final recommendations for K12 SWP awards to local education agencies (LEAs).
The North Far North Regional Consortium would like to invite you to apply for the Selection Committee, to fill open positions on our '22-'23 K12 Strong Workforce Program Selection Committee.  Each Regional Consortium has a K12 Selection Committee that is responsible for reviewing all LEA applications that are requesting K12 SWP funds within its region (Education Code, Section 88829). The K12 Selection Committee makes all decisions, within its region, related to selecting grant recipients and awarding specific funding amounts for each grant. In addition to reviewing and scoring applications, requirements of the committee are to attend an online Zoom meeting in Spring of '22, to set any additional criteria for funding that the North Far North Selection committee deems appropriate.  In Fall of '22 there will be a Calibration Training retreat (1 ½ days), and a separate Deliberation Meeting to determine which applications best serve the region. Meals will be covered for both events and lodging will be covered for the retreat.  For the 22-23 Grant Application period, the fall meetings will follow the timeline released in the RFA.  In past years, that has been around the third week of October and the third week of November.
The term of service for the K12 Selection Committee will be from January 1, 2022 – December 31, 2023. Individuals who have previously served on the K12 Selection Committee for 2 rounds are eligible to submit a new application.  Individuals who served in 21/22, as their first year, do not need to reapply.
We request that all applications be submitted by Friday, April 22nd at 5:00 pm.  The applications will be reviewed and you will be notified of your acceptance shortly following the close of the application period.
North Far North K12 Selection Committee Application
If you have questions about the North Far North Regional Consortium K12 Selection Committee or K12 SWP in general, please contact the North Far North Regional K14 Technical Assistance Provider, Tanya Meyer, at tmeyer@frc.edu.
Events
North Far North Economic Update Webinars with Dr. Robert Eyler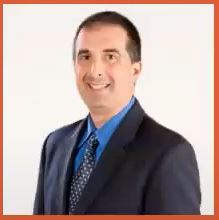 Dr. Robert Eyler will be presenting on May 16, 2022-North region @ 9:00 am and May 23, 2022-Far North region @ 9:00 am. There is one scheduled for each region.
The presentation will be 40 minutes with Q & A at the end.  Please register if you'd like to attend one or both. You will need to register for North and Far North regional updates, if you plan on attending both.
---
North Region
Date: Monday May 16, 2022
Time: 9:00-10:00 am
---
Far North Region
Date: Monday May 23, 2022
Time: 9:00 am-10:00 pm
---
Register Now for the Virtual Contract Education Summit 2022, on Thursday, April 21, 2022
"Virtual Contract Education Summit 2022" 
Join us on Thursday, April 21, 2022 for our annual
9:00 am – 2:00 pm  with a 30-minute lunch break
"Contract Education Achieves" in many ways as we gather together virtually. The CE TAP has designed an exciting, interactive agenda that is focused on delivering current topics for the "newbie" and "more mature" Contract Education practitioner!
We will offer breakout sessions in the morning and networking time in the afternoon! Available breakout sessions will include: Nuts & Bolts on Accessing the new Contract Education $15M Funding, Sales and Marketing Strategies for Successful Contract Education programs, and Strategies for Developing a Contract Education Unit. Networking time will be focused on sharing the most profitable training programs in the state, as well as the most innovative programs and sharing lessons learned in the last 24 months.
Registration: No Registration Fee
We are asking for your confidential shipping address in order to ship you a "Welcome Kit". This may not be your campus address, as many of us are working from home. Welcome Kits will be sent out while supplies last, so register early!
For additional information contact: Margaret Schmidt at 530-570-1013 or margarets@maxinet.com  or Faithe Briley at fbriley@mtsac.edu
Apprenticeship Equity Solutions for Employers and Sponsors
Virtual Event  |  May 4, 1:00-2:00 p.m. ET, and May 5, 1:00-3:30 p.m. ET
Join JFF's National Innovation Hub for Diversity, Equity, Inclusion, and Accessibility in Registered Apprenticeship in this first-of-its-kind, two-day virtual summit to hear from employers across the country on how they're using the earn-and-learn model of apprenticeship to build skilled, diverse workforces. You'll come away with:
An understanding of how work-based learning programs can increase an organization's diversity, equity, inclusion, and accessibility (DEIA)
Practical tips and advice from companies who are doing this work
Ideas for tangible next steps and access to no-cost support in developing or enhancing equitable apprenticeship programs
Who should attend?
There is something for all apprenticeship stakeholders at this event. We especially encourage you to share this invite with the employers in your network—business owners, executives, heads of diversity and equity offices, HR professionals, hiring managers, and apprenticeship sponsors.
Following the mainstage event on May 4, employers are invited to attend an exclusive, interactive forum from 2:30 to 3:30 p.m. ET to connect with peers and candidly discuss challenges, opportunities, and questions.
Butte College Offering Technology-Careers Exploration Summer Institute (TESI) 2022

Butte College is happy to announce we are offering the Technology-Careers Exploration Summer Institute (TESI) for the second year this summer for high school students.  The program includes IT Fundamentals training provided by a Butte College faculty member as well as on-the-job training with local employers.  The goal is to provide high school students the opportunity to discover if they are interested in a career in technology and to increase connections between students, educators, and our tech employers. TESI is also a wonderful way to expose high school students to tech education provided by our North State Community Colleges.  We encourage you to share this opportunity with high school students.  Learn more on the TESI website.
This intensive 3-week summer education and job shadow program gives students exposure to computer careers in the local IT industry by rotating through different site visits with industry partners like Build.com, Lulus, Stratti, Ray Morgan, and Butte County IT. Students also develop professional workplace skills and familiarize themselves with tech professions.
Students will need to apply and interview which will help them with workforce readiness skills. They will also complete homework, report on their job shadowing experiences and give a final presentation in front of parents, community members, and employers.  College work experience credit is also available for participants.
For more information contact: Wendy Porter, porterwe@butte.edu
Chancellor's Office
RFA-California Apprenticeship Initiative: New and Innovative Apprenticeship and Pre-Apprenticeship Grant Program April 2022 Submission
The California Community Colleges Chancellor's Office is pleased to announce the release of the California Apprenticeship Initiative: New and Innovative (CAI: N&I) grant Program Apprenticeship and Pre-apprenticeship April 2022 Request for Applications (RFA). Applicants may respond to this RFA with: one or more proposals for pre-apprenticeship programs, one or more proposals for apprenticeship programs, or one or more separate proposals for both pre-apprenticeship programs and apprenticeship programs.
Background and Purpose:
The California Community Colleges Chancellor's Office, in partnership with the Division of Apprenticeship Standards supports the development and implementation of innovative apprenticeship training demonstration projects in high-growth industries, and in emerging and transitioning occupations that meet local labor market needs, validated by current labor market data.
Eligible applicants are encouraged to submit proposals that create and establish new pre-apprenticeship or apprenticeship programs in non-traditional and emerging sectors — industry sectors where apprenticeship training is not fully established or non-existent.
Application Information:
The CAI N&I Pre-Apprenticeship and Apprenticeship Grant RFA Instructions, application requirements, and other materials are available online and may be accessed at the follow web address:
https://www.cccco.edu/About-Us/Chancellors-Office/Divisions/Workforce-and-Economic-Development/WEDD-RFA.
If you have questions, please contact Sean McCobb via email at apprenticeship@cccco.edu. 
Opportunites
Exciting Employment Opportunity with Mendocino College: Dean of Career Education
Mendocino-Lake Community College District is inviting applications for a Full-Time, Dean of Career Education. Application period is open now through April 24, 2022.
This is an exciting full-time, fully benefited Educational Administrator position located at the main campus of Mendocino College in beautiful Ukiah, CA.
We are seeking an equity minded individual who is committed to supporting our diverse student population.  Please read on to find out more about the position, how to apply, and please spread the word to any interested parties! Thank you for taking the time to review and share this information!
Submitted by: Dennis Aseltyne, Mendocino College daseltyne@mendocino.edu
Full-time EMT Assistant Professor position-Folsom Lake College
Do you have a background or work experience as an EMT or Fire/Paramedic and a passion for teaching?
Join Folsom Lake College as a Tenure-Track Emergency Medical Technician Assistant Professor.
For this job posting go to https://jobs.losrios.edu/postings/18123
Submitted by: Vicky Maryatt-Dean, Career Education Folsom Lake College  Victoria.Maryatt@flc.losrios.edu
LEARNING-ALIGNED EMPLOYMENT PROGRAM
LEARNING-ALIGNED EMPLOYMENT PROGRAM
OVERVIEW FOR INSTITUTIONS
NFNRC News Center
A Legacy for Life: Meet the Sac City Instructor Who Mentored 1,800 Nurses in 30 Years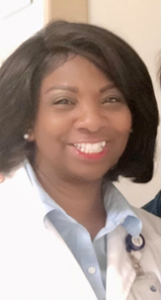 What type of legacy do I want to leave? 
The answer to that question is what separates a paycheck from a passion… a career from a calling. For some, leaving a legacy means working for the environment to preserve a pristine world. For others, it's about righting a wrong, uplifting a community, or upholding a tradition. 
For Sacramento City College Nursing Instructor Darreis Lucien, "legacy" means a life of essential service through higher education. That's why she says she's giving her "whole self" to train the region's next generation of nurses. 
"I really do believe that God put me in my dream job," beams Lucien. "Every aspect of nursing has its rewards. In teaching, the pearl is watching the students achieve their goals."
At last count, Lucien had mentored more than 1,800 health care professionals in her 30 years of teaching. Her dedication has single-handedly moved the needle for regional health care, and according to industry partners, left an indelible mark on a generation of nurses.
Striking it Successful: Internships Afford Golden Opportunities for Gold Country High Schoolers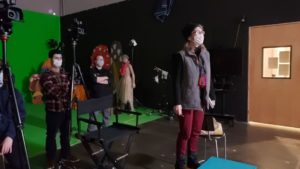 A leg up can go a long way. And with a new plan in place to connect students to CTE internships, the Nevada Joint Union High School District (NJUHSD) is helping students make the leap to making a living. 
Generation Z is dealing with a global health crisis on top of an unprecedented economic downturn… right at the beginning of their professional lives. Pandemic-proof high school internships, the District hopes, will provide a competitive head start when it comes to applying to college and careers. 
"Since the senior project is a graduation requirement, 100 percent of graduates will have completed internships in some form," explains Aurora Westwood Thompson, Director of Career Technical Education and State/Federal Programs. 
Even amid the ongoing health crisis, every single senior at Nevada Union and Bear River High Schools managed to participate in on-ground and virtual internships aligned with their chosen career pathways, amounting to some 2,600 total students.